Snoop Dogg ridicules Young Thug and other trap artists in new music video
'This sucker shit is running rampant, it's the moment I fear'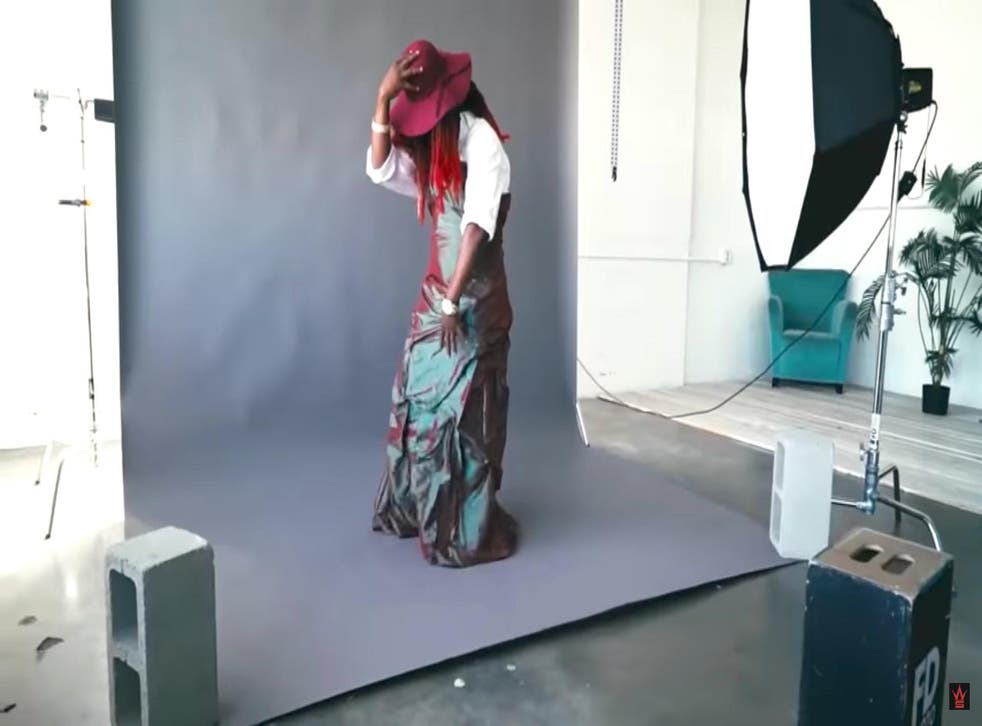 Snoop Dogg appears to have taken aim at a younger generation of rappers in his new music video for 'Moment I Feared'.
It's set in one of his GGN Hood News web series episodes and sees him invite a fake rapper called Fonz D-lo on the show, whose outfit resembles the one worn by Young Thug on the cover of his album Jeffery.
There's a burst of a trap parody song, all glitchy hi-hats and autotuned vocals, before Snoop's familiar G-funk sound interrupts it.
Poking fun at Thug idiosyncratic style and avant garde photoshoots, the video is followed by a faux interview with 'Fonz D-lo'.
Snoop appears to show acceptance of the changing of the hip-hop guard, telling him: "I respect what you doing, I respect all the young homies that's doing they thing you know what I'm saying. Coz I remember when I was young they didn't understand me or respect me for what I did, how I grew into who I am and I think that's what you doing, you dig?"
At this point however Fonz D-lo pulls out a '100' emoji cushion for comic effect.
An exchange being labelled homophobic then follows, with Snoop asking him if he's gay and following up: "What's the first thing you think about when you wake up in the morning?"
"Cock," D-lo replies, as Snoop laughs.
Young Thug has yet to respond on social media.
Join our new commenting forum
Join thought-provoking conversations, follow other Independent readers and see their replies