Springsteen vs Westminster Council: the row that's born to run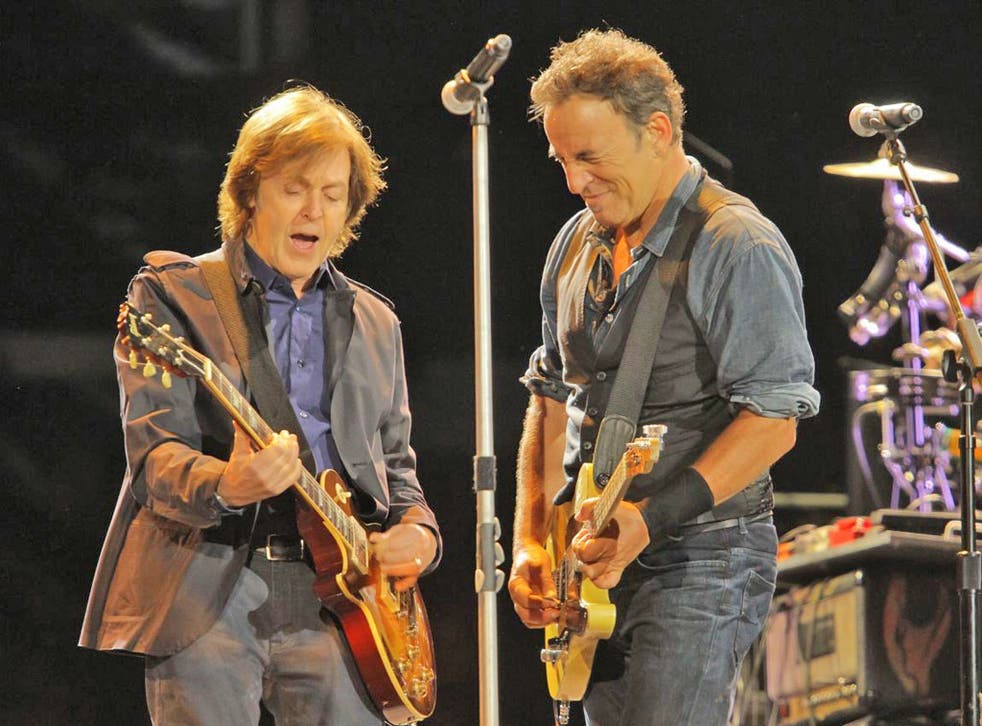 Performers and fans have criticised the decision to shut down a Bruce Springsteen concert in London on Saturday night because the singer went beyond a curfew, staying on stage to perform with Paul McCartney.
Westminster Council said turning off the sound was necessary to "comply with the licence" on live music at Hyde Park but many criticised the move as over the top.
Boris Johnson, the Mayor of London, said: "It sounds to me like an excessively efficacious decision. If they'd have called me, my answer would have been for them to jam in the name of the Lord."
Springsteen's guitarist Steve Van Zandt went on to Twitter to criticise the decision. The plug was pulled after the E-Street Band was joined on stage by McCartney and they launched into a series of Beatles hits including "I Saw Her Standing There" and "Twist and Shout", breaching the 10.30pm limit.
In a series of tweets, Van Zandt, also an actor who starred in The Sopranos, criticised the authorities and organisers, writing: "One of the great gigs ever in my opinion. But seriously, when did England become a police state?
"We break curfews in every country but only English cops need to 'punish us' by not letting us leave until the entire crowd goes. I'm sorry but I have to be honest I'm p*****. Like I said, it didn't ruin the great night. But when I'm jamming with McCartney don't bug me!"
A spokesman for Westminster Council said the decision was taken by event organisers "to comply with their licence".
Register for free to continue reading
Registration is a free and easy way to support our truly independent journalism
By registering, you will also enjoy limited access to Premium articles, exclusive newsletters, commenting, and virtual events with our leading journalists
Already have an account? sign in
Register for free to continue reading
Registration is a free and easy way to support our truly independent journalism
By registering, you will also enjoy limited access to Premium articles, exclusive newsletters, commenting, and virtual events with our leading journalists
Already have an account? sign in
Join our new commenting forum
Join thought-provoking conversations, follow other Independent readers and see their replies