Stevie Wonder gives health update following kidney transplant: 'I feel great. My voice feels great'
Singer has released two new songs: 'Where Is Our Love Song' and 'Can't Put It In the Hands of Fate'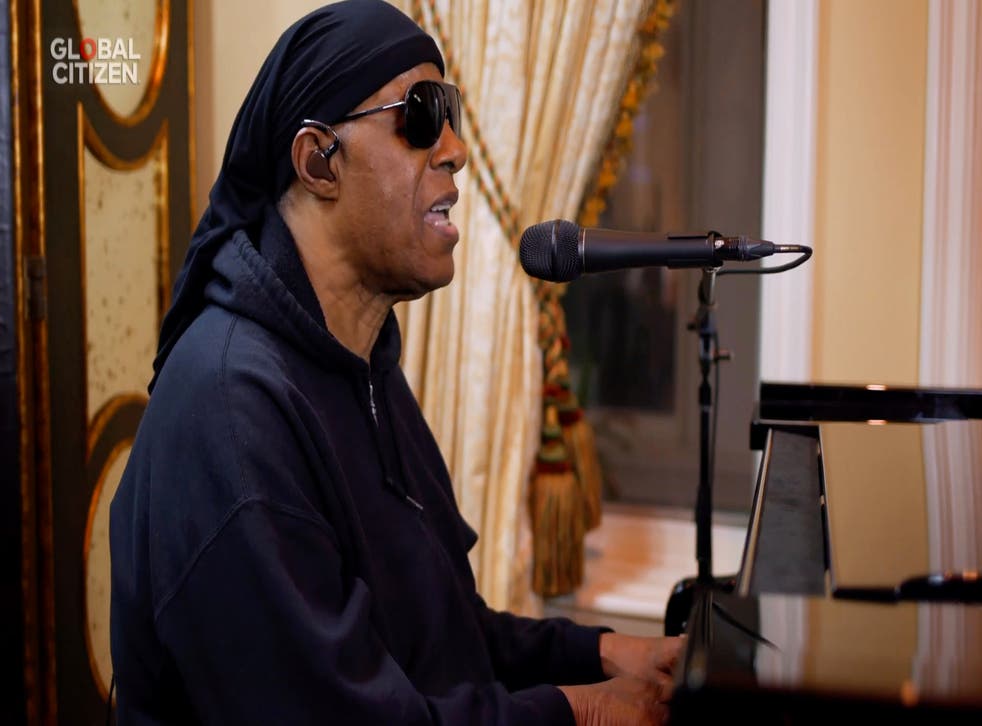 Stevie Wonder has shared an update on his health, 10 months after undergoing a kidney transplant.
The singer said during a news conference on Tuesday that he's feeling "great" and 30 years younger than his actual age after "being blessed with a new kidney" in December.
"Since I have been released from the hospital, the nurses have made sure I've taken my medicine on time and I'm going to do it for as long as I have to, even if it is the rest of my life," he said, according to the Associated Press. "I feel great. My voice feels great."
Wonder, who is 70, added: "I feel like I'm about 40 right now and I just thank everyone for the prayers and the love."
The artist also urged people not to trust "rumours" when it comes to his health, adding: "If I'm feeling some kind of way, I'll let you know. We don't want to have misinformation. I am alive and well."
Wonder had announced in July last year that he would be undergoing the surgery.
He shared the latest update on the same day he unveiled two new songs, "Where Is Our Love Song" and "Can't Put It In the Hands of Fate".
The two tracks are being released through Wonder's new label So What the Fuss Records, which is distributed through Universal Music Group's Republic Records.
Prior to that, Wonder spent most of his career with Motown.
Additional reporting by AP
Register for free to continue reading
Registration is a free and easy way to support our truly independent journalism
By registering, you will also enjoy limited access to Premium articles, exclusive newsletters, commenting, and virtual events with our leading journalists
Already have an account? sign in
Register for free to continue reading
Registration is a free and easy way to support our truly independent journalism
By registering, you will also enjoy limited access to Premium articles, exclusive newsletters, commenting, and virtual events with our leading journalists
Already have an account? sign in
Join our new commenting forum
Join thought-provoking conversations, follow other Independent readers and see their replies