Sting and Shaggy have an album coming out together and it's the most unlikely collaboration ever
We are so intrigued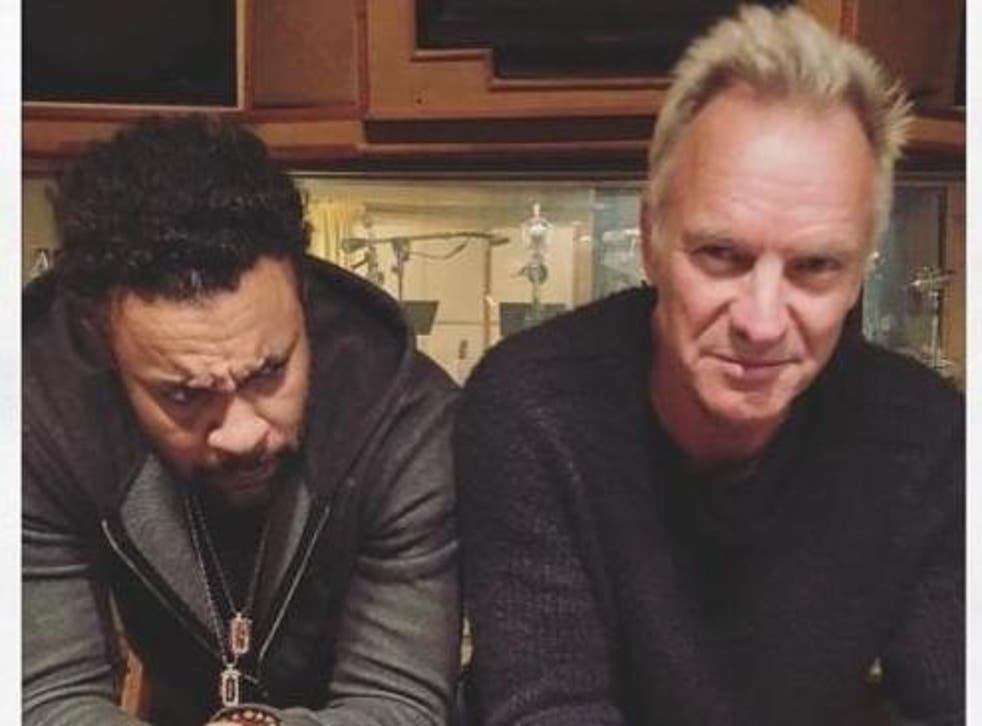 Shaggy and Sting have announced they've teamed up for a full record titled 44/876.
The "It Wasn't Me Singer" and the former Police frontman were supposed to only work on one Shaggy track - "Don't Make Me Wait" - but it turned into a whole LP after the duo became great friends.
The duo's first single "Don't Make Me Wait" is actually the perfect blend of Shaggy and Sting, and is everything you could have ever imagined.
On the surface this all sounds like an Onion article, but the collaboration is very real.
"The most important thing to me in any kind of music is surprise," Sting said of their LP to Rolling Stone. "And everybody is surprised by this collaboration — by what they're hearing. We're surprising."
Their record is heavily influenced by Jamaica - Sting even calls Shaggy the "pope of Jamaica."
Ironically their debut LP was produced by Sting International who refers to the Police lead singer as "Sting Universal."
While 44/876 is meant to be lively, Sting also makes sure it touches on the serious matters at hand.
"We're having a lot of fun, but in this [political] climate instead of going down, we want to raise our game," he explains of the collaboration.
Everything about this project sounds wonderful and unexpected, so hopefully the full release delivers.
Shaggy and Sting's debut LP will be released on 4/20 (of all days).
Join our new commenting forum
Join thought-provoking conversations, follow other Independent readers and see their replies