Stock and Aitken? I don't need them any more, says Waterman
Pop mogul tells Adam Sherwin why he's happy without his Hit Factory partners
Adam Sherwin
Saturday 07 July 2012 00:00 Comments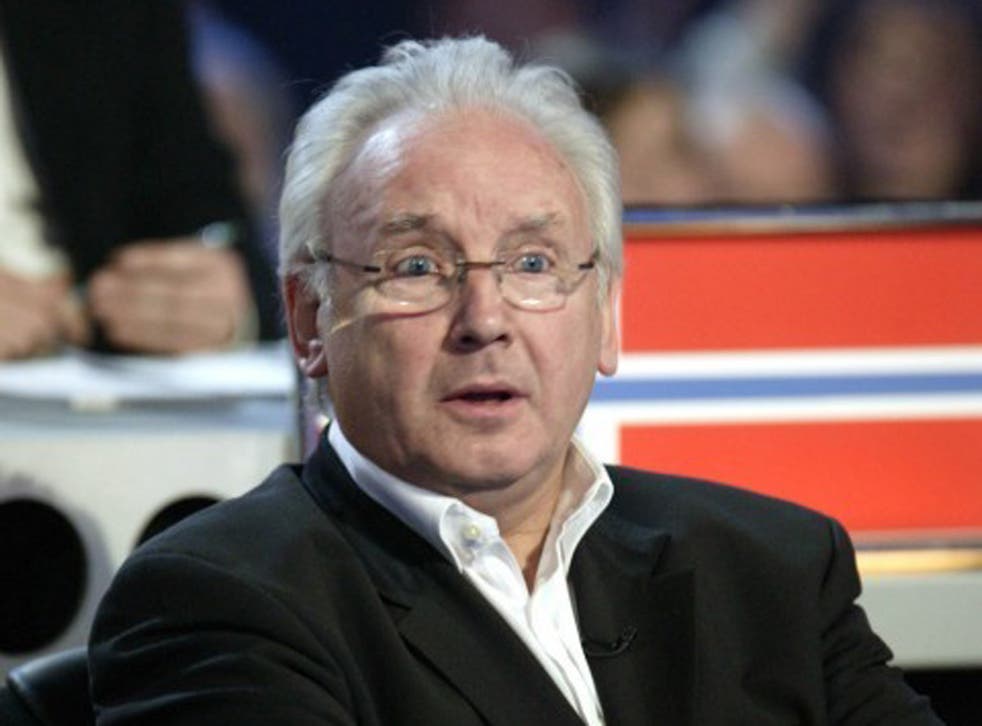 Their production line of pop created a string of Eighties chart-toppers for Kylie Minogue, Rick Astley and Bananarama. But even a celebratory Hyde Park concert has failed to persuade the sundered partnership of Stock, Aitken and Waterman to share a stage when the stars they created entertain 50,000 fans.
Pete Waterman the producer-turned-talent-show judge, will whip up the crowds at Wednesday's Hit Factory Live show, which promises to restore former teen idols Brother Beyond, Sonia and Dead or Alive to the limelight. Minogue and Jason Donovan have agreed to recreate their 1988 duet, "Especially For You".
While the Stone Roses set aside ancient feuds to re-form, Waterman says the show will go on without his former partners, Mike Stock and Matt Aitken. Their musical partnership, which produced 100 top 40 singles, generating £60m, ended 13 years ago with Stock and Aitken launching a failed legal action against Waterman for substantial royalties which they claimed they were owed. "I don't think they're even turning up," Waterman, 65, told The Independent.
"It's still a tribute to all of us but it's a celebration of PWL [Waterman's production company which housed their star stable] and I'll be there. I'll be sad not to see Matt and Mike, but it's up to them."
Waterman said he climbed greater heights after breaking with his partners, through Steps, the late 90s quintet he styled as "Abba on speed", who will headline at Hyde Park. "When we packed up I went on with Steps and it's hard to believe but they were the biggest act I ever had. They did a record 26 nights at Wembley Arena."
Stock, who once called Waterman "a buffoon" who "thinks talent is blonde hair and big tits", issued a statement through his office, which read: "Unfortunately, Mr Stock cannot attend the concert on 11 July." Aitken could not be reached.
Waterman generously describes his former colleagues, who created the musical backing for the hits, as "the biggest part, the most talented" elements of their mini-Motown.
The duo are missing out on an event which Waterman believes provides cultural vindication for the studio-manufactured disco-pop.
"Our music was female dominated," Waterman said. "This was actually the music of a generation and for some people it was a very important part of their lives."
Enjoy unlimited access to 70 million ad-free songs and podcasts with Amazon Music Sign up now for a 30-day free trial
Sign up
We should be so lucky: 'Saw' stars at reunion gig
Kylie Minogue
Producers hadn't a clue who the perky Aussie soap star teen was. 1988's "I Should Be So Lucky" sparked a run of 13 top 10 singles.
Rick Astley
A studio tea boy took his chance with "Never Gonna Give You Up", a No 1 in 25 countries. 2008's "Rickrolling" web video relaunched his career.
Sonia
This Lancashire girl-next-door topped charts with "You'll Never Stop Me Loving You" in 1989. Now 41, she has trod the path to panto star.
2 Unlimited
"No, no, no, no, no, no". The Dutch Europop duo ushered in a pop-techno phase for PWL with "No Limits".
Sinitta
This US muscial theatre singer took gay disco mainstream with "So Macho" and "Toy Boy". Now known as Simon Cowell's assistant on X Factor.
Brother Beyond
Flop boyband rescued by 1988 SAW production "The Harder I Try". Ex-member Eg White writes hit songs for Will Young and Adele.
Register for free to continue reading
Registration is a free and easy way to support our truly independent journalism
By registering, you will also enjoy limited access to Premium articles, exclusive newsletters, commenting, and virtual events with our leading journalists
Already have an account? sign in
Join our new commenting forum
Join thought-provoking conversations, follow other Independent readers and see their replies