Stone Roses fans convinced new music is imminent as iconic lemon logo pops up around Manchester
The image's appearance usually precedes big announcements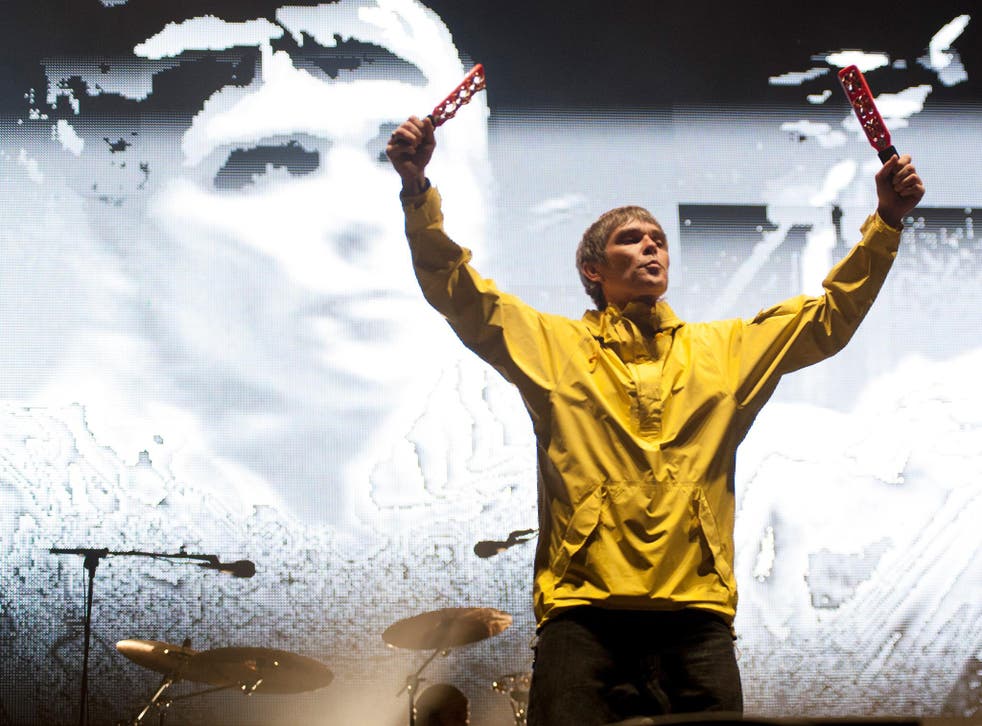 UPDATE: Lemon-watch is gaining traction as photos surfacing on social media show.
With a festival headline slot, four sold-out homecoming gigs and a night at New York venue Madison Square Garden fast approaching, expectant fans are convinced new music from The Stone Roses is imminent.
Now, Manchester Evening News has reported that digital advertisements bearing the band's iconic lemon logo - which appeared on the cover of their 1989 self-titled debut album - have begun to pop up around Manchester which is usually a surefire sign that a major Stone Roses announcement is looming.
Following years of speculation, frontman Ian Brown confirmed in March that the band - comprised of guitarist John Squire, bassist Mani and bucket hat-wearing drummer Reni - were making 'glorious' new music but refused to announce any release dates.

A source had earlier revealed that a third album - the band's first since 1994's sophomore record Second Coming - was 'imminent'.
Let's hope these posters aren't just an extended promotion of Beyoncé's Lemonade...
The Stone Roses will play their sold-out dates at Manchester's Etihad Stadium in June as well as a headline slot at T in the Park (8 July); they've reportedly been forced to pull out of two Japan gigs in early June after Reni broke his ribs in an 'accidental fall.'
Register for free to continue reading
Registration is a free and easy way to support our truly independent journalism
By registering, you will also enjoy limited access to Premium articles, exclusive newsletters, commenting, and virtual events with our leading journalists
Already have an account? sign in
Register for free to continue reading
Registration is a free and easy way to support our truly independent journalism
By registering, you will also enjoy limited access to Premium articles, exclusive newsletters, commenting, and virtual events with our leading journalists
Already have an account? sign in
Join our new commenting forum
Join thought-provoking conversations, follow other Independent readers and see their replies