Stormzy performs at funeral of fan's father after responding to Twitter request
This is the sweetest thing
Ilana Kaplan
New York
Thursday 21 December 2017 19:35 Comments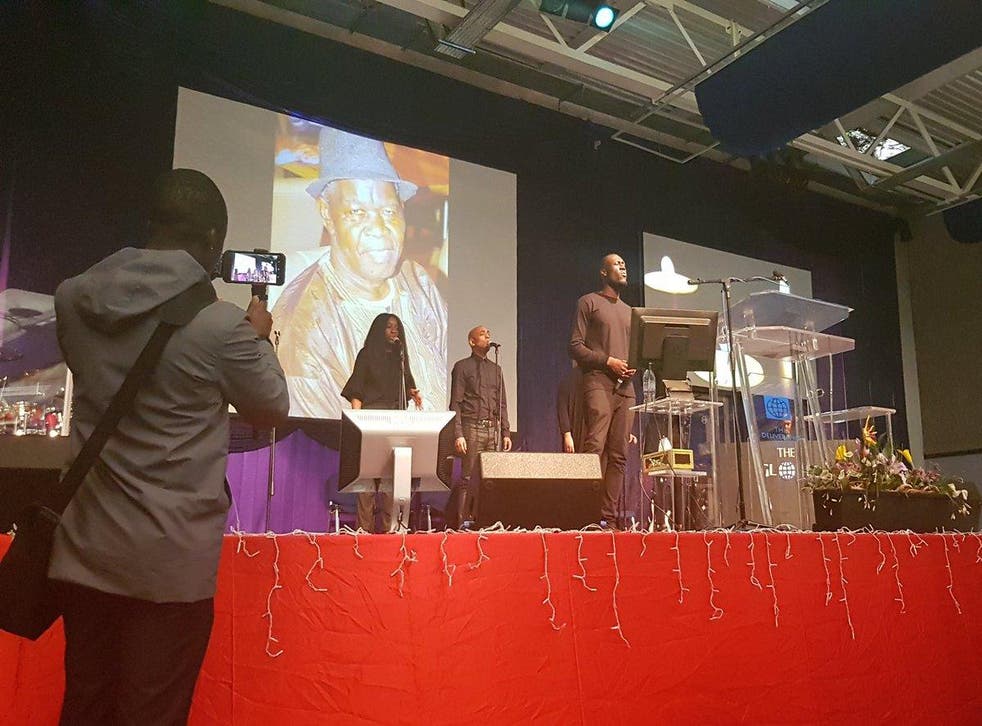 Once again, Stormzy just proved he's the best.
On December 15, Nasir Bockarie (aka Twitter user @GodsSonNB7) reached out to the singer and rapper saying, "Bro my Dad passed away on the day of my graduation last week Friday. Our favourite song of yours was blinded by your grace. Would love it if you could preform this at his funeral next Thursday 21st December. Don't worry if you can't, I just thought I'd try my luck."
Bockarie's father had passed on December 8.
It just so happens that luck was on Bockarie's side.
Stormzy responded to the man who had just lost his father soon after asking him to follow him so he could send him a private message.
While the message was not made public, a photo posted by the man's friend, Twitter user @AkdotIk confirmed that the conversation had indeed gone well.
The image captured Stormzy singing "Blinded By Your Grace" onstage with choir members and a visual of Bockarie's father projected in the background.
The Gang Signs & Prayer musician's gesture may have been done quietly but after @Akdotlk posted about Stormzy following through with a performance at the funeral, the internet praised him.
Responses to Stormzy's act of kindness called him a "hero" and said he was "pure class."
In a statement to the BBC, Bockarie's cousin Mariama Kallon said that Stormzy had delivered "a memorable send-off" for her uncle.
Regardless of whether or not you're a Stormzy fan, you can't help, but admire the sweetness of the singer.
Register for free to continue reading
Registration is a free and easy way to support our truly independent journalism
By registering, you will also enjoy limited access to Premium articles, exclusive newsletters, commenting, and virtual events with our leading journalists
Already have an account? sign in
Join our new commenting forum
Join thought-provoking conversations, follow other Independent readers and see their replies