Stormzy releases new track 'Vossi Bop' that takes aim at Boris Johnson
Grime star is set to headline Glastonbury this summer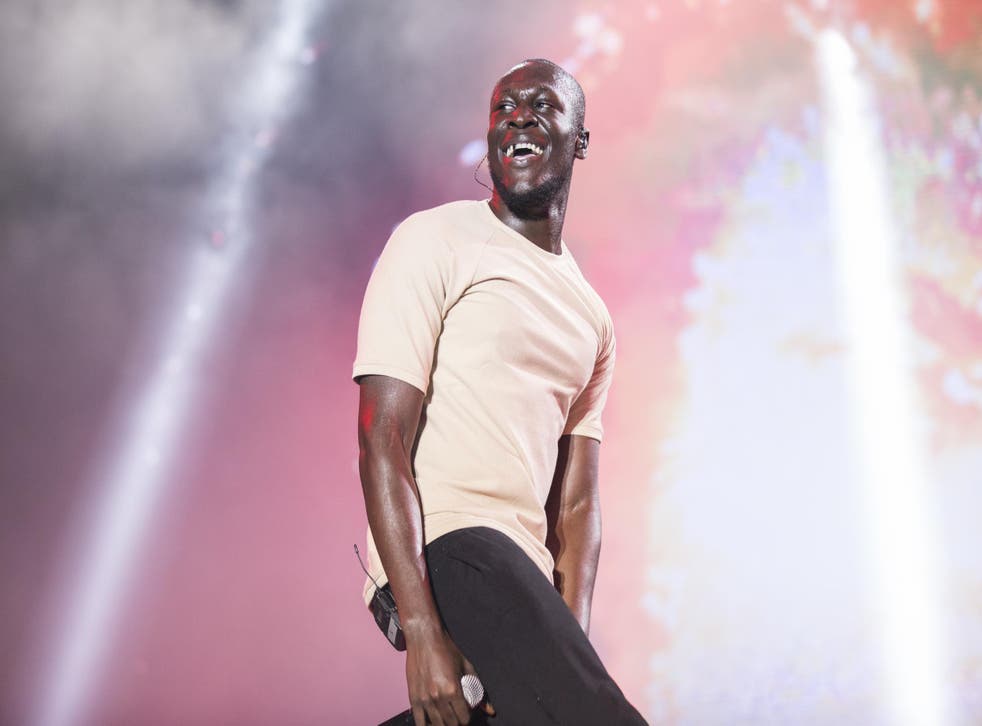 Stormzy has dropped his first new track of 2019, signalling what fans are hoping will be his second album released this year.
The grime star's latest single is called "Vossi Bop", after the viral dance was born from Twitter's @NL_Vossi in 2015. It was shared across streaming services at midnight in the UK - three years after Stormzy first teased the track.
It includes lyrics that take aim at Boris Johnson: "Rule number 2 don't make the promise/ If you can't keep the deal then just be honest/ I can never die I'm Chuck Norris/ F**k the government and f**k Boris."
Listen to the track, below:
Speaking to Julie Adenuga on Beats 1 about the track's origins, he explained: "I met Vossi on the internet... He went to get Supermalt, he was on his way back, and he was just dancing to this song. But it was just so infectious, and such a genuine joyous moment that for whatever reason, I went studio a couple weeks later, and I made this song called 'Vossi Bop.' But this is like three years ago, 2016 I made this song. Or 2015.
"And yeah, I just had the spirit of Vossi in me, and I was just like ... Yeah, it was very like, now that I think back on it, it just felt very from God, and very natural. Like yeah, this is my vibe right now. I think it just embodies everything that I'm about. The confidence, the humour, the style, the flair, the anarchy, the chaos, just the vibe. All of these things, I was like, "This is me embodied."
Glastonbury 2019: The festival lineup in pictures

Show all 30
Stormzy's debut solo album Gang Signs & Prayer was released back in 2017, winning him a number of plaudits including the Brit awards for Best British Male Solo Artist, and the coveted Album of the Year prize.
This year Stormzy is one of the three headliner's at Glastonbury Festival. More recently, he pulled out of Austria's Snowbombing Festival after accusing festival staff of "racially targeting" and "aggressively handling" his team.
Keep an eye out for more music later this year.
Register for free to continue reading
Registration is a free and easy way to support our truly independent journalism
By registering, you will also enjoy limited access to Premium articles, exclusive newsletters, commenting, and virtual events with our leading journalists
Already have an account? sign in
Register for free to continue reading
Registration is a free and easy way to support our truly independent journalism
By registering, you will also enjoy limited access to Premium articles, exclusive newsletters, commenting, and virtual events with our leading journalists
Already have an account? sign in
Join our new commenting forum
Join thought-provoking conversations, follow other Independent readers and see their replies