Suge Knight: Daughter of hit-and-run victim calls former rap mogul a 'selfish disgrace to the human species
Crystal Carter said the Death Row Records co-founder was a 'menace to society'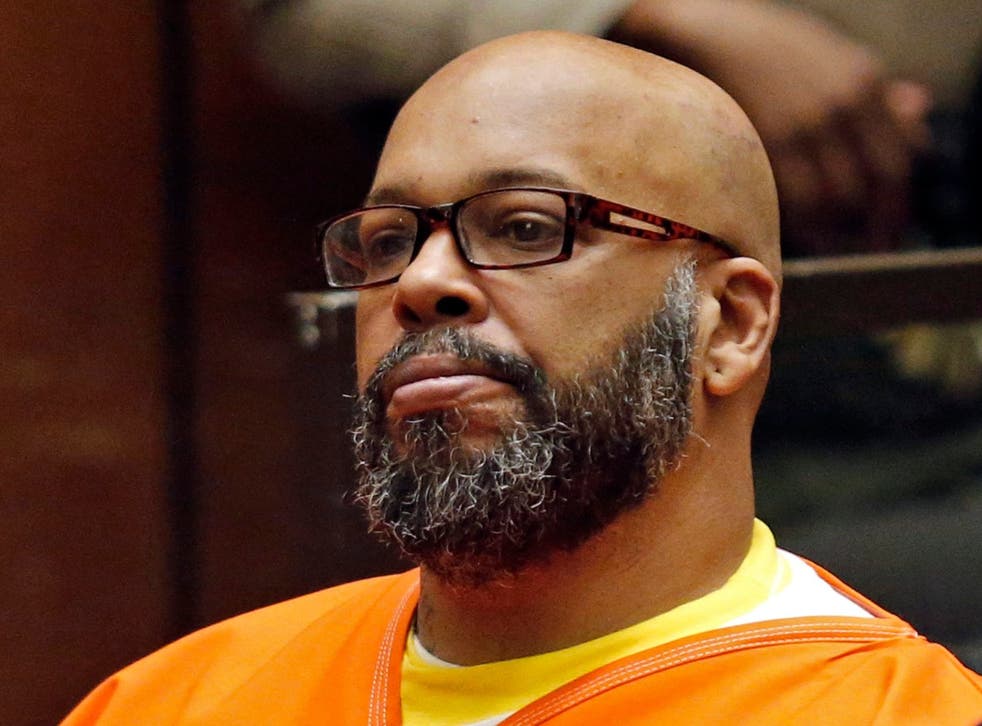 The daughter of a man killed by ex-rap mogul Marion "Suge" Knight branded him a "disgusting, selfish disgrace to the human species" as he was handed 28 years in prison.
Knight was criticised for showing no remorse during the sentencing, which was part of a plea deal arranged with prosecutors in September.
The co-founder of Death Row Records had pleaded no contest manslaughter charges related the fatal hit-and-run on the set of the film Straight Outta Compton in 2015, which seriously injured Cle "Bone" Sloan and killed Terry Carter.
Footage of the incident captured by CCTV showed Knight's vehicle pulling up to a burger stand, with Sloan approaching the driver's side window. After what appeared to be a brief discussion, a struggle ensued.
Knight's truck was then seen going into reverse, which threw Sloan ground. The truck moved forwards, driving over the man's legs and slamming into Carter, who was killed.
Crystal Carter addressed Knight during the hearing in the LA courthouse on Thursday 4 October, according to the BBC.
"You're unrepentant," she told him. "Your callous actions took my dad's life away."
She told the judge that Knight deserved more than 28 years in jail.
"He is truly a disgusting, selfish disgrace to the human species," she said. "He murdered my dad in cold blood and is a menace to society."
World news in pictures

Show all 50
Carter's widow also spoke out, telling local media that thinking about her husband's death made her "feel numb".
"I don't ever want him to leave jail," she said of Knight. "I hope he spends the rest of his life there."
Join our new commenting forum
Join thought-provoking conversations, follow other Independent readers and see their replies