Prince's sister reveals what her brother would have thought of Justin Timberlake's Super Bowl tribute
The answer might be surprising
Ilana Kaplan
New York
Wednesday 07 February 2018 19:00 Comments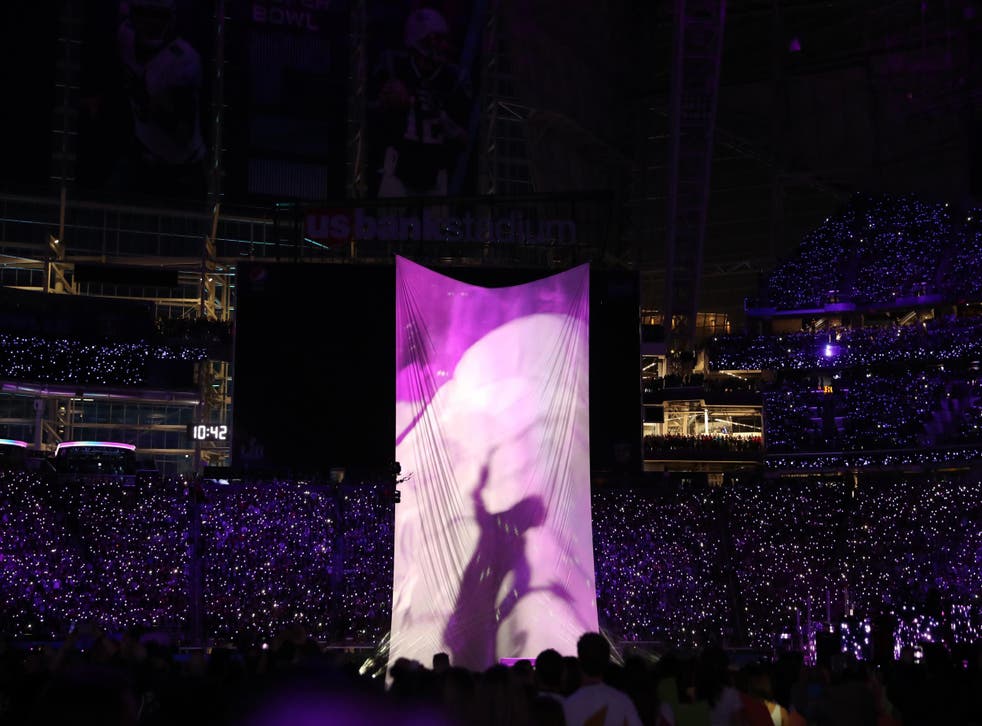 Prince's sister Tyka Nelson has opened up about what she believes Prince would have thought of Justin Timberlake's tribute to the icon at the 2018 Super Bowl - and it's surprising.
Timberlake performed a tribute in Prince's hometown during the Super Bowl halftime show while the Philadelphia Eagles battled it out against the New England Patriots, and many thought the performance was awkward.
Now Nelson has spoken out saying she was "surprised" by the tribute and "enjoyed" it.
She also added that Prince didn't hold grudges saying, "He said what he said and kept moving."
Regardless, the Man of the Woods singer's tribute to Prince sparked controversy before it even happened when it was initially reported that a hologram of Prince would be used during the performance.
Years before his death, Prince famously said the idea of duets between the living and dead (i.e. the use of a hologram) was "demonic."
People saw the use of a hologram as something that would go against the late singer's wishes.
After Prince collaborator Sheila E. spoke to Timberlake, she confirmed there would be no hologram.
However during the performance Prince was projected in an image behind Timberlake as he covered "I Would Die 4 U."
Fans were divided after the performance with many claiming Prince wouldn't have cared for the tribute.
The Purple One passed away in 2016 aged 57 from an overdose of fentanyl.
Unfortunately, Prince isn't here to give his opinion, but the fact that his sister stands by the performance definitely says something.
Register for free to continue reading
Registration is a free and easy way to support our truly independent journalism
By registering, you will also enjoy limited access to Premium articles, exclusive newsletters, commenting, and virtual events with our leading journalists
Already have an account? sign in
Join our new commenting forum
Join thought-provoking conversations, follow other Independent readers and see their replies