Super Bowl: Beyoncé pays tribute to Black Panthers during halftime performance
The artist performed her new track 'Formation' as part of the game's halftime show.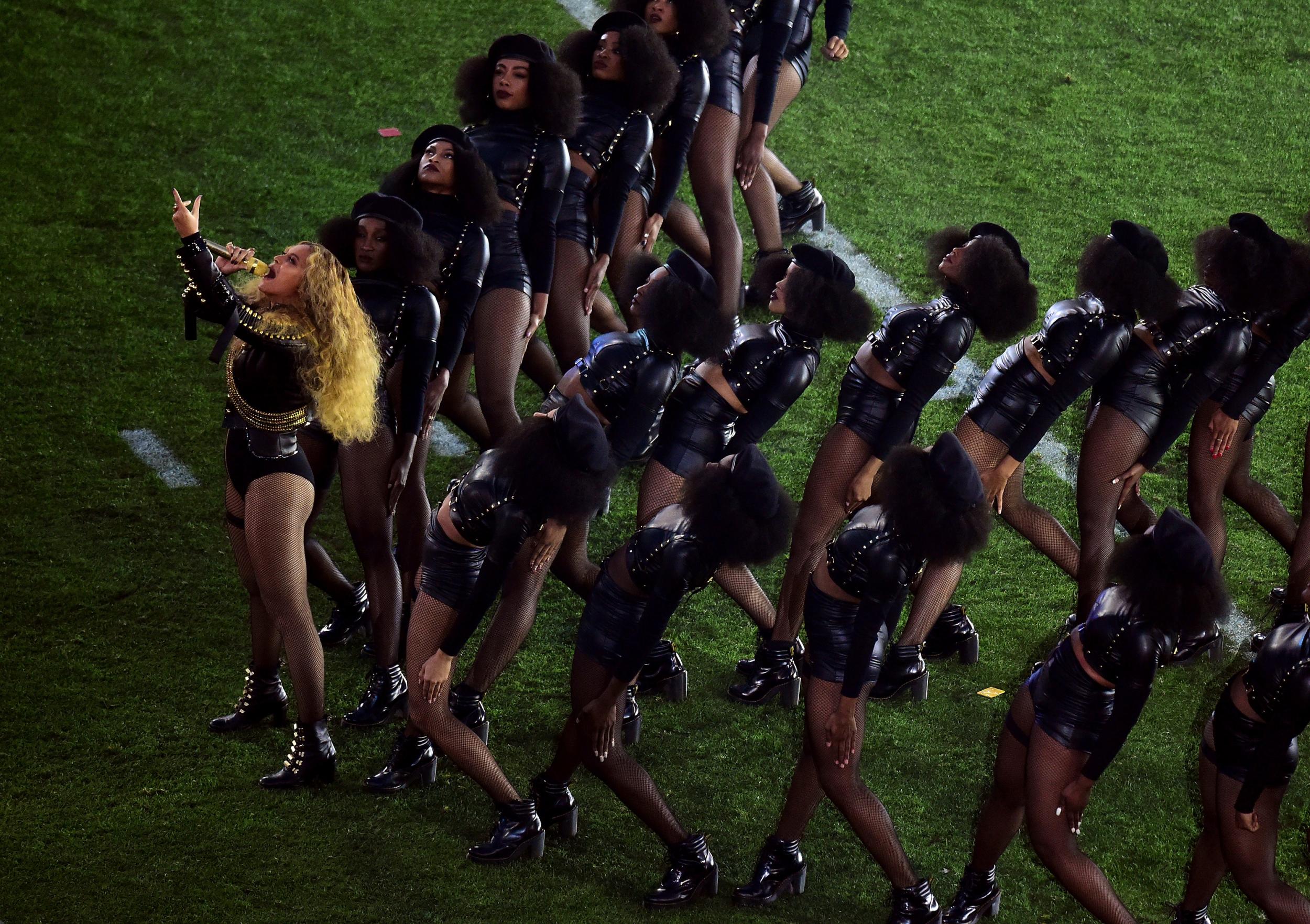 It's been an absolute whirlwind 24 hours for Beyoncé fans. The surprise drop of track 'Formation' accompanied the artist's first video to so directly tackle issues of racial inequality, voicing both the effects of Hurricane Katrina and of police brutality towards the black community.
The video seemed to essentially form Beyoncé's own declaration that her position in the spotlight hasn't fractured her own political consciousness; an idea which continued on into her performance of the song at the Super Bowl 50 halftime show.
The show saw both her, and her dancers, donning leather body suits and black berets reminiscent of the Black Panthers movement, a radical black political group of the '60s rooted in Oakland, California; less that 50 miles from the Super Bowl's location in Santa Clara.
It's a clear continuation of her unapologetically political video, and her own contributing reminder of the Black Lives Matter movement, with her joining her dancers in the Black Power fist, widely associated with the Black Panther Party, as she sang, "You might just be a black Bill Gates in the making." The dancers also formed an X at one point, which may reference a key inspiration for the Party, Malcolm X.


Elsewhere, dancers paid tribute to Mario Woods, who was shot to death by armed police in San Francisco in December last year; the group posed with a signing declaring, "Justice 4 Mario Woods".
With rumours of the artist primed to drop another album at any point now, it'll be fascinating to see how the themes so evident in 'Formation' may take form elsewhere in her work.
Beyoncé performed the new track in a segment which also included performances from Bruno Mars, who brought back last year's massive hit 'Uptown Funk', and Coldplay, who performed older tracks 'Viva La Vida' and 'Fix You'.
Join our commenting forum
Join thought-provoking conversations, follow other Independent readers and see their replies