SXSW: Löwin guitarist Michael Sanders shot by robbers on way home from festival
Guitarist was shot in the shoulder and had his wallet and phone stolen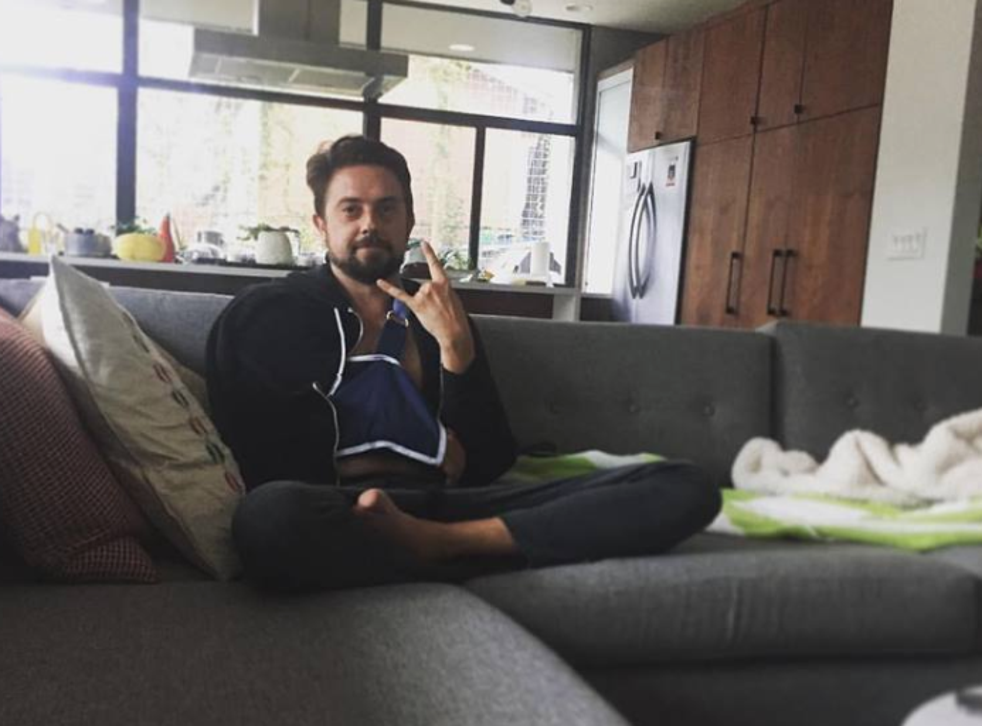 A local artist was shot during an armed robbery after he performed at SXSW festival, it has been reported.
Michael Sanders, a guitarist for the band Löwin, was confronted by three masked assailants who had been hiding in bushes near his home, the Austin Chronicle reports.
During the attack, Sanders was shot in the shoulder and his wallet and phone were stolen.
He is expected to make a full recovery, but is now unable to perform with the band during their three scheduled gigs at the annual festival in Austin, Texas this week.
Löwin posted a photo of Sanders at home recovering on their official Facebook page.
"Hi folks, our brother Michael got shot Friday night walking home from a show," they wrote.
"He is totally on the mend and was blessed with 'best case scenario' conditions as far as being shot goes. However we'd like to advise all of you that are SXSW-ing to be careful, alert and walk in groups at the end of the night. Love you all. Be safe."
SXSW festival was the subject of controversy this year after a clause in its artist contract went viral and was linked to the recent travel ban on seven, largely Muslim-populated countries by US President Donald Trump.
It was believed that the festival was threatening to deport artists who put on non-sanctioned performances. One invited performer cancelled their performance after misunderstanding the policy.
Managing director Roland Swenson issued a statement attempting to clarify the festival's position.
"SXSW has been vocal in its opposition to 'President] Trump's Travel Ban and is working hard to build a coalition of attorneys to assist artists with issues at US ports of entry during the event," he said.
"We have artists from 62 countries from around the world performing and have always supported our international music community. We have never reported international showcasing artists to immigration authorities.
"We understand that given the current political climate surrounding immigration, the language that was published [in the contract] seems strong. Violating US immigration law has always carried potentially severe consequences, and we would be remiss not to warn our participating acts of the likely repercussions."
Register for free to continue reading
Registration is a free and easy way to support our truly independent journalism
By registering, you will also enjoy limited access to Premium articles, exclusive newsletters, commenting, and virtual events with our leading journalists
Already have an account? sign in
Register for free to continue reading
Registration is a free and easy way to support our truly independent journalism
By registering, you will also enjoy limited access to Premium articles, exclusive newsletters, commenting, and virtual events with our leading journalists
Already have an account? sign in
Join our new commenting forum
Join thought-provoking conversations, follow other Independent readers and see their replies