Taylor Swift uses facial recognition software at concert to identify stalkers
A kiosk showing rehearsal clips at her 18 May show at the Rose Bowl, a yearly college football event, used hidden cameras to snap photos of guests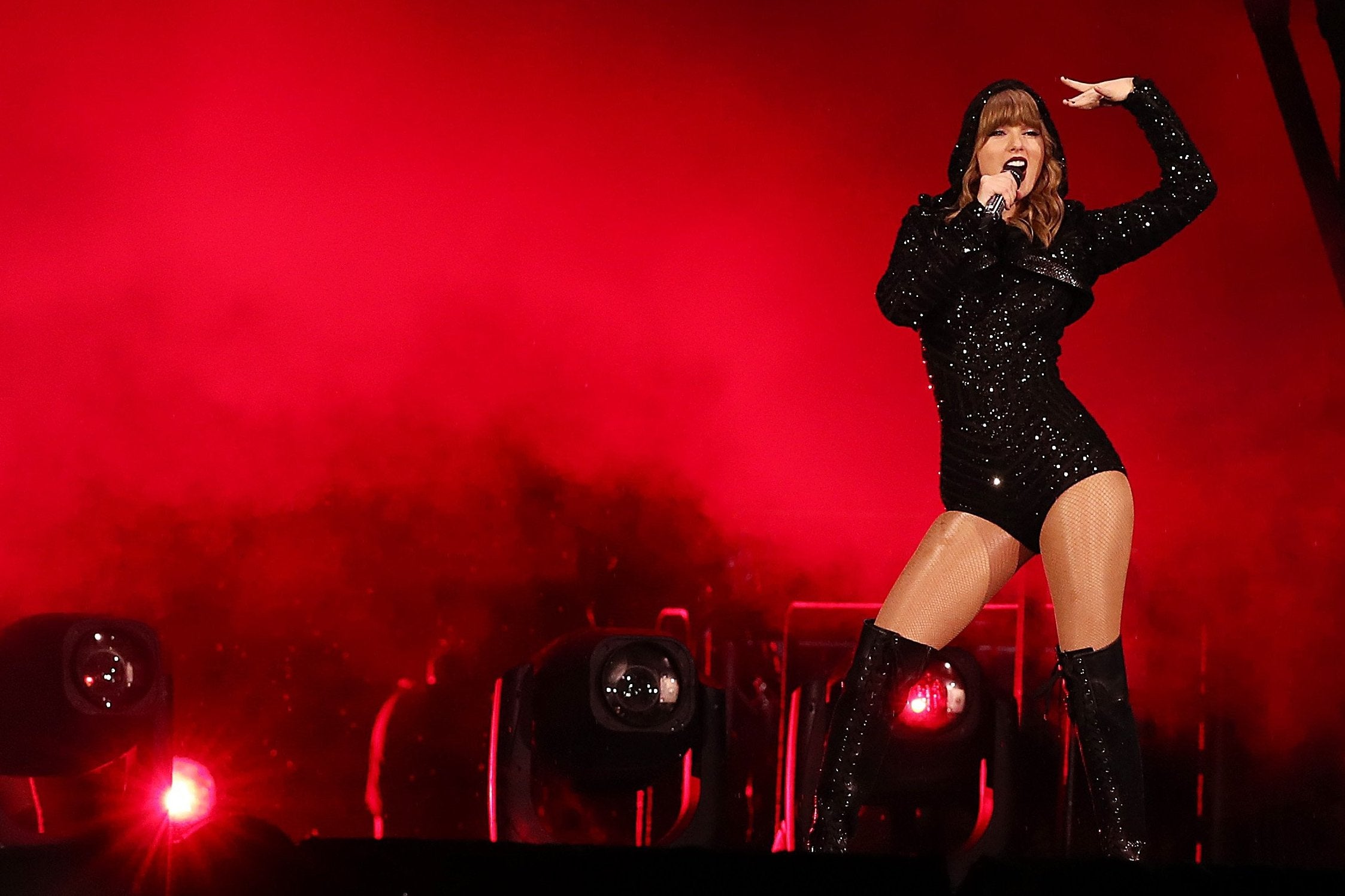 Taylor Swift has used facial-recognition cameras to identify stalkers at one of her concerts.
According to Rolling Stone, a kiosk showing rehearsal clips at her 18 May show at the Rose Bowl, a yearly college football event, used hidden cameras to snap photos of guests and transfer them to a Nashville-based "command post".
The images were then cross-referenced with a database of hundreds of the musician's known stalkers.
"Everybody who went by would stop and stare at it, and the software would start working," said Mike Downing, chief security officer of Oak View Group, an advisory board for concert venues.
Last week, the man who broke into Swift's New York townhouse and took a nap made a plea deal and will now serve six months in prison. The man, identified as Roger Alvarado, "allegedly climbed up a ladder [and] smashed a window with his hand" to gain entry.
Police were notified after the 22-year-old was seen climbing the building but were unable to reach the scene before the man took a shower and had a nap. Alvarado – who comes from Florida – was arrested on charges of stalking, burglary, criminal mischief and trespassing. He was previously arrested at the same address earlier this year and charged with breaking the front door down with a shovel. Swift was not at the Tribeca home on either occasion.
Despite concerns over privacy, Swift's team aren't the only ones investing in facial-recognition technology, as Ticketmaster has shown interest in Blink Identity, a startup that claims its sensors can identify people walking past at full speed in around half a second. The ticketing company is looking to use the technology to move concert attendees more efficiently through turnstiles.
"It holds a lot of promise," said Justin Burleigh, Ticketmaster's chief product officer. "We're just being very careful about where and how we implement it." The system will likely be beta-tested at venues early next year.
A representative for Swift has been contacted for comment.
Support free-thinking journalism and attend Independent events
Follow Independent Culture on Facebook for all the latest on Film, TV, Music, and more
Join our commenting forum
Join thought-provoking conversations, follow other Independent readers and see their replies