Taylor Swift shakes off Apple Music in open letter: 'These are not the complaints of a petulant child'
"Bad Blood" singer pens Tumblr post on behalf of struggling artists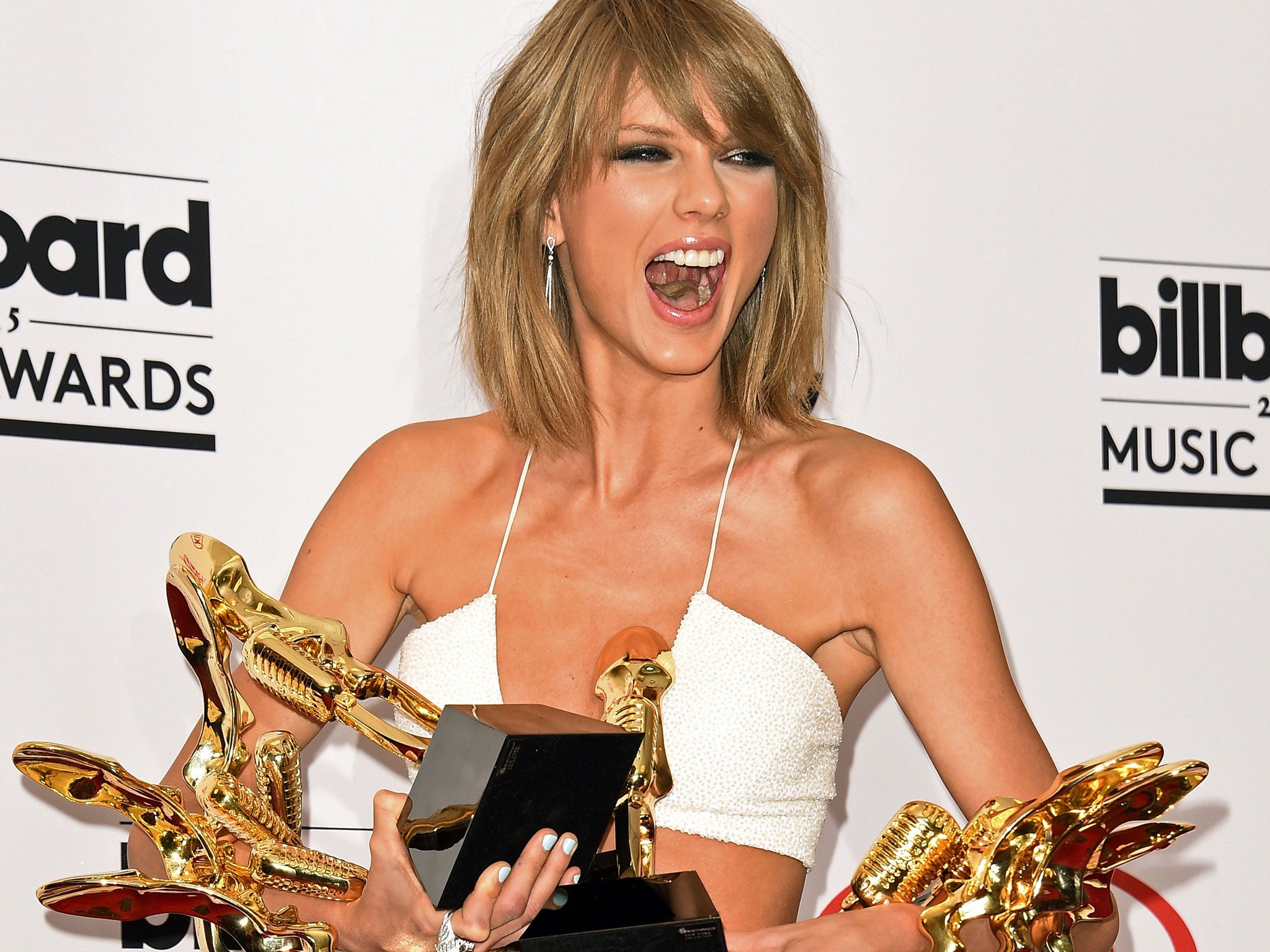 Taylor Swift has written an open letter to Apple explaining her refusal to be part of the new Apple Music streaming service and lambasting it for refusing to pay writers, producers or artists.
The "Shake It Off" singer is withholding her latest album, 1989, which has not been released to any streaming services, but her back catalogue will be part of the Apple tech giant's impending music platform.
Writing on Tumblr she says: "I'm sure you're aware that Apple Music will be offering a free 3 month trial to anyone who signs up for the service. I'm not sure you know that Apple Music will not be paying writers, producers or artists for those three months."
Swift declares herself "shocked" and "disappointed" at Apple which she describes as one her "best partners in selling music". She says she is speaking out on behalf of new artists who will not be paid for those initial months.
"These are not the complaints of a spoiled, petulant child," she continues. "These are the echoed sentiments of every artist, writer and producer in my social circles who are afraid to speak up publicly because we admire and respect Apple so much."
She ends her letter by calling on Apple to change their minds: "Please don't ask us to provide you with our music for no compensation."
Last year Swift hit headlines when she pulled her entire back catalogue from music streaming service Spotify while she was promoting new album 1989, which sold 1.287 million copies in its first week.
Musicians against Spotify
Show all 10
The 25-year-old said at the time that "valuable things should be paid for", arguing that "music should not be free" and artists should not "underestimate themselves or undervalue their art".
"I felt like I was saying to my fans, 'If you create music someday, if you create a painting someday, someone can just walk into a museum, take it off the wall, rip off a corner off it and it's theirs now and they don't have to pay for it," she said.

Enjoy unlimited access to 70 million ad-free songs and podcasts with Amazon Music
Sign up now for a 30-day free trial
Sign up

Enjoy unlimited access to 70 million ad-free songs and podcasts with Amazon Music
Sign up now for a 30-day free trial
Sign up
"I didn't like the perception that it was putting forth and so I decided to change the way I was doing things."
Spotify subsequently begged Swift to return with a "we love you" playlist and insisted that nearly 70 per cent of its revenue goes back to the music community.
Swift's popular repertoire can be found on Jay Z's artist-owned Tidal service as well as other subscription services Beats Music, Google Play Music and Rhapsody.
Join our commenting forum
Join thought-provoking conversations, follow other Independent readers and see their replies