Tekashi 6ix9ine could be released from prison early due to coronavirus pandemic
Attorney says the rapper has asthma, which puts him at risk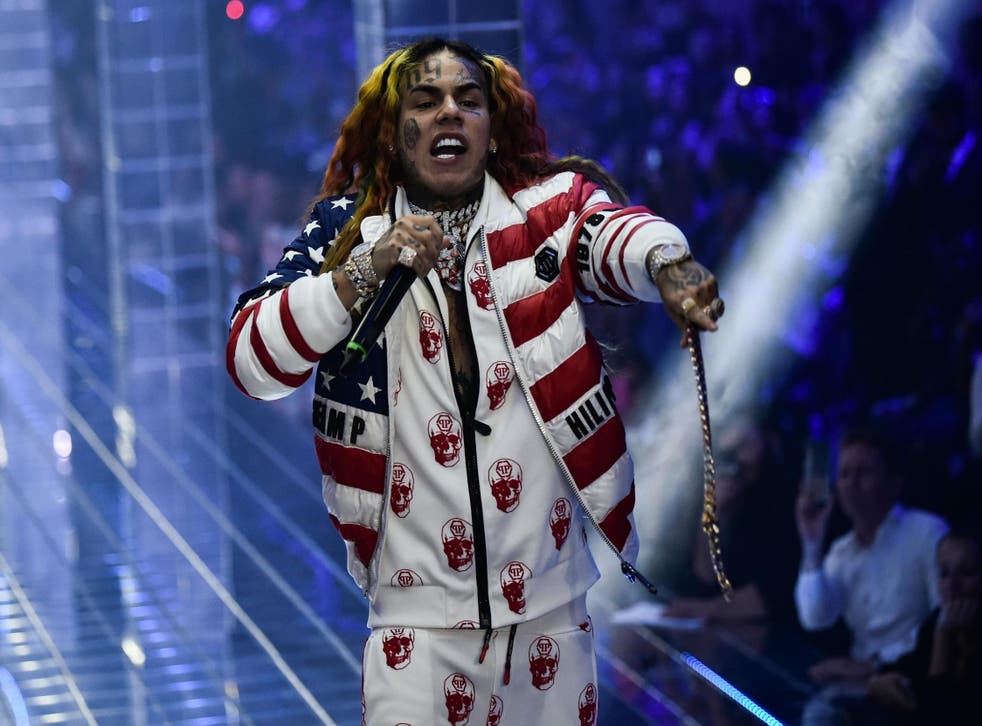 Tekashi 6ix9ine could be released from prison early due to the coronavirus pandemic.
The rapper's lawyer, Lance Lazzaro, told Rolling Stone that a recent request to grant his client – real name Daniel Hernandez – an early release seems likely to be successful.
Lazzaro filed a motion requesting Hernandez's release last week, saying the rapper has asthma, which puts him at risk for Covid-19.
Judge Paul Engelmayer initially referred Lazzaro to the Bureau of Prisons, but according to Rolling Stone, that referral led to an appeal from Lazzaro back to Engelmayer.
"Based on what [Engelmayer] wrote this morning, it seems likely he's going to grant it," Lazzaro told the publication of the request to release Hernandez.
Engelmayer gave prosecutors until Wednesday evening to make their case – and it appears that the prosecution isn't opposing the request.
United States Attorney Geoffrey Berman reportedly wrote in a letter to the judge that "the Government does not oppose the defendant's motion for compassionate release".
Hernandez was sentenced to two years in prison in December 2019.
He had pleaded guilty to charges accusing him of joining the Nine Trey Gangsta Bloods gang.
Hernandez then cooperated with prosecutors, acting as a witness on their behalf.