The bassoon is facing extinction
Musicians fear it is seen as the 'joker' of the orchestra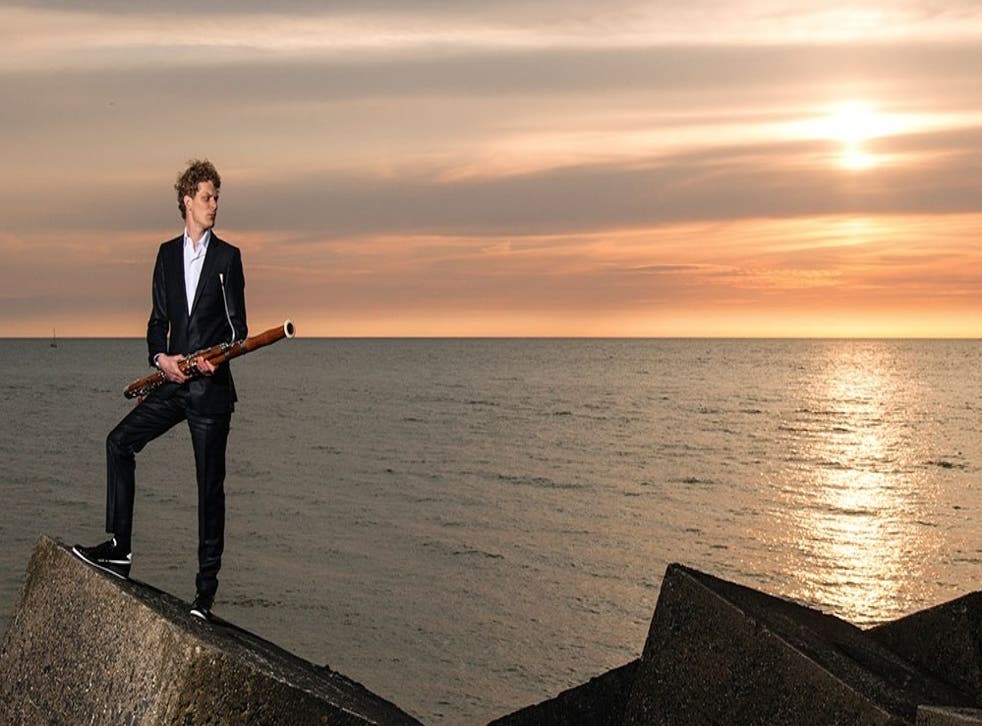 A virtuoso bassoonist has warned that the divisive woodwind instrument "could be as endangered as the panda" and is calling for more people to pick one up.
The emphatically-titled 'Save the Bassoon' campaign kicked off in Amsterdam in June, and is led by Bram van Sambeek, who can be seen shredding a bassoon on a rock at sunset in the above photo.
"The name of the campaign is deliberately quite dramatic because we want people to think about whether the bassoonist could be as endangered as the panda. There is a danger. And there is a danger to the future of the orchestra as a result," he told The Guardian.
"At the moment, only about 1% of people on the street can even recognise this instrument, I am always prepared for the fact that people won't know what it is."
It seems the bassoon's demise might be rooted in its inherent hilarity.
"The bassoon used to be characterised as the joker of the orchestra but its beauty is evident in the opening solo of Stravinsky's The Rite of Spring," Sir Nicholas Kenyon of the Barbican Centre added.
"I absolutely loved playing it. It has a rich and varied sound and it certainly doesn't deserve to be neglected."
Following the launch of Save the Bassoon at an annual arts festival in Amsterdam, Van Sambeek will soon embark on a seven-week celebration of the instrument starting at Berlin's Konzerthaus.
"We have big plans for bassoon events of the kind that cannot necessarily be performed in a normal concert hall," he promised.
"I expect to have news soon of how we will link up with musicians and orchestras in other countries. The most important thing is to have more international events under the label of Save the Bassoon."
Register for free to continue reading
Registration is a free and easy way to support our truly independent journalism
By registering, you will also enjoy limited access to Premium articles, exclusive newsletters, commenting, and virtual events with our leading journalists
Already have an account? sign in
Register for free to continue reading
Registration is a free and easy way to support our truly independent journalism
By registering, you will also enjoy limited access to Premium articles, exclusive newsletters, commenting, and virtual events with our leading journalists
Already have an account? sign in
Join our new commenting forum
Join thought-provoking conversations, follow other Independent readers and see their replies