The demise of the X Factor Christmas Number 1
This year's winner, Louisa Johnson, entered the charts at just number 9. 
Clarisse Loughrey
Monday 21 December 2015 15:07 Comments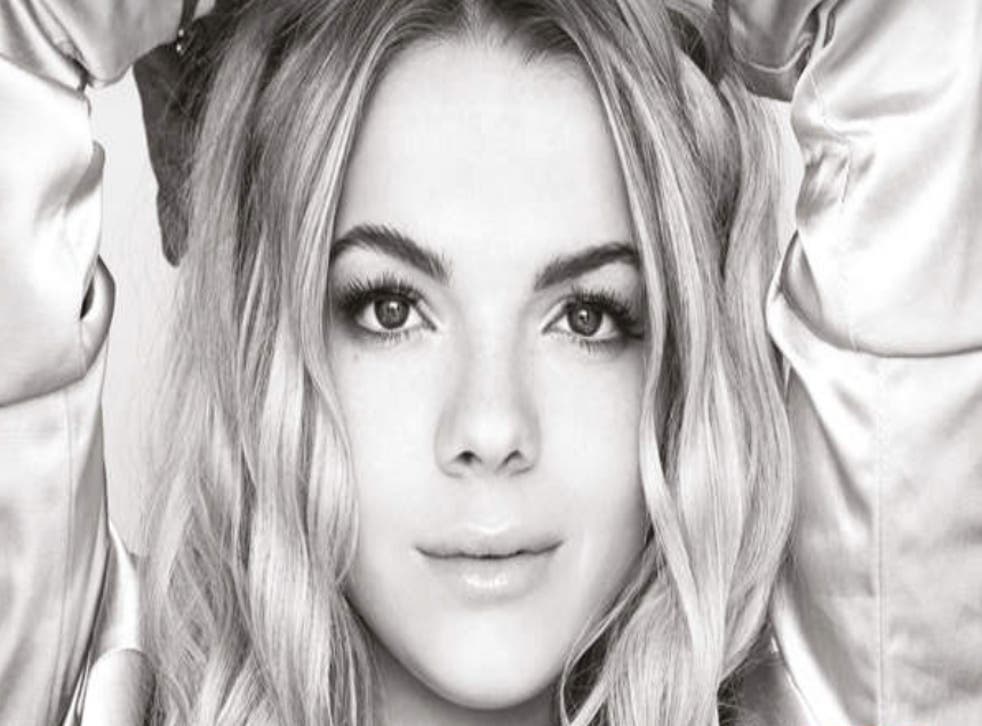 Hands up, who still cares about The X Factor?

Indeed, the show's remaining fans are a speedily declining sort; likely clinging to each other in some desolate cave, trying to rub two sticks together to create warmth while bonding over hearty discussions of a world which owes them for bringing One Direction into the world. The fact is, though the show's yet to meet its ultimate doom, it's a steadily declining feature of ITV's line-up. Ratings this series have dropped to 5.39M viewers, the lowest in its history; that's down from a peak of 19.4M for the 2010 final. 

And it's this year's winner, 17-year-old Louisa Johnson, who has felt the brunt of the decline. Her Winner's Song take on Bob Dylan's "Forever Young" has entered the charts at just number 9, with combined sales of a mere 39,000 in its first week. That makes her record the worst-performing Winner's Song in the show's 11-year history. 


 
Every other winner so far has reached the number 1 spot, with the except of Joe McElderry, victim to a concerted effort to push Rage Against the Machine's "Killing in the Name" to the top spot in protest of the show; and the show's first ever winner Steve Brookstein. Notably, both singers managed to clamber to the number 1 spot a week later.

Indeed, the show's steadily declining ratings have reflected heavily on the success of individual Winner's Songs. Sure, there are peaks and dips, but those peaks keep getting slighter with the passing years. Here's how the numbers breakdown in terms of sales for the first week:
2004 - Steve Brookstein, "Against All Odds": 127,701
2005 - Shayne Ward, "That's My Goal": 740,000
2006 - Leona Lewis, "A Moment Like This": 571,253
2007 - Leon Jackson, "When You Believe": 275,000
2008 - Alexandra Burke, "Hallelujah": 576,000
2009 - Joe McElderry, "The Climb": 450,838
2010 - Matt Cardle, "When We Collide": 439,007
2011 - Little Mix, "Cannonball": 210,000
2012 - James Arthur, "Impossible": 490,000
2013 - Sam Bailey, "Skyscraper": 148,853
2014 - Ben Haenow, "Something I Need": 214, 239
2015 - Louisa Johnson, "Forever Young": 39,000
That said, Johnson's suffered two major setbacks in releasing "Forever Young". Firstly, the show's final took place a week earlier than usual, meaning she'd have to sustain her chart position for longer to grab the coveted Christmas spot. Secondly, the Official Charts has moved from Sunday to Friday, meaning Johnson did not have a full week of sales to prop her up.
X Factor winner Louisa Johnson
It does look like Johnson's officially out of the running for Christmas number 1; the real battle now stands between Justin Bieber's "Love Yourself" and Lewisham and Greenwich NHS Choir's "A Bridge Over You".
Register for free to continue reading
Registration is a free and easy way to support our truly independent journalism
By registering, you will also enjoy limited access to Premium articles, exclusive newsletters, commenting, and virtual events with our leading journalists
Already have an account? sign in
Join our new commenting forum
Join thought-provoking conversations, follow other Independent readers and see their replies