The Eagles beat Michael Jackson's 'Thriller' to number one best-selling album of all time
The album 'Their Greatest Hits 1971-1975' was released in 1976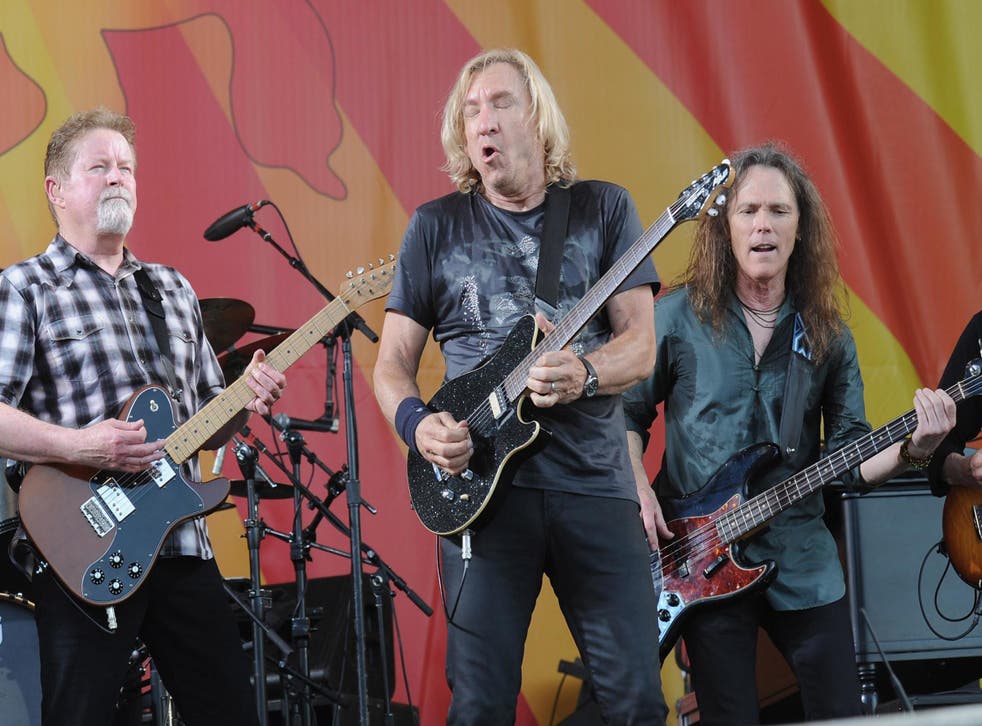 Michael Jackson's "Thriller" has officially been replaced as the best-selling album of all time by the Eagles' greatest hits album - 42 years after it was released.
The record-breaking news was announced by The Recording Industry Association of America (RIAA), which told the Associated Press that the Eagles' album has reached 38x platinum - meaning the album has been sold or streamed 38 million times.
The album, "Their Greatest Hits 1971-1975," released in 1976, is a compilation of songs and includes hits such as "Witchy Woman" and "Best of My Love."
Jackson's "Thriller" was at 33x platinum as of last year, pushing it into second place.
The Eagles also hold third place on the list of best-selling albums of all time, according to the RIAA, with their album "Hotel California," which was released in 1977 and is currently 26x platinum.
In a statement following the announcement, Eagles' singer Don Henley said: "We are grateful for our families, our management, our crew, the people at radio, and most of all, the loyal fans who have stuck with us through the ups and downs of 46 years. It's been quite a ride."
To measure album sales in a world of streaming and downloads, the RIAA adopted a new method of tallying streams in 2013 - which considers 1,500 streams of an album or 10 song downloads the equivalent to an album sale.
The Eagles: A pretty fly guy

Show all 2
Platinum refers to selling one million albums.
Decades after the Eagles first formed, the Grammy-winning band still regularly tours, despite only one original band member remaining.
In 1998, the band was inducted into the Rock & Roll Hall of Fame.
Join our new commenting forum
Join thought-provoking conversations, follow other Independent readers and see their replies