The Game shares new track with sexually explicit Kim Kardashian lyric
Rapper's team reportedly warned him not to include the lyric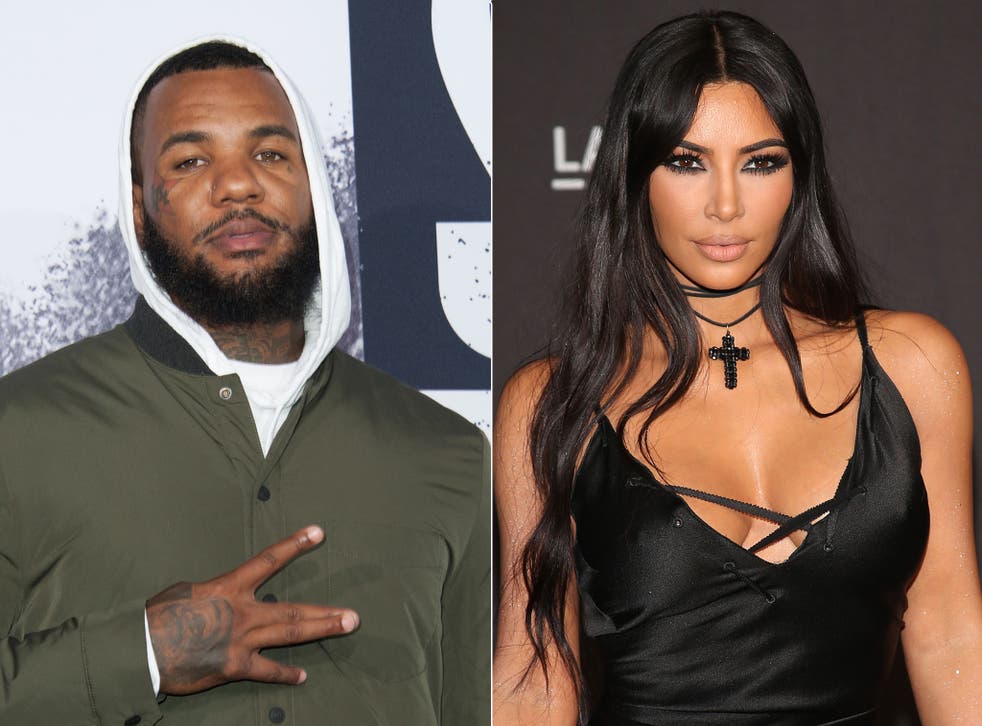 A clip of a new track by rapper The Game features an explicit, sexual lyric about Kim Kardashian.
The 39-year-old, whose real name is Jayceon Terrell Taylor, is rumoured to have dated the reality TV star before she formed a relationship with and later married Kanye West.
The lyrics were revealed after a clip from a listening party was shared on The Cypher podcast on social media. In the track, The Game raps: "I held Kim Kardashian by the throat, n***a. I made her swallow my kids until she choked, n***a."
He adds: "I should apologise cause Ye my folks, n***a."
TMZ reports that members of The Game's entourage tried to dissuade him from including the lyric, given how West has reacted to others who reference his wife in their music.
West re-started his feud with Drake after the Canadian hip hop artist alluded to a past romance with Kardashian, and then refused to confirm or deny it when questioned.
He has also gone after Nick Cannon, who also dated Kardashian, when he spoke about their past relationship.
West and the Kardashian family have not yet responded to being referenced in The Game's track.
Register for free to continue reading
Registration is a free and easy way to support our truly independent journalism
By registering, you will also enjoy limited access to Premium articles, exclusive newsletters, commenting, and virtual events with our leading journalists
Already have an account? sign in
Register for free to continue reading
Registration is a free and easy way to support our truly independent journalism
By registering, you will also enjoy limited access to Premium articles, exclusive newsletters, commenting, and virtual events with our leading journalists
Already have an account? sign in
Join our new commenting forum
Join thought-provoking conversations, follow other Independent readers and see their replies