The Smiths nearly reunited in 2008
The pair briefly met in a south Manchester pub where they started 'talking about the possibility of the band re-forming'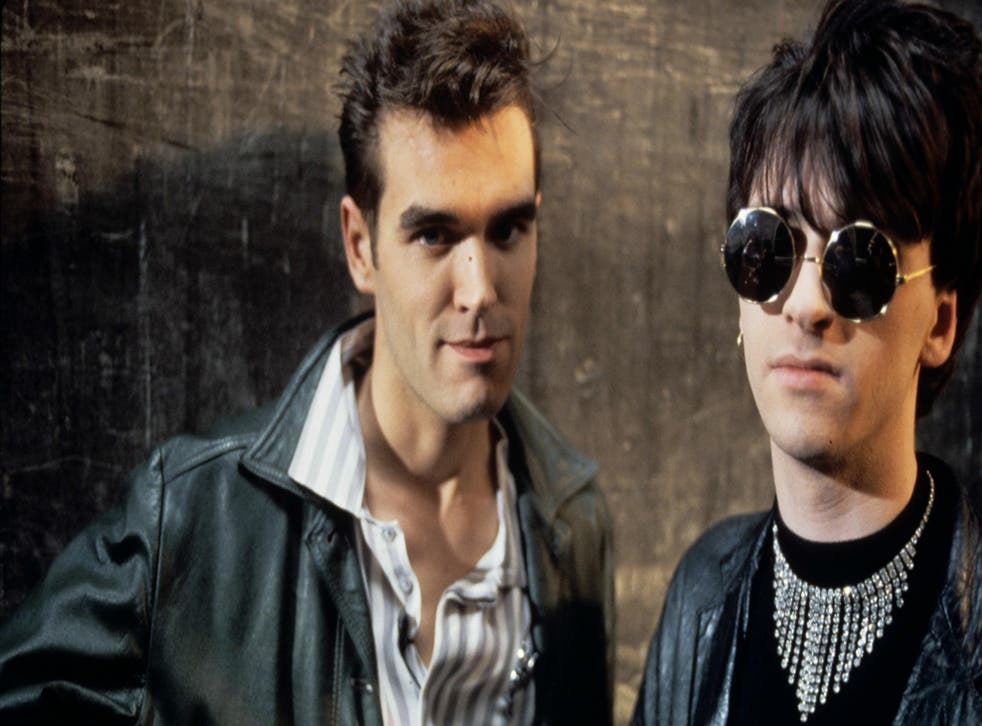 Johnny Marr has revealed that The Smiths were in discussion of a possible reunion back in 2008, despite the band having been broken apart for 29 years.
The news came within an excerpt taken from Marr's upcoming memoir Set the Boy Free, published by The Guardian. While in a rare period of communication with Morrissey over the remastering of The Smiths' catalogue, the pair met in 2008 in a pub in south Manchester, marking 10 years or more since the pair had last seen each other.
While reminiscing over the band's history, the pair started "talking about the possibility of the band re-forming, and in that moment it seemed that with the right intention it could actually be done and might even be great." Marr reveals, "For four days it was a very real prospect. We would have to get someone new on drums, but if the Smiths wanted to re-form it would make a hell of a lot of people very happy, and with all our experience we might even be better than before."
However, communication later broke down when Marr left to tour Mexico, though the pair briefly came back into contact when Marr shared an image of a student protestor donning one of the band's t-shirts; following Marr's public dislike of David Cameron's stated affection for the band.
The book also sees Marr re-address beliefs that he was the one to walk away from The Smiths when they split in 1987, following the release of Strangeways, Here We Come; Marr claims that Morrissey's behaviour had become increasingly unpredictable, seeing him refuse to attend the video shoot for single 'Shoplifters of the World Unite' and order the sacking of manager Ken Friedman so Marr himself could take over.
After being told by drummer Mike Joyce that the band's next single would be a cover of Cilla Black's 'Work is a Four-Letter Word', Marr decided instead to stay home and make instrumental tracks in his recording studio; but felt he had no option but to leave the band when a story in the press claimed he had already walked.
Since the band's split, Marr has enjoyed an illustrious career playing with a hosts of influential bands and musicians, including Paul McCartney, the Pretenders, U2, The The, Modest Mouse, and The Cribs.
Set the Boy Free is set for release 3 November, published by Century.
Register for free to continue reading
Registration is a free and easy way to support our truly independent journalism
By registering, you will also enjoy limited access to Premium articles, exclusive newsletters, commenting, and virtual events with our leading journalists
Already have an account? sign in
Register for free to continue reading
Registration is a free and easy way to support our truly independent journalism
By registering, you will also enjoy limited access to Premium articles, exclusive newsletters, commenting, and virtual events with our leading journalists
Already have an account? sign in
Join our new commenting forum
Join thought-provoking conversations, follow other Independent readers and see their replies