Thom Yorke compares Google and YouTube to the Nazis in latest music industry rant
The Radiohead frontman memorably branded Spotify 'the last fart of a dying corpse' in 2013
Jess Denham
Tuesday 01 December 2015 09:30 Comments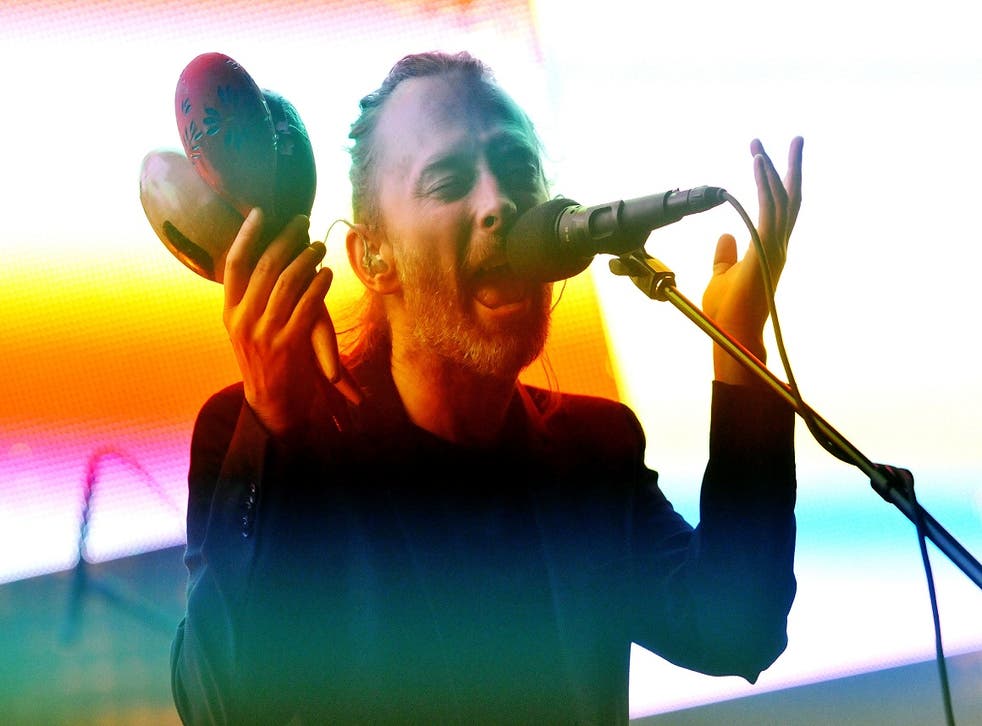 He famously labelled Spotify "the last desperate fart of a dying corpse" and now, Thom Yorke has compared free streaming services to Nazi Germany.
The outspoken Radiohead frontman has repeatedly railed against the state of the modern music industry and pioneered the pay-what-you-want format for seventh album In Rainbows eight years ago.
In an exclusive interview for Italian newspaper La Repubblica, Yorke claimed that he "definitely doesn't use YouTube" and instead listens to new music through paid music site Boomkat.
"The funny thing is that YouTube has said 'that's not fair' [to AdBlocker]. You know? They say it's not fair - the people who put adverts in front of any piece of content, making a load of money, while artists don't get paid or are paid laughable amounts - and that seems fine to them. But if they don't get a profit out of it, it's not fair."
Yorke admitted that he does not know how to solve the problem of musicians seeing little or no benefit from sales and streaming of their music, but added that companies have "seized control" of art like the Nazis did.
"People continue to say that this is an era where music is free, cinema is free," he said. "It's not true. The creators of services make money - Google, YouTube. A huge amount of money, by trawling, like in the sea - they take everything there is.
"'Oh, sorry, was that yours? Now it's ours. No, no, we're joking - it's still yours'. They've seized control of it - it's like what the Nazis did during the Second World War. Actually, it's like what everyone was doing during the war, even the English - stealing the art of other countries. What difference is there?"
Musicians against Spotify

Show all 10
Yorke also bemoaned how the lack of a vinyl-style "relationship" with USB sticks and digital downloads has had "a corrosive effect on how music is made".
The 47-year-old first publicly denounced Spotify in July 2013, when he revealed on Twitter that his other band Atoms for Peace had left the service. He tweeted: "Make no mistake, new artists you discover on Spotify will not get paid. Meanwhile shareholders will shortly be rolling in it. Simples."
Spotify said at the time that it had already paid $500 million to rightsholders and invests much of the money into "nurturing new talent and producing great new music".
With the high-profile likes of Taylor Swift and Adele also opting to keep their songs off Spotify, the company recently insisted that it pays "nearly 70 per cent of revenue back to the music community".
Register for free to continue reading
Registration is a free and easy way to support our truly independent journalism
By registering, you will also enjoy limited access to Premium articles, exclusive newsletters, commenting, and virtual events with our leading journalists
Already have an account? sign in
Join our new commenting forum
Join thought-provoking conversations, follow other Independent readers and see their replies