Tidal crashes out of top 700 apps in US download chart, boosts Spotify sales
App has the backing of Kanye, Madonna, Rihanna, Deadmau5, Nicki Minaj and more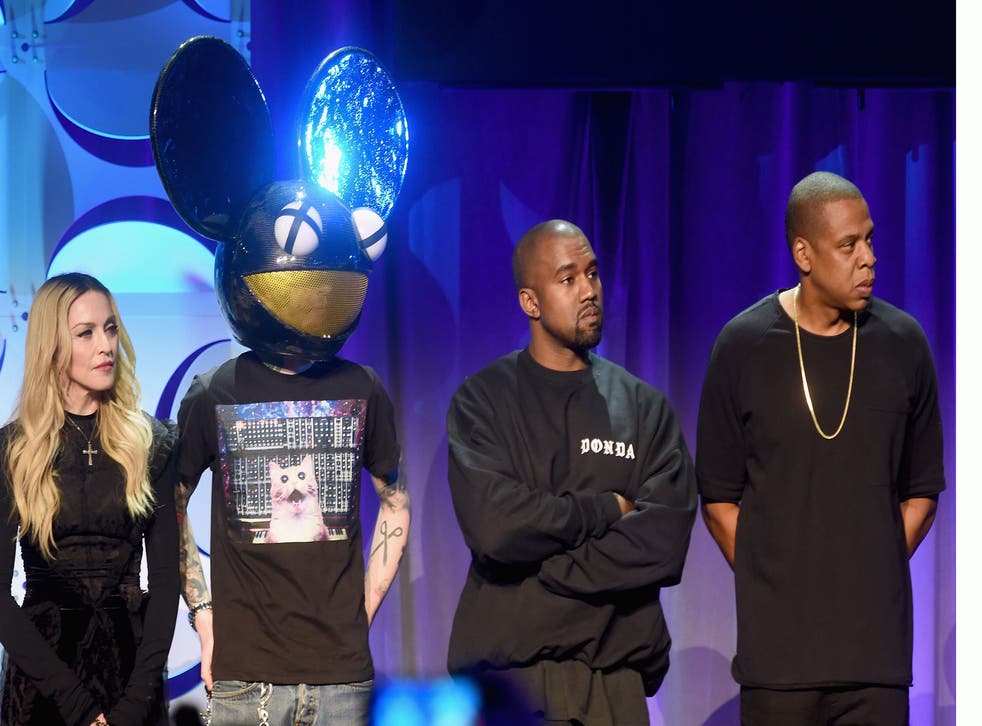 Tidal does not seem to have instigated the music streaming revolution it's A-lister panel had hoped, with early numbers for Jay Z's app suggesting it's flopping or flopped.
The service was designed to give musicians a fairer deal and bigger share of streaming profits, but put across a bit of a mixed message at its launch by placing the world's biggest artists at its fore, implying that users should be worrying over whether Madonna or Nicki Minaj's pockets are sufficiently lined.
Tidal climbed into the US iPhone top 20 download chart briefly following the event, but has since crashed out of the top 700.
It doesn't seem to have taken down its rivals with it either. On 20 April, Pandora and Spotify occupied the number three and four positions - marking the first time two music streaming apps have placed in the top 4 simultaneously and knocking down the world-conquering Candy Crush in the process.
Spotify's resurgence in the iPad chart began on the day of Tidal's launch last week, suggesting that in spite of its criticism of the app, Tidal ultimately just increased public awareness of Spotify.
Musicians against Spotify

Show all 10
Tidal's CEO was sacked in a "streamlining" move following the launch, with new CEO Peter Tonstad, formerly of the Norwegian Ministry of Environment facing a difficult challenge ahead of him.
Register for free to continue reading
Registration is a free and easy way to support our truly independent journalism
By registering, you will also enjoy limited access to Premium articles, exclusive newsletters, commenting, and virtual events with our leading journalists
Already have an account? sign in
Register for free to continue reading
Registration is a free and easy way to support our truly independent journalism
By registering, you will also enjoy limited access to Premium articles, exclusive newsletters, commenting, and virtual events with our leading journalists
Already have an account? sign in
Join our new commenting forum
Join thought-provoking conversations, follow other Independent readers and see their replies