Travis Scott makes surprise appearance at Drake show in London, falls down massive hole
'IT'S PIT!'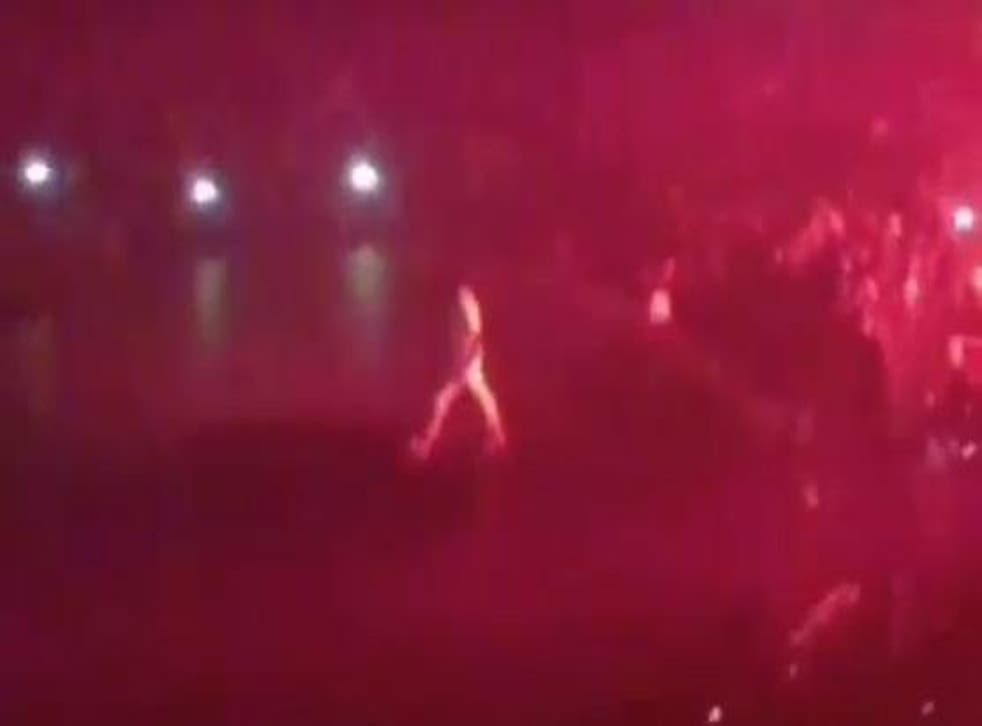 Drake's in the middle of eight dates in London right now as part of his The Boy Meet World tour, and the climax of each concert (I was there on Monday night) sees a massive sphere rise and inflate from the centre of the stage, being turned into a sun via projections as Drake sprints around it. This didn't happen last night, though, as Travis Scott broke it by taking a very slapstick tumble into the pit that houses the sphere.
Drake and support act Young Thug brought Travis out a surprise, the three of them losing it to his track 'Antidote'. They also made a start on 'Goosebumps' when Scott - completed amped to be there - walked straight into the hole like a Looney Tunes character.
In a video of the moment, several crowd members appear to whoop as if it was a cool magic trick, but it definitely seems to have been an accident. That, or Drake is now taking aggressive steps to suppress rivals.
Truly the only thing that could have made it more funny is if Travis had let out a Wilhelm scream while falling, filtered through his trademark vocoder.
He still had a nice time anyway, later writing on Twitter: "The shit was fun london is wild. By far one of the most turnt and epic shit ever fuck."
Scott's fall apparently damaged the sphere, so good guy Drake gave everyone their money back.
"I'm doing this shit for free tonight. I don't give a fuck," he announced. "Because, you know what? It's real love in here tonight […] I don't give a fuck about none of these people fucking up. I'm giving all their shit back."
Join our new commenting forum
Join thought-provoking conversations, follow other Independent readers and see their replies