Trey Songz turns himself in after domestic violence accusation
R&B singer says he is being 'falsely accused for someone's personal gain'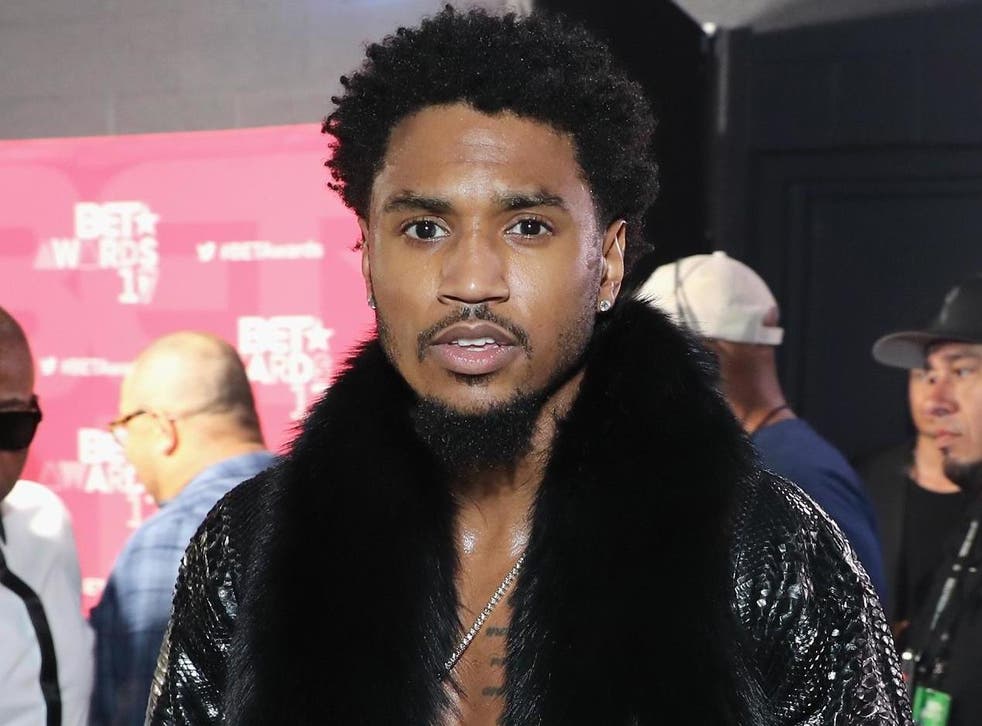 Trey Songz turned himself in to the Los Angeles Police Department on 19 March to face a charge of domestic violence, according to reports.
The New York Daily News writes that Songz, real name Tremaine Aldon Neverson, was accused of striking Andrea Buera during an NBA All-Star Weekend afterparty, which took place last month at his rented home in the Hollywood Hills.
The R&B singer tweeted a message maintaining his innocence which said: "For weeks my lawyers & [management] have asked me not to comment on this and I initially agreed but this morning I feel that my fam, the women that raised me, my friends & fans especially the youth need to hear from me.
"I am being lied on and falsely accused for someone's personal gain."
According to Rolling Stone, Buera, 27, filed a police report after the alleged incident and visited the hospital to receive treatment for minor injuries. She filed paperwork for a restraining order against the 33-year-old singer on 6 March.
During a press conference with her lawyer, Lisa Bloom, Buera claimed the R&B singer, whom she had previously dated, punched her and knocked her to the ground because he was upset she was talking to one of his friends.
"While I was on the ground, he continued punching me and he did not stop until his security pulled him off of me," she claimed.
In her restraining order paperwork, she added, "I tried defending myself by hitting his hand off of my neck, but when I got out of the choke hold, he then started punching me in the face ... I was able to get away from him and began circling a car in the garage screaming and crying while others just watched and spread out."
Neverson was previously arrested in Miami in 2012 for allegedly assaulting a woman with money outside a Queens, New York strip club.
Last year, a female fan sued the singer after an alleged physical encounter at a Philadelphia strip club; claiming she attempted to take Neverson's picture in the car park; Neverson allegedly slapped her phone out of her hand into her face, breaking her glasses.
Register for free to continue reading
Registration is a free and easy way to support our truly independent journalism
By registering, you will also enjoy limited access to Premium articles, exclusive newsletters, commenting, and virtual events with our leading journalists
Already have an account? sign in
Register for free to continue reading
Registration is a free and easy way to support our truly independent journalism
By registering, you will also enjoy limited access to Premium articles, exclusive newsletters, commenting, and virtual events with our leading journalists
Already have an account? sign in
Join our new commenting forum
Join thought-provoking conversations, follow other Independent readers and see their replies