Suge Knight fuels popular conspiracy theory that Tupac Shakur is still alive
Former Death Row Records CEO was interviewed from prison for yet another documentary about the late rapper's murder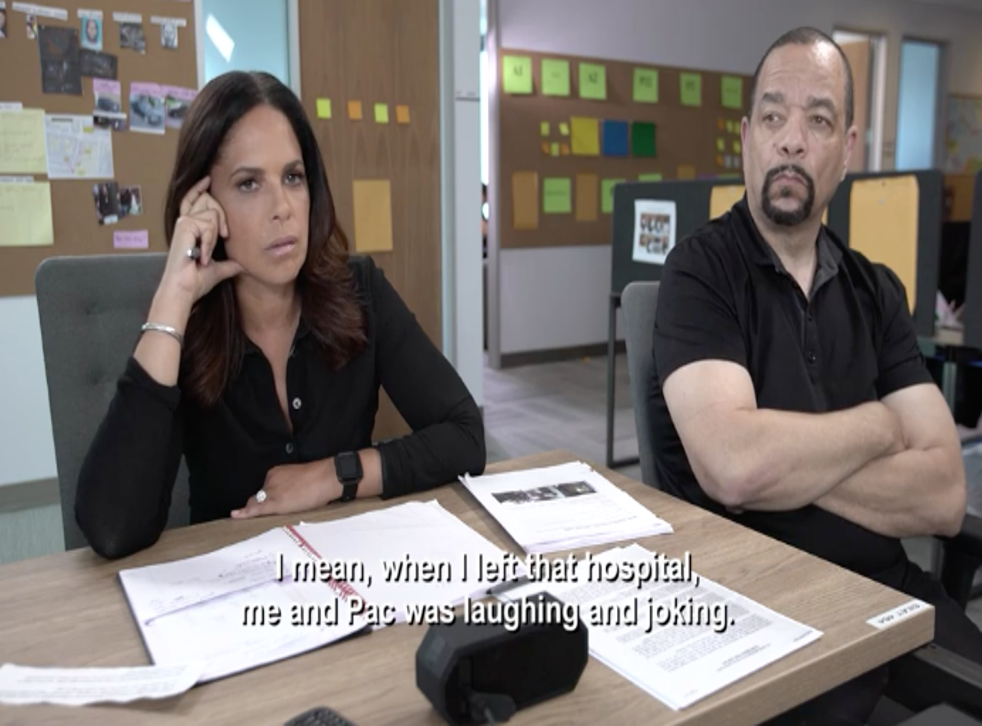 Suge Knight has suggested that he believes the popular conspiracy theory that rapper Tupac Shakur is still alive, after being interviewed from prison for new documentary Who Shot Biggie and Tupac?
The former Death Row Records CEO spoke to rapper Ice-T and American broadcast journalist Soledad O'Brien over the phone from LA County jail, when he said he thought something about Pac's hospital stay after the shooting in 1996 didn't add up.
"When I left that hospital, me and Pac was laughing and joking," he said. "So I don't see how somebody could turn from doing well to doing bad," he explained.
"So you seriously think that he might still be alive?" a sceptical O'Brien asked.
"With Pac... you never know," Knight responded.
Who Shot Tupac & Biggie is the latest of many TV investigations aiming to learn who was behind the drive-by shooting of Pac.
Knight, who is currently waiting on a separate murder trial, said in April this year that he believed he was the real target, and that his ex-wife Sharitha and former Death Row Records security chief Reggie Wright Jr. were behind it.
The former CEO was with Shakur on the night that he was killed in Las Vegas, and spoke out after hearing the "salient points" in the documentary Tupac Assassination: Battle for Compton which was directed by Richard Bond and Michael Douglas Carlin.
Wright Jr. - who was recently arrested for drug trafficking - denied the claims in 2015 and pointed out that several people who had accused him of Shakur's murder had died in the past 10 years.
"I believe in karma," he said. "All these people are dropping dead. I keep telling people God don't like ugly. I hope people learn a lesson from this."
Who Shot Biggie & Tupac? airs on Sunday 24 September on Fox
Join our new commenting forum
Join thought-provoking conversations, follow other Independent readers and see their replies