Twenty One Pilots frontman Tyler Joseph apologises after 'insensitive' tweet about Black Lives Matter movement
Fans were calling on the Grammy award-winning musician to use his platform to raise awareness about social justice issues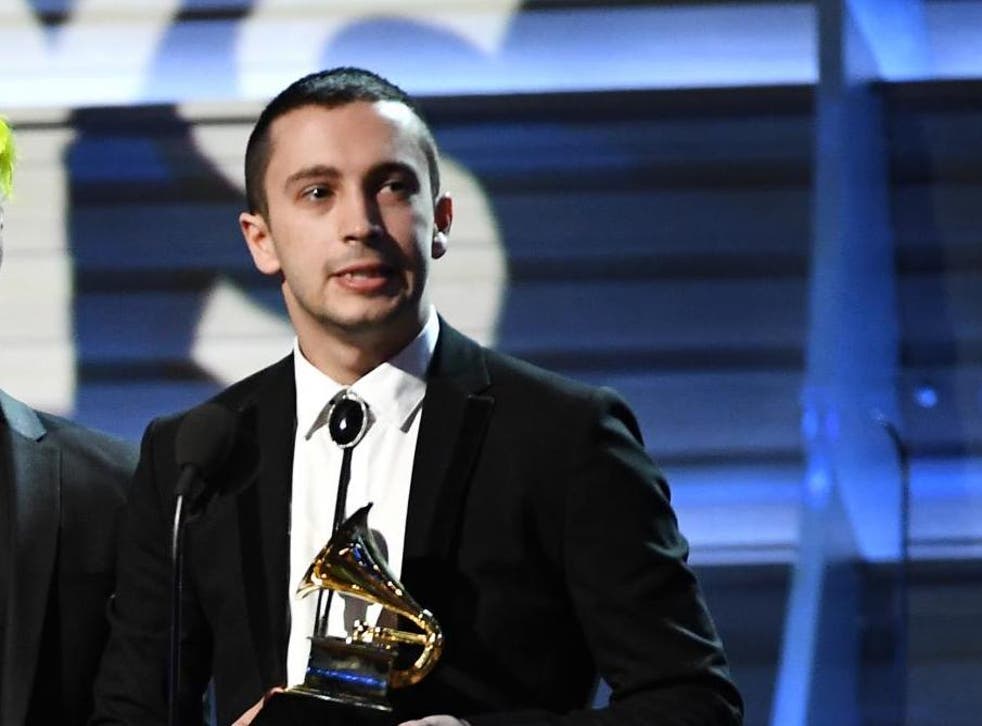 Twenty One Pilots frontman Tyler Joseph has apologised after receiving backlash for making a joke about "using his platforms".
The singer-songwriter was criticised by fans on Wednesday night (2 September) for a post which many of his followers deemed insensitive.
In an apology shared with his 2.2m Twitter followers, Joseph wrote: "My tweet wasn't suppose to be about human rights so in case you are wondering where I stand: Black Lives Matter."
He added, "I'm truly sorry if it hurt anyone."
The controversy arose after fans called on the singer to use his status and social media platforms to raise awareness of the Black Lives Matter movement, among other social justice issues.
The Grammy award-winning artist appeared to respond to the appeals with a joke.
In a riff on the word "platform", Joseph shared an image of himself wearing white platform shoes, captioning the post: "You guys keep asking me to use my platforms. Feels good to dust these bad boys off."
His fans were quick to voice their disappointment in the singer via Twitter.
In a post that has received nearly 60,000 likes, one user replied: "I got severely bullied for listening to your music I was called whitewashed [...] This year you have taught me that you don't care about anyone but yourself. MY BLACK community is dying."
Another said, "Yikes. Disappointed tbh. You didn't have to say anything, no one can tell you how to use your platform but mocking people about it doesn't feel right."
While a third wrote, "Tyler Joseph would've spent less time posting a couple links than it took to make that bad joke."
Join our new commenting forum
Join thought-provoking conversations, follow other Independent readers and see their replies