Tyler, The Creator says having new U2 album automatically downloaded on his iPhone was 'like waking up with herpes'
The Odd Future rapper was less than impressed to find Songs of Innocence on his playlist following Apple's launch of the iPhone 6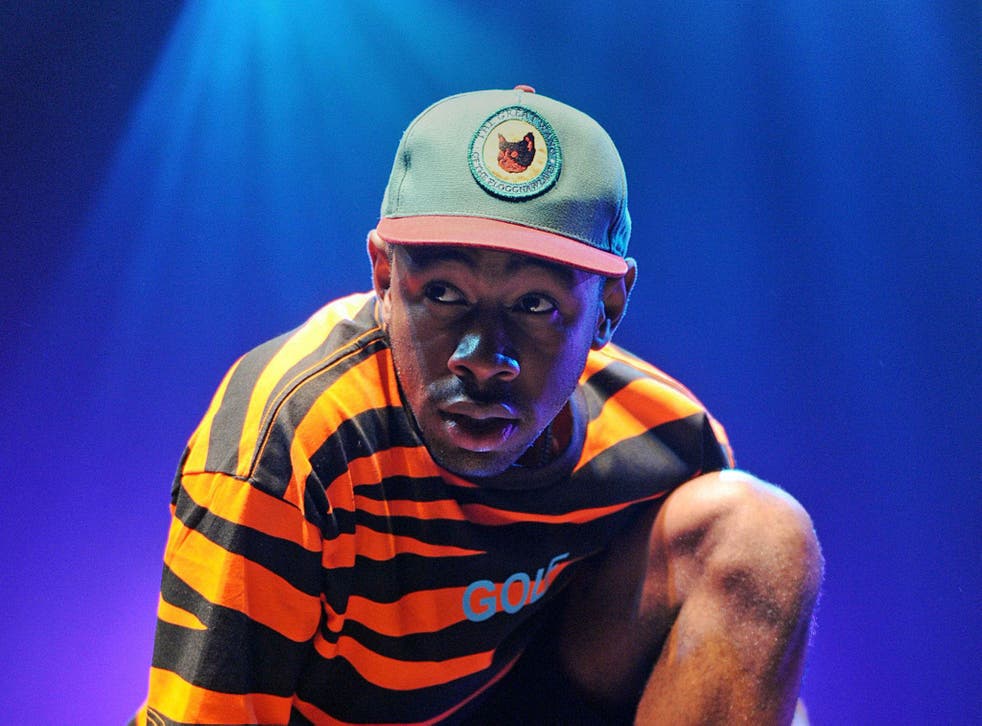 Not everyone was pleased to discover that a brand new U2 album had automatically been uploaded onto their iPhones overnight.
Tyler, The Creator was so unimpressed to find out that he was one of 500million account holders to have Songs of Innocent forced upon them against their will, that he described it as "like waking up with pimples or herpes".
"Get off my f**king phone," the Odd Future star lamented on Twitter.
"You couldn't come up with an actual marketing idea?
"F**k @U2 I don't want you. F**k Bono. I didn't ask for you, I'm mad."
"Wow it's kinda sick that they are on people's phone out of nowhere……Hmm….I kinda like the idea kinda……," he posted, before finishing with: "F**k Bono".
Songs of Innocence marked U2's first LP of original material since No Line On The Horizon in 2009.
It features a track about a car bombing in Dublin called "Raised By Wolves", a tribute to The Clash, "Thus Is Where You Can Reach Me Now", and a loving ode to Bono's late mother, "Iris (Hold Me Close)", who passed away when the frontman was 14.
It will be released in physical format on 13 October.
And reactions to it have been suitably mixed. John Doran of The Quietus criticised the band for their seeming "hypocrisy" of their team-up with the corporate technology giants, but noted that "U2 have released so many bad albums now that the idea of yet another one doesn't really cause me much concern".
The Independent's Andy Gill awarded the band an on-the-fence three stars, while Rolling Stone magazine boldly gave the effort five stars, labelling the record a "triumph of dynamic, focused renaissance".
Join our new commenting forum
Join thought-provoking conversations, follow other Independent readers and see their replies