Video: Miley Cyrus 'Wrecking Ball' Chatroulette parody goes viral
There have been many Miley Cyrus parodies floating around on the Internet but this one takes the biscuit - or rather the wrecking ball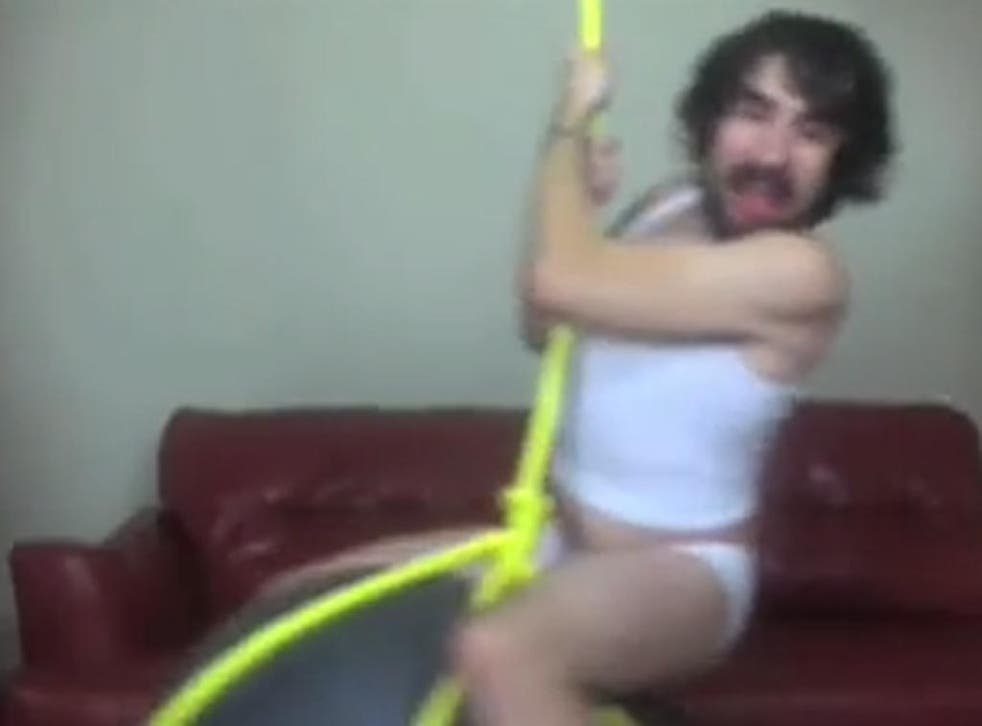 It's the gift that keeps on giving. One user on Chartroulette has made his own parody version of Miley Cyrus 'Wrecking Ball' video.
Steve Kardynal donned a white pair of Y-fronts and a vest for the spoof in which he mimed along to Cyrus' song while writhing on a homemade wrecking ball - at one point completely naked.
He filmed the parody on social video site Chatroulette, where users can talk to random people and switch to another stranger if the conversation dries up. The split screen shows Kardynal's antics on one side and the reaction of users who have stumbled across him on the other.
Users are initially bemused by Kardynal's performance before realising it is a spoof, some even start singing along while they watch him as he seductively licks a hammer and a dumbbell.
Chatroulette is notorious for its seedy nature and Kardynal does not disappoint when he rides his improvised wrecking ball without any clothes on, leaving one user looking horrified.
His video has gained over 26million views and counting since it was uploaded on YouTube a couple of days ago. The views are nearly as impressive as Cyrus own Vevo record for the original video, the single attracted 19.3million views in the space of 24 hours.
Kardynal is known for his Internet parodies, having lampooned Carly Rae Jepsen's hit 'Call Me Maybe' only last year while dressed in a bikini.
Register for free to continue reading
Registration is a free and easy way to support our truly independent journalism
By registering, you will also enjoy limited access to Premium articles, exclusive newsletters, commenting, and virtual events with our leading journalists
Already have an account? sign in
Register for free to continue reading
Registration is a free and easy way to support our truly independent journalism
By registering, you will also enjoy limited access to Premium articles, exclusive newsletters, commenting, and virtual events with our leading journalists
Already have an account? sign in
Join our new commenting forum
Join thought-provoking conversations, follow other Independent readers and see their replies