Vinyl sales in the UK hit 25-year high
The late David Bowie became the best-selling vinyl artist of 2016 after his death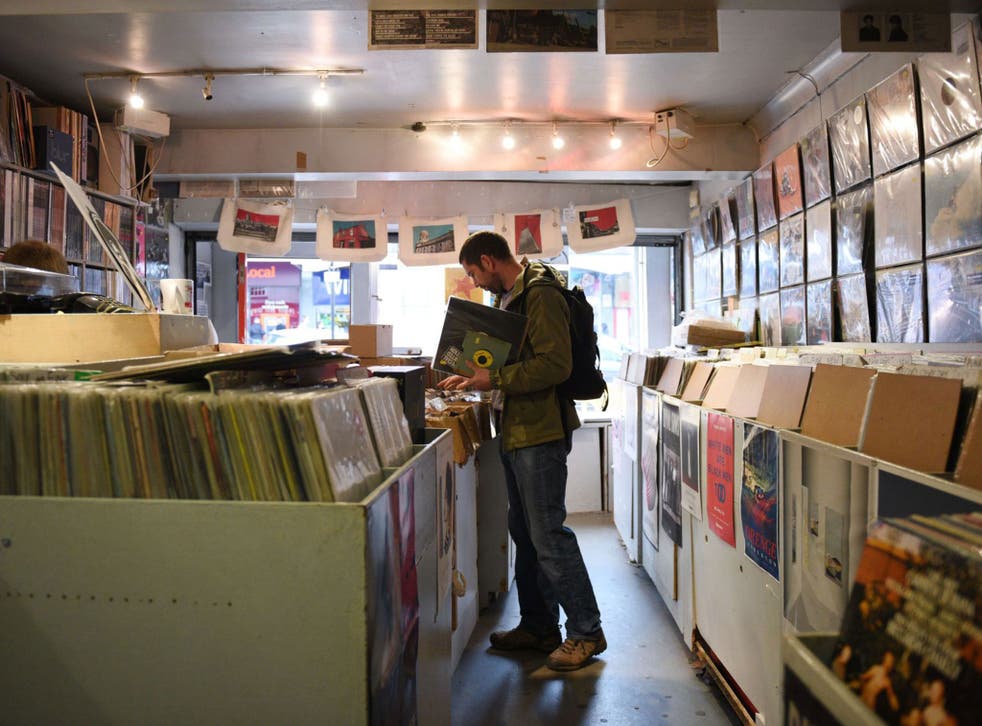 Vinyl sales have reached a 25-year high as consumers embrace physical music formats again.
According to the BPI more than 3.2 million LPs were sold in 2016 - 53 per cent on 2015 and the highest number since 1991, when Simply Red's Stars was the year's best-selling record.
David Bowie's death was a key driver in sales, along with the deaths of other global music stars.
Bowie became the best-selling vinyl artist of 2016 after his death, with five of his albums featuring posthumously in the top 30.
His Mercury Prize-shortlisted album Blackstar was the most popular selling album of the year, with The Rise and Fall of Ziggy Stardust, Hunky Dory, Nothing Has Changed and Changesonebowie also proving popular.
Meanwhile sales of CDs and digital downloads are plummeting: A total of 47.3 million CDs were purchased in 2016 - down 11.7 per cent - while download sales dropped by 29. 6 per cent, with just 17.1 million albums bought online.
The most popular artists of 2016 were Adele and Coldplay who outsold all of their competitors, despite not releasing any new material last year.
Streaming continues to lead the way, registering its first ever one billion stream week in December. A total of 44.9 billion audio streams took place over the year, up 67.5 per cent on 2015.
Streaming now accounts for 36.4 per cent of all music consumption.
Geoff Taylor, chief executive of BPI and the Brit Awards, told MusicWeek: "Growth in UK music consumption in 2016 was fuelled by the explosive rise in audio streaming, which has increased 500 per cent since 2013, and relative resilience from physical formats.
"Let by sales of David Bowie, demand for vinyl jumped to levels not seen since the start of the 90s, and fans also bought and collected music on CD that they are discovering and enjoying through streaming services in ever-larger numbers."
Overall the music market grew by 1.5 per cent over the course of 2016, the BPI reports, achieving an estimated retail value of £1 billion.
The top 10 vinyl albums of 2016 were:
1) David Bowie: Blackstar
2) Amy Winehouse: Back To Black
3) Various Artists: Guardians of the Galaxy Mix 1
4) Radiohead: A Moon Shaped Pool
5) Fleetwood Mac: Rumours
6) Stone Roses: Stone Roses
7) Bob Marley: Legend
8) The Beatles: Sgt Pepper's Lonely Hearts Club Band
9) Prince: Purple Rain
10) Nirvana: Nevermind
Join our new commenting forum
Join thought-provoking conversations, follow other Independent readers and see their replies