Yeezus! Has Kanye West's Messiah complex got out of hand? His new album title and an Instagram shot from Kim Kardashian suggest so...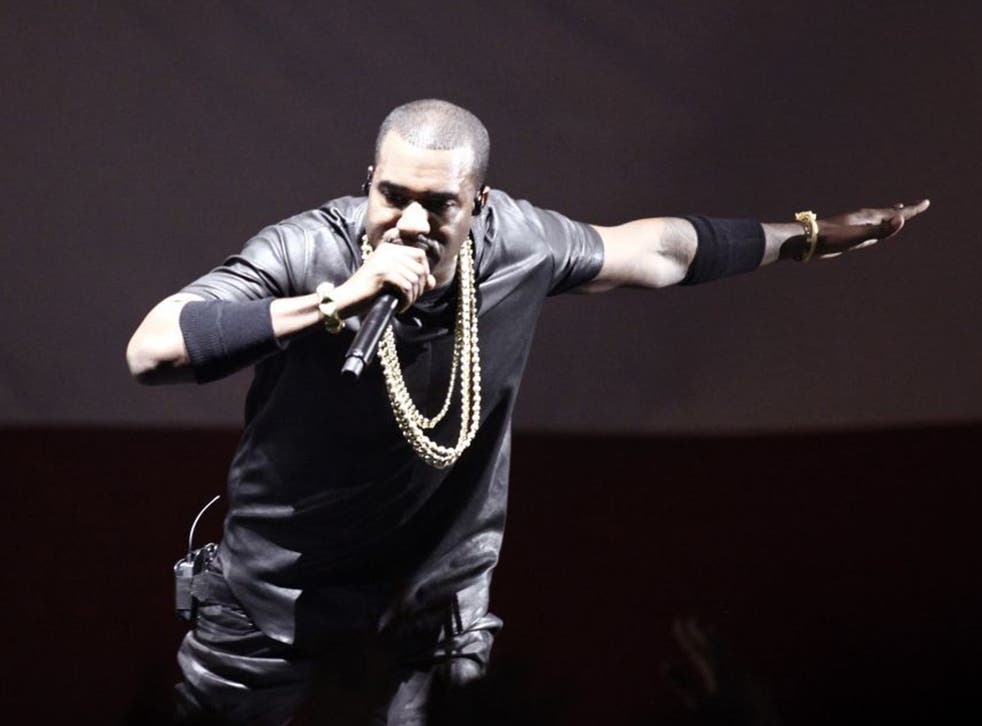 Anyone who believed Kanye West was suffering from a mild messiah complex may have new evidence to back up their claim.
The rapper has named his new album Yeezus, according to the hip-hop website Rap-Up.
An Instagram photo posted by Kim Kardashian, with whom West is expecting a child, appeared to corroborate the claim. It showed a CD cover with the label "Yeezus", also revealing its June 18 release date.
The album is the much-hyped follow-up to 2010's My Beautiful Dark Twisted Fantasy, which garnered rave reviews in the music press.
The word 'Yeezus' is likely to be a portmanteau of "Yeezy", the rapper's nickname, and "Jesus". The term is thought to have been coined by rapper Kid Cudi.
The title may demonstrate West's confidence in his new material, but it's not the first time he's used religion in his art. Seven years ago, he posed on the cover of Rolling Stone magazine wearing a crown of thorns.
The 35-year-old performed two of the new tracks on the album, New Slaves and Black Skinhead, on the American comedy show Saturday Night Live.
He reportedly played another track, called I Am A God, at the recent Met Gala in New York.
Among the collaborators rumoured to feature on the LP are Odd Future, Skrillex and Frank Ocean.
Daft Punk confirmed they had been working with the musician. Thomas Bangalter, one member of the French house duo, told Mixmag: "The music we worked on with Kanye was super primal and raw and super violent."
Register for free to continue reading
Registration is a free and easy way to support our truly independent journalism
By registering, you will also enjoy limited access to Premium articles, exclusive newsletters, commenting, and virtual events with our leading journalists
Already have an account? sign in
Register for free to continue reading
Registration is a free and easy way to support our truly independent journalism
By registering, you will also enjoy limited access to Premium articles, exclusive newsletters, commenting, and virtual events with our leading journalists
Already have an account? sign in
Join our new commenting forum
Join thought-provoking conversations, follow other Independent readers and see their replies