Young Thug has released 478 songs, not including features
He's 24.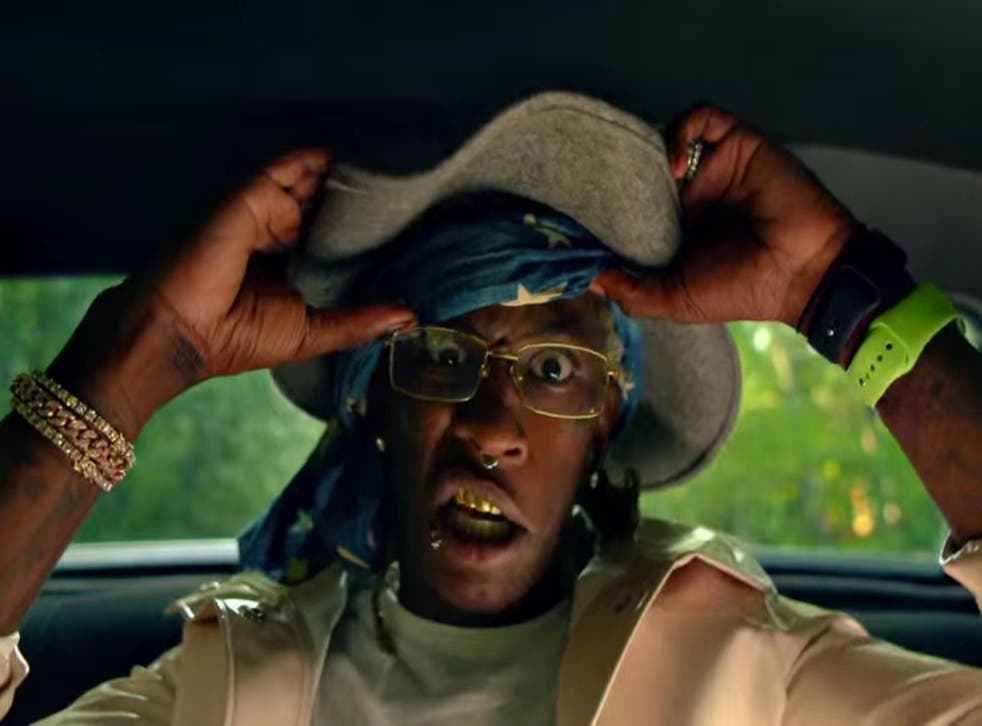 Young Thug's rapid-fire approach to releasing music is simultaneously impressive, bewildering, admirable and depressing.
While there are plenty of trappers who follow the time-honoured tradition of carefully crafting albums, only releasing one every couple of years, Thugger prefers to bombard listeners with new music seemingly every week.
A cynical way of describing his approach would be that he is creatively unmeticulous, a product of the avalanche of content generation who is devaluing his own music and music in general. A kind appraisal would be that he possesses an alchemic musical ability and is one of the most inspired and hard-working artists of his generation.
Whatever the case - he has a f*ck ton of songs.
KanyeToThe has been faithfully charting all his loose tracks and puts the number at 478, and that's not including hundreds more songs on which he features.
That's even more than the similarly prolific Future, who is thought to have 405.
The fact that I had to say 'thought to have' shows just how much these guys are putting out - amounting to a paradigm shift for rap and the music industry as a whole.
The line between mixtape and album has now become incredibly blurry, but the later appellation doesn't seem to interest Thugger (who I might add is only 24. 24! He's amassed all that music in about five years), who has 15 mixtapes to his name - including today's I'm Up - but only one studio album (Barter 6).
The sense that he's ramping up towards a major album to capitalise on the hype seems to be mostly fan-driven and, in a pretty ballsy move, it seems like he will more likely continue to release music his way; didn't like that song? Here's another.
Join our new commenting forum
Join thought-provoking conversations, follow other Independent readers and see their replies