Young Thug is changing his name to 'No, My Name Is Jeffrey'
'Please respect and utilise his name going forward because it's important,' his label boss said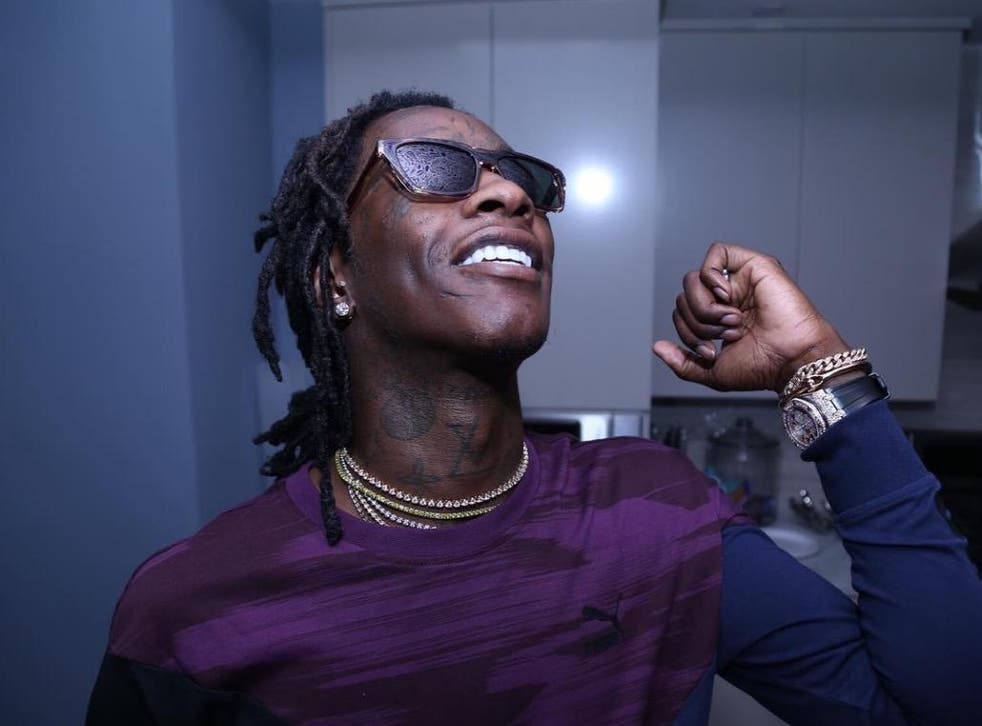 Rap game changer Young Thug is undergoing a "metamorphosis".
Known for an approach to identity rarely seen in hip-hop, Thugger is changing his name to No, My Name is Jeffery.
Born Jeffrey Lamar Williams, this could be a rejection of the Young Thug persona and a return to his roots, ahead of the titular mixtape, Jeffrey.
Lyon Cohen, CEO of Thug's label 300, told Rap Radar:
"The reality of the situation is Young Thug is not going to be "Young Thug" anymore. His new name is going to be "No My Name Is Jeffery". "No, My Name is Jeffery". That's his new name. And the reality is, when you see this commercial [for the mixtape], you're all going to understand what we do here at 300. Because it's powerful images of what makes someone Young Thug and what the evolution and how someone is Jeffery. It's a circular thing, it's important. "No, My Name is Jeffery" is on it's way."
Thuggery has been vocal about identity in the past, previously declaring "there is no such thing as gender".
Cohen asked fans and media to be respectful of his new name.
When the interviewer started to laugh, Cohen responded: "Please respect [the] segue, and utilise his name going forward because it's important."
Jeffrey is expected to be No, My Name is Jeffery's last mixtape before he releases the album Hy!£UN35.
Register for free to continue reading
Registration is a free and easy way to support our truly independent journalism
By registering, you will also enjoy limited access to Premium articles, exclusive newsletters, commenting, and virtual events with our leading journalists
Already have an account? sign in
Register for free to continue reading
Registration is a free and easy way to support our truly independent journalism
By registering, you will also enjoy limited access to Premium articles, exclusive newsletters, commenting, and virtual events with our leading journalists
Already have an account? sign in
Join our new commenting forum
Join thought-provoking conversations, follow other Independent readers and see their replies