No need for Noddy: 12 alternative songs for Christmas
Slade screeching, Macca ding-donging, Roy Wood wishing... the festive playlist is as predictable as it is tedious. So rejoice – for lo, Graeme Ross has a dozen alt-picks a truly cool Yule
Graeme Ross
Thursday 22 December 2016 16:24 Comments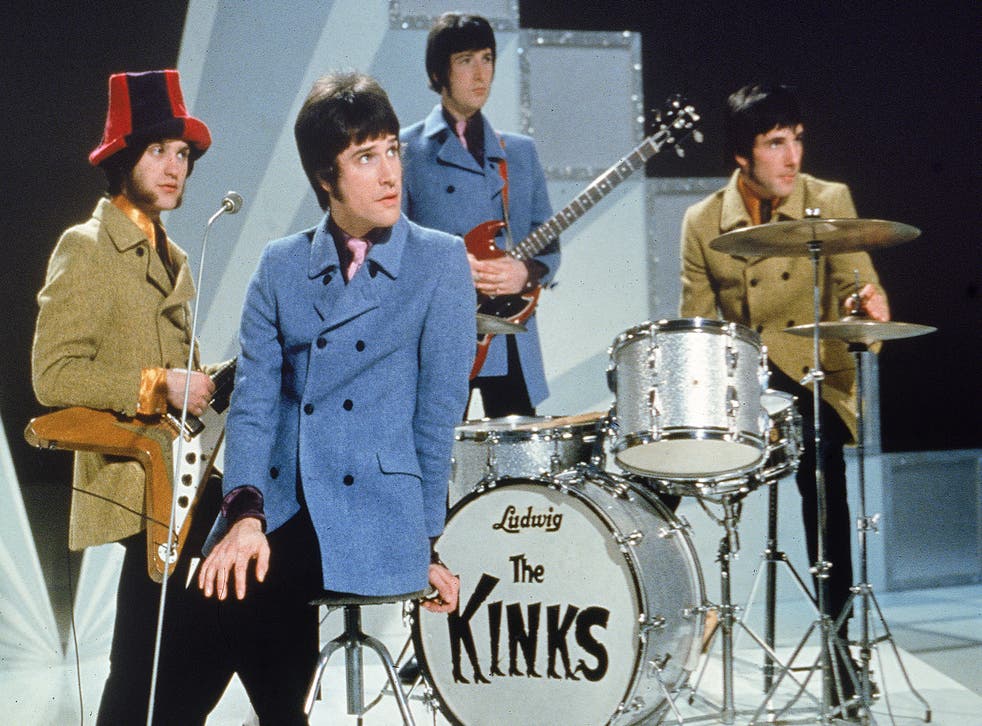 At this time of year it's nigh on impossible to avoid those Christmas staples so beloved of shopping malls and supermarkets. No, not mince pies or in-store Santas, but the ubiquitous Christmas songs – and you know the ones I mean. So, for those who stay at home or just don't turn the radio on at this time of year for fear of catching Slade or Wham or dare I say it, The Pogues for the millionth time, here is an alternative list of Christmas songs which for various reasons never seem to make it on to the Radio 2 playlist or get an airing at the office Christmas party.
12. Christmas in Chicago – Leon Russell (1972) It's only appropriate to pay tribute to the recently departed Santa-lookalike Russell with this languid bluesy bar-room number boasting a mean slide guitar, in which he blames Santa for luring his baby from him with a diamond ring.
11. Christmas is for Mugs – Graham Parker (1994) If anyone was tailor-made for an anti-Christmas song it has to be uber-cynic Parker, whose jaundiced eye leaves no Yuletide tradition unscathed as he laments how Christmas has become just one big giant rip-off, and threatens to set Santa alight if he dares come down his chimney.
10. Father Christmas – The Kinks (1977) Typically knowing Ray Davies satire about a department store Santa mugged by a group of impoverished kids who aren't interested in his toys, only his money. First and foremost a great rock song, but don't forget the message in the lyrics;
"Have yourself a merry merry Christmas
Have yourself a good time
But remember the kids who got nothin'
While you're drinkin' down your wine"
9. I Don't Believe in Christmas –The Sonics (1965) An irresistible slice of Sixties garage rock in which The Sonic's are so miffed that Santa didn't bring them anything last Christmas that they just had to write a song about it.
8. Christmas in Capetown – Randy Newman (1983) From the Trouble in Paradise album of the same year, with Newman adopting his familiar signature trope as the unlikable narrator, in this case a visceral racist fearing the imminent death of apartheid. The racist language alone ensures that one of Newman's most acerbic compositions is never likely to feature on Now That's What I Call Christmas compilations, and may well come as a shock to fans of Newman's cosy film scores.
7. Big Star – Jesus Christ (1978) Begins in classic Big Star power pop territory, all jangly guitars and stentorian drums, but then the lyrics kick in like a hymn from Sunday School days; "Angels from the realms of glory/ Stars shone bright above/ Royal David's City/ Was bathed in the light of love", as Alex Chilton chronicles the birth of Christ in a tone that suggests he's a bit cynical about the whole story. However, it's a song that can be enjoyed any time of the year regardless of your beliefs.
6. Star of Wonder – The Roches (1990) One minute and 50 seconds of aural beauty from the sainted trio of sisters. This a cappella wonder sits so seamlessly among traditional carols such as "Away in a Manger" and "The First Noel" on the sisters' Christmas album that it sounds and feels like a traditional Christmas carol itself. It was in fact written by Terre Roche and deserves to be so much better known, much like The Roches themselves.
5. A Snowflake Fell (And it Felt Like a Kiss) – Glasvegas (2008) A Spectorish wall of sound production and a beguiling, melancholy vocal from James Allan help make this icily beautiful song a huge emotional experience, and it's a record that deserves to be a Christmas standard for years to come.
4. That Was the Worst Christmas Ever! – Sufjan Stevens (2006) The prolific tunesmith released a five-disc box set of traditional and original Christmas songs in 2006, containing many gems including this ethereal beauty, all meandering banjo and breathy, hushed vocals, and it's the saddest song on this list. (A brother and sister have their Christmas gifts thrown in the fire by their father and the girl runs away.)
3. Remember Bethlehem – Jake Thackray (1967) A rare and wonderful single dating from 1967 from the lugubrious bard of English chanson, detailing Mary's journey to Bethlehem and the birth of Jesus. For those of a certain vintage, impossible to listen to without thinking of the great man's many television appearances that lit up a boring Saturday night.
2. I'll Be Killing You This Christmas – Loudon Wainwright lll (2014) "Santa's packing heat this Christmas" warns Wainwright in this anti-NRA song inspired by the Newtown school massacre in 2012. Behind the sleigh bells and a disarmingly quaint soft-shoe-shuffle beat lies Wainwright's trademark black humour, as his stark message brilliantly highlights the madness of America's arms laws in a song guaranteed to upset the pro-gun lobby.
1. Back Door Santa – Clarence Carter (1968) A naughty title, some salacious ho,ho hos, and near the knuckle lyrics ("I ain't like old Saint Nick/ He don't come but once a year") make for an X-rated "I Saw Mommy Kissing Santa Claus". This funky Southern Soul classic is unlikely to make any family Christmas playlists, but it did feature on the soundtrack of the movie version of Irvine Welsh's Filth, which says it all really.
Register for free to continue reading
Registration is a free and easy way to support our truly independent journalism
By registering, you will also enjoy limited access to Premium articles, exclusive newsletters, commenting, and virtual events with our leading journalists
Already have an account? sign in
Register for free to continue reading
Registration is a free and easy way to support our truly independent journalism
By registering, you will also enjoy limited access to Premium articles, exclusive newsletters, commenting, and virtual events with our leading journalists
Already have an account? sign in
Join our new commenting forum
Join thought-provoking conversations, follow other Independent readers and see their replies