Pink Floyd to release new album The Endless River this autumn with 'all unreleased material'
Album will include new recordings and re-masterings of unheard material from 1994 sessions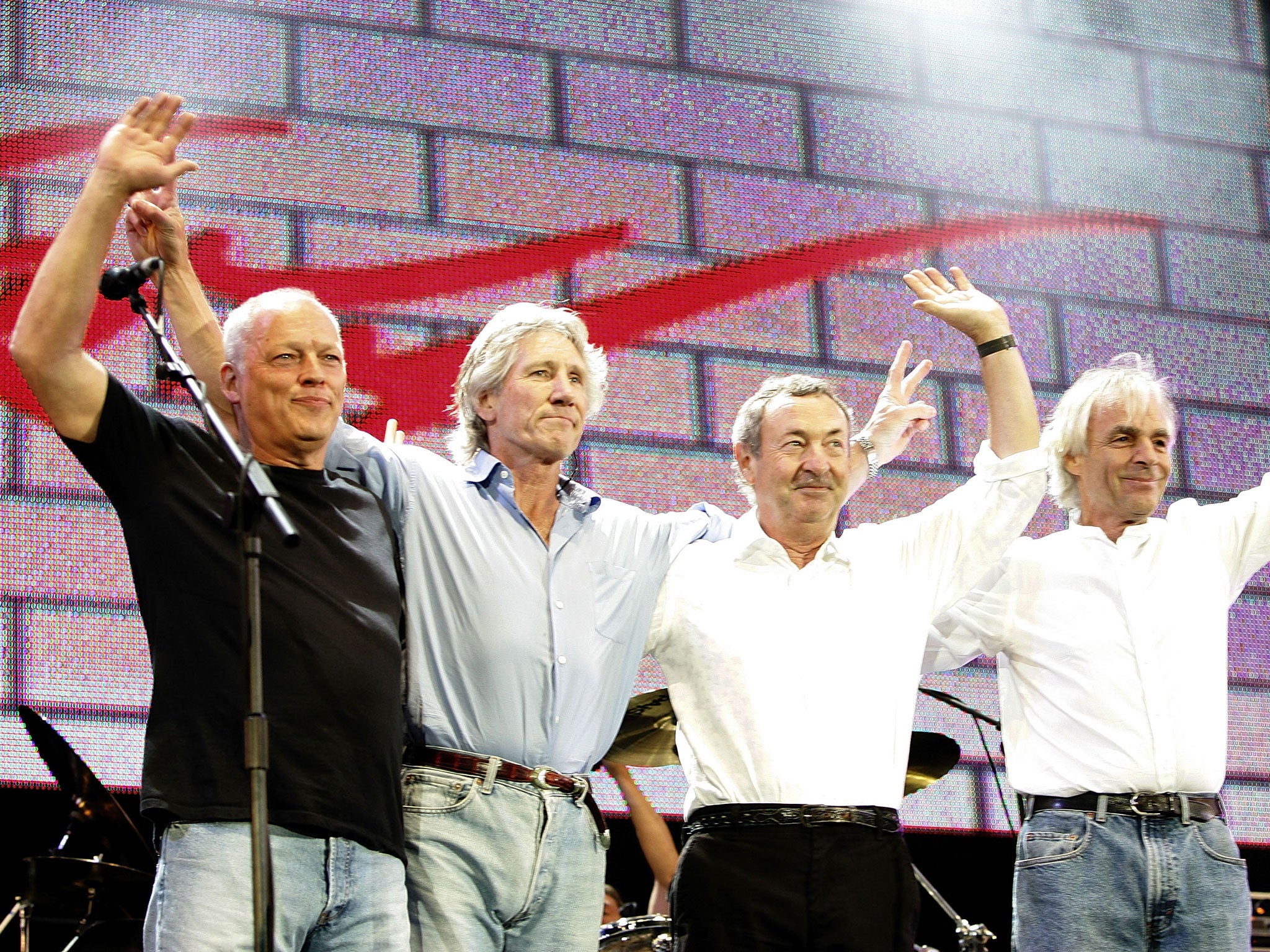 Pink Floyd are to release a new album in October called "The Endless River", featuring never before heard material recorded prior to the death of multi-instrumentalist Rick Wright.
The album will be based on work done in 1994 sessions for the band's last studio album "The Division Bell", and is a separate release to the 20th anniversary box set that went on sale on 30 June.
Plans for "The Endless River" were revealed on Twitter by Polly Samson, partner of Pink Floyd's David Gilmour.
Samson, an author and lyricist whose Twitter profile now includes a credit for "The Endless River" alongside "The Division Bell" and Gilmour's solo album "On an Island", wrote: "Btw Pink Floyd album out in October is called 'The Endless River'. Based on 1994 sessions is Rick Wright's swansong and very beautiful."
The news was confirmed on Facebook by the singer Durga McBroom-Hudson, who performed with the band throughout the 1980s and 90s.
She shared a picture from the recording sessions and wrote: "The recording did start during The Division Bell sessions (and yes, it was the side project originally titled 'The Big Spliff' that Nick Mason spoke about). Which is why there are Richard Wright tracks on it. But David and Nick have gone in and done a lot more since then.
Five brilliant bands who formed at university
Show all 5
"It was originally to be a completely instrumental recording, but I came in last December and sang on a few tracks. David then expanded on my backing vocals and has done a lead on at least one of them."
McBroom-Hudson confirmed that the album will contain "all unreleased songs", and the Sun on Sunday quoted a source "close to the project" as saying it will be "the closest we will ever come to a Pink Floyd comeback".
The newspaper reported that Roger Waters will not be involved in the new album, and a spokesperson for the band said it will not be accompanied by a live tour.
Join our commenting forum
Join thought-provoking conversations, follow other Independent readers and see their replies