The 20 greatest singles of 1979
From The Boomtown Rats to The Clash, Graeme Ross brings us the best singles that 1979 had to offer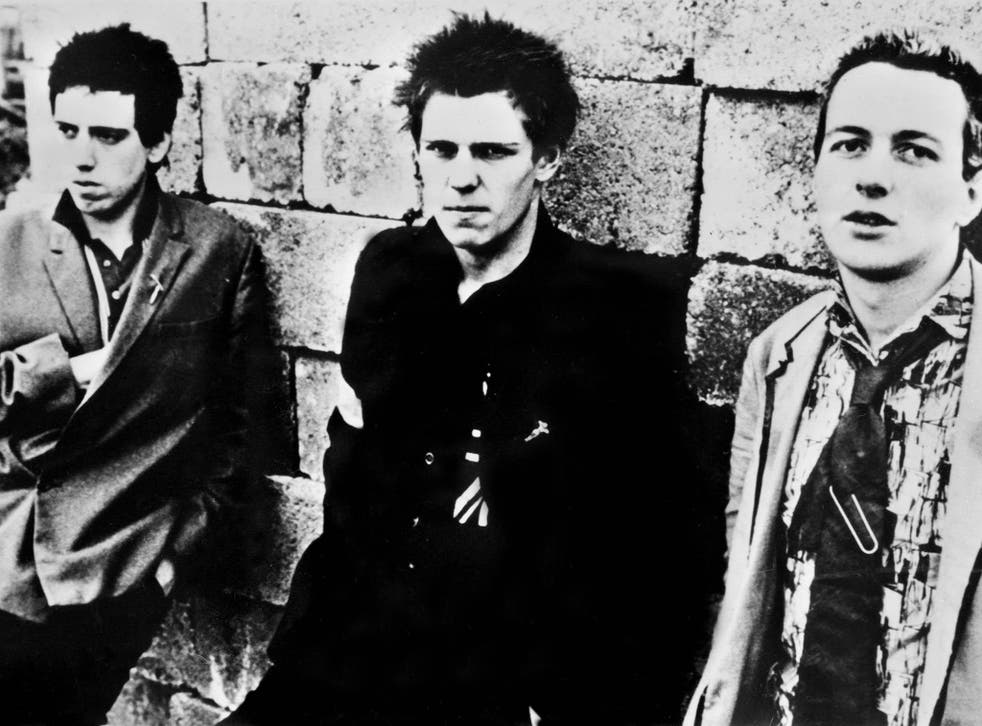 Forty years ago, the music industry was officially in recession but that didn't mean that the quality of the music itself had diminished. The late 1970s was a time of seismic change for popular music with punk's year zero of 1977 fuelling the rise of Independent record labels and the major record labels struggling to keep pace as punk evolved into new wave.
There was also the disco phenomenon, which had reached its peak in music's most schizophrenic year – 1978. In truth, 1979's singles charts didn't vary too much from the previous year. Despite the best efforts of disco haters such as Chicago disc jockey Steve Dahl, who blew up a crate of dance records in a "death of disco" stunt, the glitter ball sensation refused to go away, with some unlikely artists hitching a ride.
But, like the previous year, 1979 was all about the sheer diversity of the music on offer. And the singles charts offered ample evidence of that eclectic mix of styles, finding room for everyone from ska revivalists to rock dinosaurs, classic rock acts to post-punk pioneers as well as the original punk acts, while also offering a glimpse of the future with the first successful rap and synth pop records. It all made for a heady confection, one of the best years for the 45. This is my pick of the best.
20 The Boomtown Rats – I Don't Like Mondays
A hugely effective piano driven ballad inspired by the 1979 school shooting in San Diego when 16-year-old Brenda Spencer killed two adults and wounded eight children with the rifle her father had given her as a Christmas present. Her explanation: "I don't like Mondays. This livens up the day" struck a chord with Bob Geldof and he composed the lyrics based around what he felt was a senseless act committed for a senseless reason. The song chimed with UK listeners as well and spent four weeks at number one, although whether that was due to sympathy over the tragic events or an empathy with that Monday morning feeling we all face from time to time, is open to question. Spencer is eligible for parole in August
19 Nick Lowe – Cruel to Be Kind
A co-write with Ian Gomm that dated back to both men's time with seminal pub rockers Brinsley Schwatz was inspired by Harold Melvin & the Bluenote's "The Love I Lost". Lowe rerecorded the song for his excellent Labour of Lust album and it became an unexpected hit, reaching number 12 on both sides of the Atlantic. It shouldn't really have been a surprise. With his trademark sweet and sour wordplay, "Cruel to Be Kind" is one of a handful of late 1970s classics from the venerable Lowe, one of the key figures of the era for British music.
18 Thin Lizzy – Waiting for an Alibi
After their debut hit in 1972 with "Whiskey in the Jar", Thin Lizzy spent four long years during which they could barely get arrested. However, 1976's Jailbreak album and attendant single "The Boys Are Back in Town" launched them back into the limelight and kick started a run of some of the best rock singles of the second half of the seventies. That they should do it in the face of the punk onslaught is probably testament to their slightly edgy image. "Waiting for an Alibi" finds the band at their commercial and artistic peak, twin lead guitars to the fore and Phil Lynott demonstrating all of his lyrical dexterity and natural rock star charisma.
17 XTC – Making Plans For Nigel
A typically quirky slice of art-pop from XTC which damned British Gas with faint praise in Colin Moulding's autobiographical lyrics about parents mapping out a career for their offspring. British Gas was so chuffed to be name-checked in a top 20 hit that they wheeled out several employees called Nigel to rather reluctantly espouse the pleasures of working for the firm, but nevertheless, it's still a great record from England's answer to Talking Heads.
16 Joe Jackson – Is She Really Going Out With Him?
Classically trained Jackson came to prominence as part of the new-wave pack with this, his first single, even though it bombed when first released in 1978. It was rereleased when debut album Look Sharp took off, the title a canny nod to both the Damned's "New Rose" and the Shangri-Las' "Leader of the Pack". The song's perceptive and witty lyrics struck a chord with love-lorn males of a certain age who couldn't fathom how certain guys got certain girls and was a hit on both sides of the Atlantic, earning Jackson a Grammy nomination and kickstarting his varied and never less than interesting career.
15 Pink Floyd – Another Brick in the Wall (Part 2)
The Floyd's first UK single since 1967's "See Emily Play" enjoyed a five-week run at number one and made for a rather unlikely Christmas number one. No doubt, buyers were attracted by the chorus sung by pupils of Islington Green School and the disco beat, but the message of the song, protesting against those who misuse power, was decidedly unfestive. Great David Gilmour guitar solo though.
Enjoy unlimited access to 70 million ad-free songs and podcasts with Amazon Music Sign up now for a 30-day free trial
Sign up
14 The Pretenders – Brass in Pocket
Who would have guessed that spiky former NME scribe Chrissie Hynde possessed a voice of liquid gold and a natural songwriter's gifts for melody and a catchy hook? The Pretenders had already lit up the singles charts earlier in the year with "Kid" and "Stop Your Sobbing", but "Brass in Pocket" captured lightning in a bottle with Hynde's sassy and seductive vocal inverting rock's traditional male posturing with her dynamic band providing wonderfully assured backing. Released at the tail end of 1979, "Brass in Pocket" would eventually displace "Another Brick in the Wall" at the top of the charts in January the following year.
13 The Police – Message in a Bottle
It took the great British public a while to catch on to the Police. Early singles "Fall Out", "So Lonely" and "Roxanne" bombed and "Can't Stand Losing You" barely scraped into the top 50, despite this writer spending his hard-earned cash on it. However, in early 1979 "Roxanne" gained some success across the Atlantic and it was rereleased in the UK, reaching number 12, signalling the start of one of the great singles bands chart career. Pop-pickers finally recognised "Can't Stand Losing You'"s gallows humour charm and ushered it to number two, but this was the song that really made them, a breathless metaphor laden adrenaline rush and the first of five superb number ones.
12 Sugarhill Gang – Rapper's Delight
The first mainstream rap record was built on a sample of an equally influential record: Chic's "Good Times". It established the genre's basic tropes and brought hip hop out from the New York underground scene, paving the way for much of what was to come. Perhaps buoyed by its perceived novelty value, "Rapper's Delight" was surprisingly a bigger hit in the UK (No 3) than America, but the genie was out of the bottle.
11 Squeeze – Up the Junction
The point at which the great song-writing partnership of Glen Tilbrook and Chris Difford really hit their stride, a tragicomedy kitchen sink drama in three minutes. This timeless gem was Squeeze's second successive number two, following "Cool For Cats".
10 Michael Jackson – Don't Stop 'Til You Get Enough
One of the great artist/producer partnerships starts here with the lead-off track from Off the Wall, Jackson's first solo album with Quincy Jones after leaving Motown. This was the first song that Jackson had full creative control over, introducing his adult falsetto and signature vocal tics and the result was a gloriously funky floor filler which stormed the the charts, topping the Billboard Hot 100 and hitting number three in the UK, winning Jackson a Grammy in the process.
9 The Specials – Gangsters
Instant success for Jerry Dammers' fledgling 2-Tone label with its first release which fused punk energy with 1960s Ska (notably Prince Buster's "Al Capone") into a sound that was both retro and fresh. "Gangsters" reached number six in the charts, a terrific eponymous debut album followed and soon, Madness, the Beat and others joined the label that changed the musical and cultural landscape of the time.
8 Tubeway Army – Are 'Friends' Electric
Former punk Gary Numan discovered the synthesiser and in one fell swoop briefly displaced Bowie as pop music's most lovable alien. Drawing heavily on Bowie, Eno and Krautrock, Numan combined two different songs on an out of tune piano, added a repetitive but unforgettable riff and a flat monotone vocal, and somehow ended up at number one for four weeks with a record about robot prostitutes.
7 Blondie – Heart of Glass
"Heart of Glass" had been kicking around almost since Blondie were formed, but it's amazing what a drum machine and synthesiser can do. A canny fusion of new wave and Euro-disco from the previous year's Parallel Lines album sparked the Blondie juggernaut with the first of their five number ones, spending four weeks at the top, alienating their disco hating new wave peers in the process.
6 Elvis Costello – Oliver's Army
Not for the first time, Costello proved himself the master of the Trojan Horse pop song with the glorious melody, Abbaesque piano and catchy singalong quality of "Oliver's Army" allowing his views on major issues to infiltrate the nation's living rooms. In this case, Costello had British imperialism and the Irish troubles in his sights and was typically uncompromising with the language he used. The result was one of Costello's greatest songs and his biggest hit, spending three weeks at number two.
5 Chic – Good Times
Arguably the greatest disco record, endlessly sampled, hugely influential. The Chic hallmarks are all here: swirling strings, the much imitated bass line (listen to Queen's "Another One Bites the Dust"), chucking guitar, and lustrous production. If this record doesn't move you, check your pulse.
4 Gloria Gaynor – I Will Survive
Or is this the greatest disco record? Let's settle for the greatest disco record not involving Nile Rodgers and Bernard Edwards. It's certainly the ultimate disco anthem, the ultimate female empowerment anthem and the ultimate LGBT anthem. A number one on both sides of the Atlantic, amazingly, given its iconic status, the potential of "I Will Survive" wasn't originally recognised by Gaynor's record label Polydor, which stuck it on the B side of her 1978 single "Substitute". It wasn't until club DJs starting playing "I Will Survive" that Polydor twigged and flipped the record and the rest as they say, is history.
3 Joy Division – Transmission
The stand alone single recorded before, but released after debut album Unknown Pleasures, is one of the great post-punk anthems. A pulsating bass line drives "Transmission", Bernard Sumner's piercing guitar lodges itself in your brain despite the best efforts of Stephen Morris's pounding drums to knock it out again, and with Ian Curtis's haunting, doom-laden delivery comes the realisation that the chorus "Dance, dance, dance, dance, dance, to the radio" isn't a command or an exhortation, it's a warning.
2 The Jam – The Eton Rifles
As the year progressed, so did the Jam's growing impetus as they began to establish themselves as one of the great singles bands, with every release a keenly anticipated event. After "Strange Town" and "When You're Young", and just when you thought it couldn't get better, along came "The Eton Rifles", a devastating critique of the British class system and social inequality which Paul Weller was inspired to write after viewing footage of Eton pupils jeering a Right to Work March. "Eton Rifles" became the Jam's first top 10 single, reaching number three and Weller had never sounded so articulate, so passionate, so witty, as he took his place in the canon of great English songwriters.
1 The Clash – London Calling
"I wanted it to sound like it was coming through fog over the Thames", was how Joe Strummer described the anthemic title track from The Clash's seminal third album. And it was the fear of the Thames flooding London that fuelled Strummer's lyrics detailing a world hurtling towards the Apocalypse, ("The ice age is coming", "The wheat is growin' thin"). "London Calling" (the title references the BBC wartime World Service address) also reflects on the group's internal struggles and the end of the punk rock era that the Clash embodied as they evolved into a great rock 'n' roll band. A momentous record, once heard never forgotten, the greatest Clash song, and the greatest single of 1979.
Join our new commenting forum
Join thought-provoking conversations, follow other Independent readers and see their replies