Pussycat Dolls founder denies 'prostitution ring' allegations made by former band member Kaya
Robin Antin calls the allegations 'disgusting, ridiculous lies'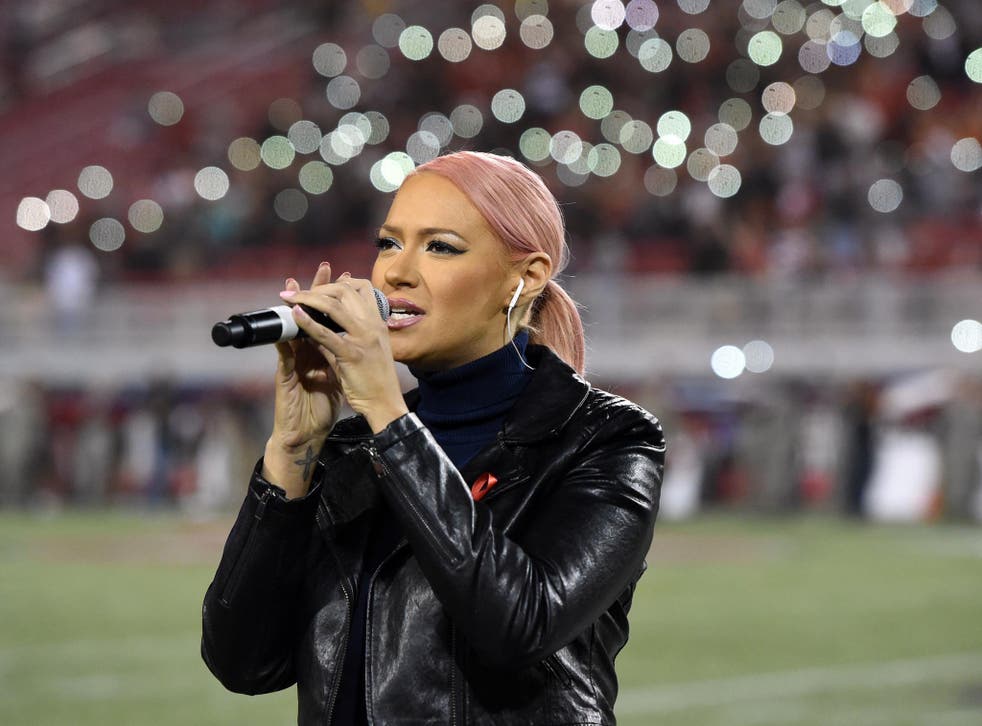 The founder of the Pussycat Dolls has denied allegations that the dance and music troupe was used as a "prostitution ring", after former band member Kaya Jones made a series of accusations on Twitter.
Jones, who was a member between 2003 to 2005, alleged that she was abused and given drugs, while others made money from the group's fame.
"My truth," she wrote. "I wasn't in a girl group. I was in a prostitution ring. Oh and we happened to sing and be famous. While everyone who owned us made the [money].
"How bad was it? People ask – bad enough that I walked away from my dreams, band mates and a $13m (£9.7m) record deal. We knew we were going to #1."
She added that she wanted the "den mother from hell" - a reference to the group's leader who she did not name - "to confess why another one of her girl group girls committed suicide?"
"Tell the public how you mentally broke us," she said. "To be part of the team you must be a team player. Meaning sleep with whoever they say. If you don't they have nothing on you to leverage.
"Yes I said leverage. Meaning after they turn you out of get you hooked on drugs they use it against you. Correct. Victimising the victim again."
She later tweeted: "Why don't we report it? Because we are all abused! I personally have been warned if I tell I will… you know end up dead or no more career."
The group's founder, choreographer Robin Antin, called the allegations "disgusting, ridiculous lies".
Enjoy unlimited access to 70 million ad-free songs and podcasts with Amazon Music Sign up now for a 30-day free trial
Sign up
The Pussycat Dolls began as a burlesque troupe in 1995, before they signed a record deal in 2003.
Jones left the group after two years, while the band continued for another five years before they disbanded in 2010.
Former Pussycat Doll Kimberly Wyatt shares her pregnancy news
Speaking to celebrity website, The Blast, Ms Antin claimed Jones was "clearly looking for her 15 minutes" and that she was never an official member of the group.
While Jones does not name who she is referring to as the "den mother" or the woman who committed suicide, Ms Antin appeared to link the comment to the death of Simone Battle, who killed herself in 2014.
Battle had been part of the pop group G.R.L., which Ms Antin also created. Ms Antin called Jones' comment "nasty" and said it scarred Ms Battle's family and fans.
The group's lawyer is preparing to contact Jones, the publication reports.
Register for free to continue reading
Registration is a free and easy way to support our truly independent journalism
By registering, you will also enjoy limited access to Premium articles, exclusive newsletters, commenting, and virtual events with our leading journalists
Already have an account? sign in