Album reviews: 5SOS, Bebe Rexha, Nine Inch Nails and more
Also: Kamasi Washington's 'Heaven and Earth', Binker & Moses, and Jack River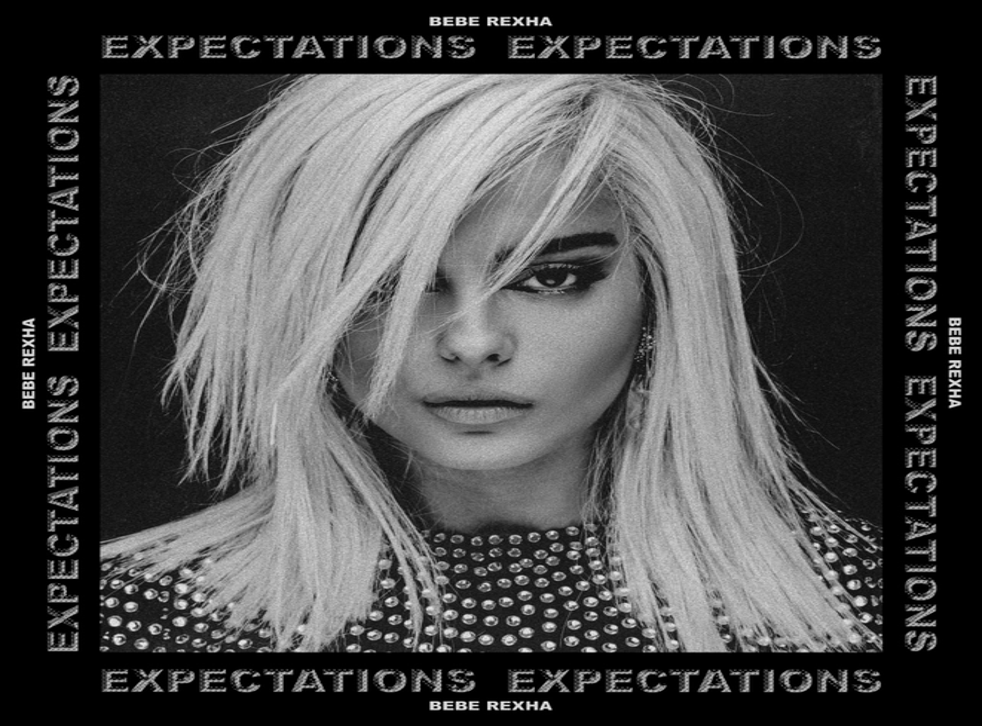 Bebe Rexha, Expectations
Download this: Ferrari, Knees, Shining Star, Grace
★★★★☆
Bebe Rexha's debut has been a long time coming for the pop underdog who not only helped to write Rihanna and Eminem's "The Monster" and penned tracks for David Guetta and Selena Gomez, but also put out a solid number of hits over the past three years including "I Can't Stop Drinking About You", "The Way I Are" and most recently a number one country collaboration with Florida Georgia Line. Expectations is a culmination of eight years of work in the music industry. It's been a long road for Rexha who first garnered attention in 2010 when Fall Out Boy's Pete Wentz asked her to sing for his side project Black Cards, in which she spent two years of her career.
With three substantial EPs out in the world, it's easy to forget Rexha hasn't released a record because she's essentially been a content goldmine. Rexha's debut album is full of flawed, self-deprecating and boundary-pushing pop offerings. She starts off strong with the stripped-down, cinematic pop opener "Ferrari" before centring on her shortcomings on "I'm A Mess".
Of course there are the brassy bops like "I Got You" and the hedonistic "Self Control", however Rexha gets experimental on "Shining Star": a salsa-tinged piece that tells the story of a bad girl falling in love. But when there's a hyperfocus on her vocals and production is kept to a minimum ("Grace" and "Pillow") she reveals a Gaga-esque song power. "I wish I could read your mind/Instead I have to read your eyes," she pleas on "Knees", desperately asking to be set free from a relationship.
While the record could have been a few songs shorter, Expectations is expansive in that it isn't one big radio hit after another, which proves Rexha is opting for longevity instead of manufactured pop. Ilana Kaplan
Jack River, Sugar Mountain
Download this: Ballroom, Fool's Gold, Constellation Ball, Fields
★★★★☆
The moniker "Jack River" sounds like a superhero you admired as a child or an imaginary best friend: that's no coincidence. The Australian singer – born Holly Rankin – has crafted an ode to youth with her debut album. It's something she reveals upfront if you're following the clues – "Sugar Mountain", after all, is Neil Young's nostalgic offering about innocence lost.
The 13-track record pays homage to Eighties pop nostalgia with Mazzy Star-like ballads and finds solidarity in the angst of Alanis Morissette and Nineties alt-pop. The record is full of cinematic dance-pop anthems such as "Fields" "Fault Line" and "Ballroom", so sprawling that they could have very well been part of John Hughes's end sequences.
There's a sense of catharsis weaved throughout River's music – something due in part to how integral songwriting became to her after her sister died in an accident while she was growing up. Sugar Mountain is an unapologetic celebration of the darkest and most buoyant parts of life.
Tracks like "Fool's Gold" and "So High" are full of gritty, shimmering melodies and bittersweet crescendos, while opener "Her Smile" and closer "In Infinity" are folky, psychedelic lullabies. "Take a picture as she falls to fly/We used to be so free," River sings wistfully of her youth on "Constellation Ball". Though, it's never clear if River is reliving her youth or recreating it, Sugar Mountain feels like a fantasy, and that's exactly what it's supposed to be. Ilana Kaplan
Nine Inch Nails, Bad Witch
Download this: God Break Down The Door, S*** Mirror, Over and Out
★★★☆☆
Bad Witch is the finale in Nine Inch Nails' trilogy of albums that began with 2016's Not The Actual Events and continuing with 2017's Add Violence. The third concept album from the mind of Trent Reznor is intended to be a fully immersive experience – something that will probably have NIN fans in sensory overload. Originally the six-track project was supposed to be an EP, but NIN decided that it could live as an album.
Enjoy unlimited access to 70 million ad-free songs and podcasts with Amazon Music Sign up now for a 30-day free trial
Sign up
At only 30 minutes long, Bad Witch is full of complexities that only a band like NIN can pull off. "New world, new times, mutation feels alright," Reznor sings frantically on opener "S*** Mirror". This dystopian theme continues through the spacey grooves of "God Break Down The Door", and NIN continue to illustrate a world that is doomed throughout their latest release.
Despite the industrial rock ethos of the record, NIN's instrumental pieces "Play The Goddamned Part" and "Over and Out" are standouts, highlighting the illuminating effects of the saxophone. If you're looking for connectivity between the tracks, it's difficult to find it through the array of hyperactive noise. However Reznor and writing partner Atticus Ross manage to create their own version of the Matrix. Ilana Kaplan
5 Seconds of Summer​, Youngblood
Download this: Want You Back, Youngblood, Moving Along, Valentine
★★★☆☆
For constantly touring boy bands it's virtually impossible to take a step back. It took 5 Seconds of Summer​ leaving the chaos of the road and standing still to decide what would happen next. At a time when 5SOS found themselves uncertain of the next step, they landed in Los Angeles working with a host of new collaborators, cultivating a lot of newfound inspiration. The result is Youngblood – a polished pop record that keeps the band's punk ethos close.
While the album's lead single "Want You Back" is quieter than expected, the title track rips perfectly in the way that only 5SOS can. "Lie To Me" could fool an audience into thinking it was crafted by Zayn Malik. The group move into a full-on pop direction that a lot of their pop-punk contemporaries like Fall Out Boy and Good Charlotte have taken on.
Coachella 2018: Festival goers and celebrities soak up the atmosphere

Show all 19
There's an Eighties cinematic pop nostalgia the guys play with on "Talk Fast". But on songs such as "Moving Along" and "Better Man" the band prove they still excel at making power pop. "Valentine", cowritten by Justin Tranter, is a standout as a moody anthem. However as the record sees the band maturing, it doesn't ignore the fact that they were coming back from breaking point as a band.
"A house that's full of everything we wanted/But it's an empty home/Empty home," they sing in the opening line of "More", addressing their tumult head-on. "Woke Up In Japan" also continues with this theme, taking aim at the darker side of fame. Fans will probably still enjoy the sounds of 5SOS even if there's a little less of an edge, but the grit the band had on their first two records is definitely missed. Ilana Kaplan
Binker & Moses, Alive in the East?
★★★★☆
Download this: How Fire Was Made, Mishkaku's Tale, Children of the Ultra Blacks, The Discovery of Human Flesh
Saxophonist Binker Golding and drummer Moses Boyd's duo debut, Dem Ones, won a Mobo for its uncompromising update of John Coltrane's roiling, symbiotic relationship with drummer Elvin Jones. Boyd has since quietly risen to stand alongside Shabaka Hutchings and Nubya Garcia as spokespeople for a mostly twentysomething UK generation who see no barrier between spiritual jazz and earthy grime.
This live album was recorded in one of the scene's HQs, northeast London's Total Refreshment Centre, with a similar generation-spanning lineup to the expansive, prog-jazz half of Binker & Moses' second album, Journey to the Mountain of Forever. UK free jazz giant Evan Parker, 74, therefore lends his volcanic circular-breathing technique to the aptly titled "How Fire Was Made", in which he and Golding reach a point of pressurised singularity which burns a mono black hole through the speakers.
Byron Wallen's trumpet and Tori Handsley's harp offer contrastingly sunny balm on "The River's Tale" and "Mishkaku's Tale" respectively. Boyd's polyrhythmic, press-rolling solo on "The Birth of Light" suggests a successor to Art Blakey may indeed come from Catford. Where Boyd's Exodus project (in which Golding also plays) admits more contemporary dance and electronic influences, this is the jazz hard stuff, searching for unscripted liberation in front of an audience newly opened to it, who roar them on. Necessarily a snapshot compared to Journey's Afro-futurist statement, its wild, communal fierceness makes it worthwhile. Nick Hasted
Kamasi Washington, Heaven and Earth
★★★★☆
Download this: Fists of Fury, Testify, The Psalmist, Show Us the Way, Will You Sing
The chain reaction from Kendrick Lamar's To Pimp A Butterfly was explosive enough to blow a hole in America's musical ghettos. Hip hop's newly anointed king's vast audience were introduced to crucial collaborators including LA's previously unknown jazz lynchpin, Kamasi Washington.
Washington seized the opportunity with his spiritual jazz triple album The Epic, an equally imposing, dashiki-clad image, and his West Coast Get Down musical commune, who tirelessly toured the world with him, converting every sort of festival audience to the transcendent highs of cosmic, spiritual music last popular in the early 1970s.
Heaven and Earth is a mere double album, but Washington's ambitions are undimmed. He again seeks to address America's divided, racist malaise with healing spirituality, and not a little restorative anger. In a decade of major black American LP statements to match the conscious soul and jazz golden age of 40 years ago, Washington is, along with D'Angelo, the artist most steeped in that era's rhythmically liquid language, and Heaven and Earth allows little let-up in slippery grooves and soulful uplift.
The first set here, "Earth", begins with the layered, mournful polemic "Fists of Fury". Martial strings, choral vocals and Washington's urgent, yearning sax solo support Patrice Quinn's declaration that: "We'll take our retribution, we will no longer ask for justice."
Second disc "Heaven" seeks to build that paradise on earth, and specifically in America's riven, unjust streets. Concluding tranche "The Psalmnist", the ecstatically choral "Show Us the Way" and gospel elegy "Will You Sing" try to take the listener over the river which has always divided black America from its promised land in scripture and song. The appetite for Washington's old-school jazz utopia is a miracle in itself, renewed here. Nick Hasted
Register for free to continue reading
Registration is a free and easy way to support our truly independent journalism
By registering, you will also enjoy limited access to Premium articles, exclusive newsletters, commenting, and virtual events with our leading journalists
Already have an account? sign in
Register for free to continue reading
Registration is a free and easy way to support our truly independent journalism
By registering, you will also enjoy limited access to Premium articles, exclusive newsletters, commenting, and virtual events with our leading journalists
Already have an account? sign in
Join our new commenting forum
Join thought-provoking conversations, follow other Independent readers and see their replies