Album reviews: 6ix9ine – DUMMY BOY, and The Carpenters with the Royal Philharmonic Orchestra
Controversial rapper 6ix9ine's debut DUMMY BOY is an insufferable 13-track farrago of anything from rock riffs to calypso drums, all pinned by 6ix9ine's obsessive use of the 'n' word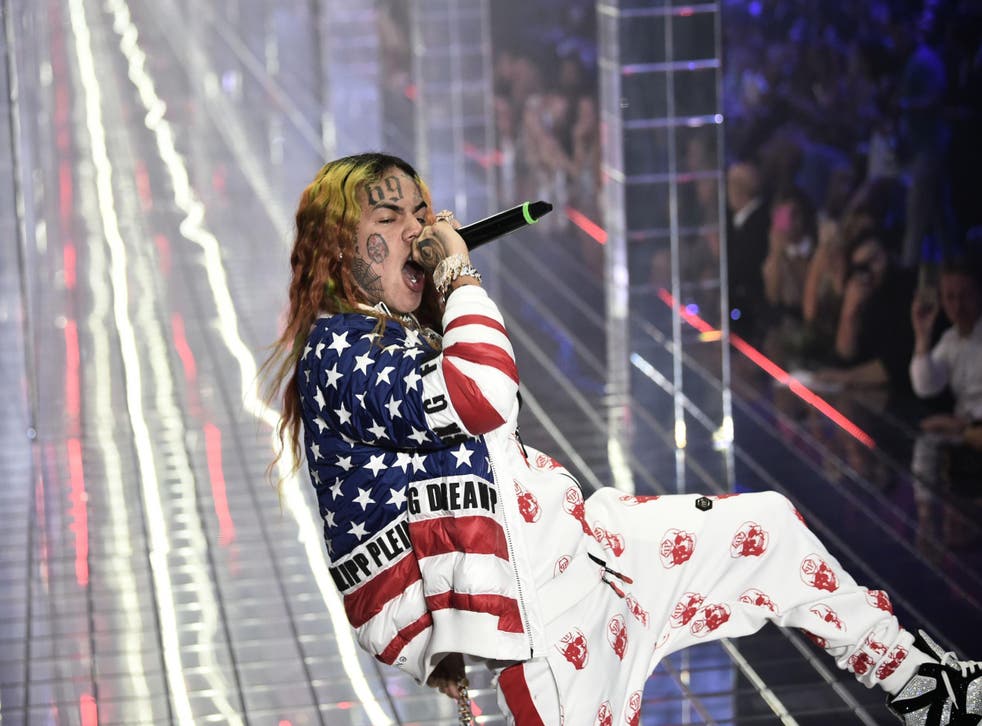 6ix9ine – DUMMY BOY
★☆☆☆☆
Just days before his debut album DUMMY BOY was set to be released, Tekashi 6ix9ine's speedy trajectory screeched to a halt.
The 22-year-old Brooklyn-born rapper born Daniel Hernandez was arrested on several charges related to his alleged affiliations with the notorious Nine Trey Gangsta Bloods gang. His probation from a sexual offence charge in 2015 was just lifted, according to the latest reports. He only really rose to prominence last year, after a meme of him sporting rainbow-coloured hair went viral.
DUMMY BOY is an insufferable 13-track farrago of anything from rock riffs to calypso drums, all pinned by 6ix9ine's obsessive use of the "n" word, along with every other negative trope found in the gangsta rap of the early Noughties.
"KIKA", which features Canadian rapper and producer Tory Lanez, makes a weak, desperate attempt to clear his name by addressing his apparent move away from a past life: "I do my own s**t, f*** all them n****s I used to roll with/I know you used to see me with n****s, but that's that old s**t." As a listener, you're all too aware that the song is a lie – he is very much still living the reality of that life, given that the record was leaked as he sat in a prison cell.
Twelve of the tracks enlist the help of a guest artist, most of whom only seem to be there so that 6ix9ine has another famous name on the credits. Puerto Rican rapper Anuel AA does most of the work on the insipid "BEBE", while Nicki Minaj and Kanye West contribute forgettable bars on the forgettable "MAMA".
DUMMY BOY is an album from a guy who used notoriety and controversy rather than talent to make himself famous. Avoid.
The Carpenters – The Carpenters With The Royal Philharmonic Orchestra
★★★★☆
The Carpenters join forces with the Royal Philharmonic Orchestra for the storied American duo's 15th album – the first since Richard Carpenter's 2001 project As Time Goes By – using the original vocals of his late sister, Karen, from some of their most iconic songs.
A version of their 1970 breakthrough hit "They Long to Be (Close to You)" feels wonderfully familiar, with an added depth thanks to the addition of more violins for the second and third verses. "Goodbye to Love" – the song that helped shift the perception of The Carpenters as squeaky clean American kids to a band critics felt were worth paying attention to – adds gentle flourishes of orchestration to heighten the emotion of Karen's performance. It would have been nice if they'd scrapped that first electric guitar solo, which reduces the poignancy of the opening, and instead let it build to the much better solo that closes the track.
Albums of the year 2018

Show all 40
There have been plenty of "reimagined" albums in 2018, which haven't always worked. Aretha Franklin, Elvis Presley, The Beach Boys and Roy Orbison have all had the RPO treatment, to varying effect. If I Can Dream captured the sweeping, cinematic romance of Presley's best work then enhanced it; A Brand New Me dumped a load of schmaltz on Franklin classics that were perfect as they were.
Fortunately, having Richard Carpenter on board conducting his own arrangements ensures the moments that shone because of their simplicity remain just so, while other sections benefit from a bigger strings section, or the wealth of legendary session musicians (Joe Osborn on bass, Hal Blaine on drums and Earle Dumler on oboe) contributing to the instrumentation. Meanwhile, Karen Carpenter's voice is as iconic as ever: lush and rich with a wonderful brightness about it. This new album is a wonderful tribute to her – and the band's – legacy.
Register for free to continue reading
Registration is a free and easy way to support our truly independent journalism
By registering, you will also enjoy limited access to Premium articles, exclusive newsletters, commenting, and virtual events with our leading journalists
Already have an account? sign in
Register for free to continue reading
Registration is a free and easy way to support our truly independent journalism
By registering, you will also enjoy limited access to Premium articles, exclusive newsletters, commenting, and virtual events with our leading journalists
Already have an account? sign in
Join our new commenting forum
Join thought-provoking conversations, follow other Independent readers and see their replies