AC/DC, Wembley Stadium, review: Unadulterated, unapologetic rock
Why mess with a formula that's delivered for over 40 years?
David Taylor
Monday 06 July 2015 10:29 Comments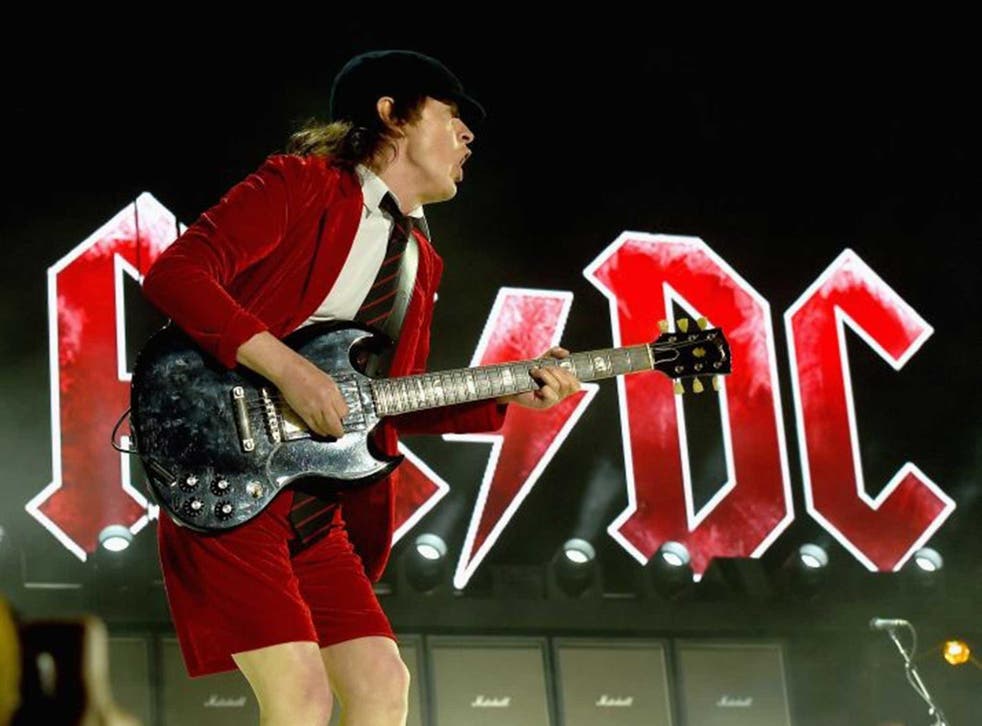 From the opening riff of "Rock or Bust" to the booming confetti cannons at the closing bars of "For those about to rock", AC/DC produce a breathtaking performance that outclasses every other band on tour today. This is pure, unadulterated, unapologetic rock. And 70,000 ecstatic fans lap up every power chord.
We're teased with an animated montage referencing the band's back catalogue on screens flanking the jaw dropping devil-horn crowned stage, and then a pyrotechnic blast heralds their arrival.
There are no backing singers, hidden guitarists or Gospel choirs here - just five blokes putting their all into a 20-song set which delivers exactly what the fans - who range from beanpole teens to 70-something grandads - want. But why mess with a formula that's delivered for over 40 years?
We have Angus in scarlet schoolboy uniform, gurning away as he lets rip through the band's back catalogue, reaching a peak with an extended solo section on "Let there be rock" on a raised platform.
Thunderous drums and pumping bass hold the whole thing together while Brian struts across the stage clad in his trademark cap, projecting the kind of vocals for which he must surely have made a pact with Satan. Down on the pitch a sea of fans jumps in unison, a mass of red flashing devil horns an extension of the light show.
The giant bell appears for "Hells bells" and even the Wembley arch gets lit up blood red as crowd favourite "Whole lotta Rosie" with its "Angus..." refrain is roared out. It's impossible not to get caught up in the moment.
Register for free to continue reading
Registration is a free and easy way to support our truly independent journalism
By registering, you will also enjoy limited access to Premium articles, exclusive newsletters, commenting, and virtual events with our leading journalists
Already have an account? sign in
Join our new commenting forum
Join thought-provoking conversations, follow other Independent readers and see their replies