Album: Margaret Leng Tan, She Herself Alone (Mode)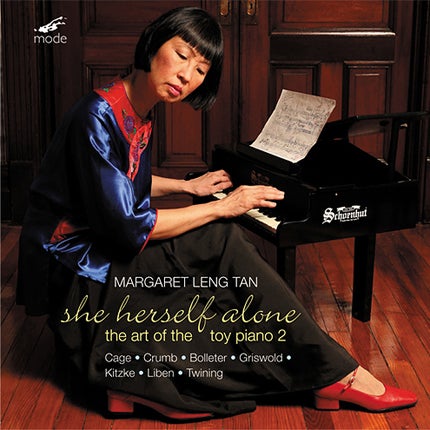 The Schoenhut is the Steinway of toy pianos and Tan is its Rubinstein, coaxing an immensity of feeling from a limited tonal range.
Subtitled "The Art of the Toy Piano 2", this follow-up to 1997's first outing begins with the celebrated "Suite for Toy Piano" by Tan's friend John Cage, and includes an arrangement of Cage's "Dream" plus pieces by George Crumb, Eric Griswold, Toby Twining and others, augmenting both Schoenhut and Steinway with other toys, percussion and voice. Warning: contains plinky-plonk.
Join our commenting forum
Join thought-provoking conversations, follow other Independent readers and see their replies