Album: Ray Davies, See My Friends (Universal)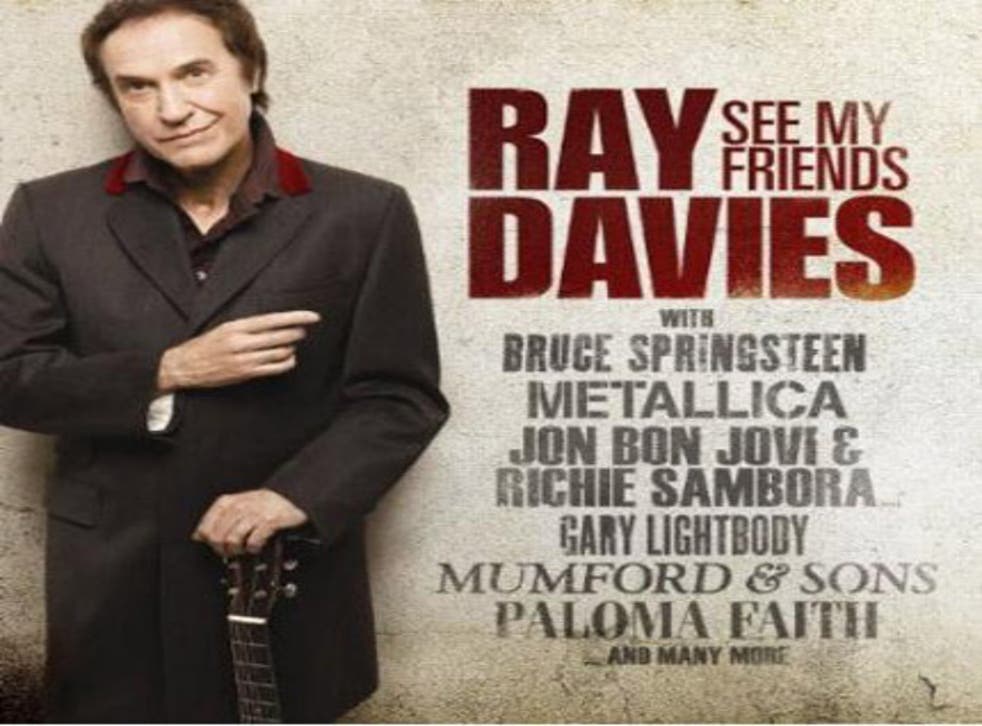 For Davies, it's a chance to squeeze back into the songs that made his name – as any man of 66 might wish to revisit an old pair of jeans.
For his guests, it's a chance to try those songs on for size and see how they fit. For the listener? It's a mixed bag, of course: Davies' presence mostly either overshadowing or interrupting the collaborative efforts of Springsteen, Bon Jovi, Mumford et al. Jackson Browne's "Waterloo Sunset" is a high point, the Amy MacDonald duet a low one. Bottom line? Time to buy a new pair of jeans.
Register for free to continue reading
Registration is a free and easy way to support our truly independent journalism
By registering, you will also enjoy limited access to Premium articles, exclusive newsletters, commenting, and virtual events with our leading journalists
Already have an account? sign in
Register for free to continue reading
Registration is a free and easy way to support our truly independent journalism
By registering, you will also enjoy limited access to Premium articles, exclusive newsletters, commenting, and virtual events with our leading journalists
Already have an account? sign in
Join our new commenting forum
Join thought-provoking conversations, follow other Independent readers and see their replies