Album review: Haim, Days Are Gone (Polydor)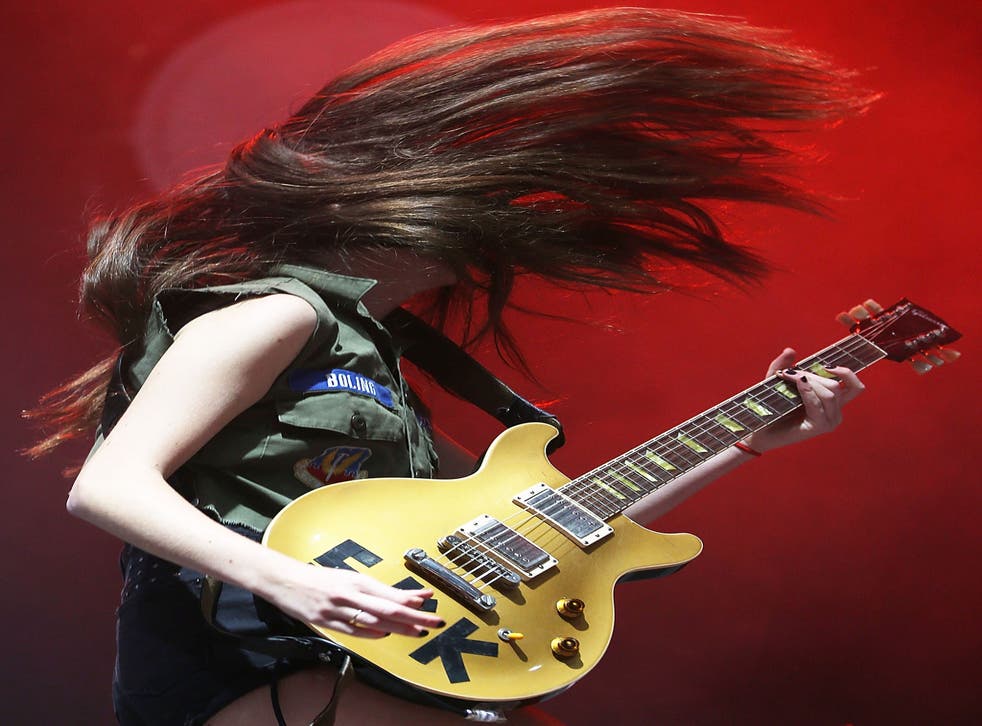 After a year of generating enough buzz to suggest a reversal in the decline of the world's bees, LA's three sisters Haim are now familiar enough to seem like two bands.
One is Haim in person, cracking-wise interviewees whose live form has involved stage-diving, thrillingly rock-ist covers of Fleetwood Mac's "Oh Well" and, from resident wild card Este, the wickedest "bass-face" since Derek Smalls. The other is the studio Haim, whose tight fist of West Coast melodies, burnished 1980s pop and R'n'B polish packs a direct punch that could, still, benefit from more of the other Haim's personality.
Granted, Haim whip up yesterday's cheese into today's hipster catnip with more panache than most MTV-era revivalists. After "Falling" arrives on a synthetic echo of Ultravox's "Vienna", overhauled fragments of Berlin's "Take My Breath Away" ("Don't Save Me"), Billy Ocean's "When the Going Gets Tough" (country-pop bouncer "The Wire") and Tango in the Night-era Fleetwood Mac ("Forever") breeze by in bright flurries of snappy snare, sun-bronzed harmonies, soulful vocals (sister Danielle) and bubbly bass-lines: Este's war-face on, no doubt.
The package is seductive, brimful of hooks – and, with Haim's wit softened into songs of romantic anomie, so slick it slips down like ice-cream eventually. While newer tracks "My Song 5" and "Let Me Go" snag by throwing surprisingly moody shapes, Martika-esque closer "Running if You Call My Name" sounds like something smoothed for A-list romcom duties.
Days Are Gone cannily equips Haim for that kind of fame, but less familiar routes might be the making of them.
Register for free to continue reading
Registration is a free and easy way to support our truly independent journalism
By registering, you will also enjoy limited access to Premium articles, exclusive newsletters, commenting, and virtual events with our leading journalists
Already have an account? sign in
Register for free to continue reading
Registration is a free and easy way to support our truly independent journalism
By registering, you will also enjoy limited access to Premium articles, exclusive newsletters, commenting, and virtual events with our leading journalists
Already have an account? sign in
Join our new commenting forum
Join thought-provoking conversations, follow other Independent readers and see their replies