Album reviews: Benjamin Clementine - I Tell A Fly, Foo Fighters - Concrete And Gold, Yusuf/Cat Stevens - The Laughing Apple
Also: Dr John - The Atco Albums Collection, Willie Watson - Folksinger Vol. 2, The Doors - Singles Box, Eamon - Golden Rail Motel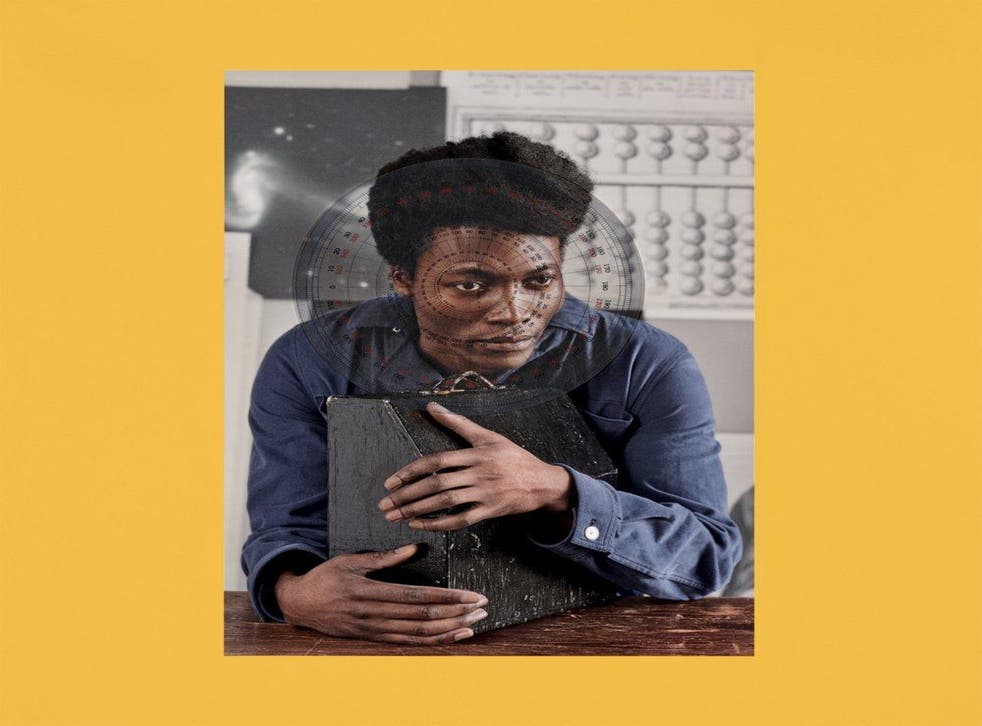 Benjamin Clementine, I Tell A Fly
★★★★☆
Download: God Save The Jungle; Better Sorry Than A Safe; Phantom Of Aleppoville; Paris Cor Blimey; One Awkward Fish
On his previous EPs and debut album At Least For Now, Benjamin Clementine dealt unflinchingly with what had brought him to that point, while resolutely asserting the primacy of self-determination over circumstance. On I Tell A Fly, he shifts his gaze outwards, finding his own peripatetic progress mirrored in the plight of refugees and drifters seeking their own futures in an unstable, shifting world.
It was triggered, he explains, when the phrase "an alien of extraordinary abilities" was used during the process of securing his American visa. The term led him to muse upon the status of aliens, how their lives are constantly suspended between fear and hope – vital for replenishing a moribund culture, though often regarded as infecting rather than refreshing it. Accordingly, these songs about wanderlust – whether in refugee flight or restless curiosity – adopt the unstable nature of their subject, built around the conflicts between order and confusion, cruelty and compassion, safety and aspiration, which attend that status.
But what's particularly impressive is that it's not a theme addressed simply in the lyrics, but evoked by a constantly shifting, discomfiting musical backdrop, in which polite piano and harpsichord motifs are disrupted by jarring bursts of throbbing, whining synthesiser and layers of Clementine's own bizarrely operatic background vocal keening and muttering. At times, it's like being caught in a crowd, swept along in a direction you didn't anticipate. In "By The Ports Of Europe", the result is a kind of berserk Brel chanson bruised with classical pretensions; elsewhere, the songs swing manically between lovely, Debussyan rippling piano, bustling jazz drums and bass, and grating discords flung into straitlaced musical forms – including, in the refugee song "God Save The Jungle", a perversion of the UK national anthem. Indeed, the music's evocation of the wanderer's struggles effectively frees Clementine from simple narrative statement and opinion, enabling him to explore more oblique lyrical strategies, from the impermeable references to acquaintances like "one Turkish boy from Camberwell" and the "Paris friend [who] had a little pen", to the evocative assertion in "Better Sorry Than A Safe" that "behind each lion awaits a lazy dragonfly".
In this respect, the album reaches its puzzling apogee in the six-minute opus "Phantom Of Aleppoville", surely the strangest single of the year by a Cornish mile. Featuring Clementine's eerie high-register babbling and murmured intimacies behind a piano etude, it beseeches one "Billy the bully" to come out of hiding and accept the singer's forgiveness – the lancing of a presumably childhood trauma that leads the singer to the typically bathetic observation that "for me, the difference between love and hate is the same difference between risotto and rice pudding": a serio-comic insight reflecting our shared malleability of mood and manner.
With its classical and avant-garde stylings and Clementine's sometimes queasily operatic delivery, I Tell A Fly won't be to everyone's taste – which in this era of increasing conformity may be its most valuable asset. And as he ends the album exhorting dreamers to stay strong against the barbarians, it's hard not to cheer this most singular and self-possessed of pop artists, one who positively exults in his uniqueness. "Bon voyage, don't know where I'm going!" Now that's the spirit.
Foo Fighters, Concrete And Gold
★★★☆☆
Download: Run; Arrows; Sunday Rain
For this latest album, Foo Fighters rang the changes by drafting in pop producer Greg Kurstin, heretofore probably best known for his work with Adele, Sia, Ellie Goulding, Kelly Clarkson and Lily Allen. It's not a natural fit, and one suspects the stridency and bluster conceals a lack of purpose, rescued from terminal mediocrity only by the sheer determination of the galloping buzzsaw guitar riffs and bulldozer drums of tracks like "Run" and "Arrows".
More worryingly, when they stray from their core heavy rock duties, there's an Oasis-like magpie quality to the songs, be it the way that the acoustic harmony-pop of "Happy Ever After (Zero Hour)" recalls Sixties pop trifle "Sitting On A Fence", or the way Dave Grohl's Lennon-esque inflection on "Sunday Rain" is winkingly set within guitar and dynamics echoing Abbey Road's "I Want You (She's So Heavy)". And ending the album with a torpid title-track imbued with the doggedness of Dark Side Of The Moon's "Eclipse" doesn't seem like a fruitful way forward, to put it mildly.
Yusuf/Cat Stevens, The Laughing Apple
★★☆☆☆
Download: You Can Do (Whatever)!; Don't Blame Them
It's not just the equivocal artist name that suggests Yusuf has finally reached a rapprochement with his former, pre-converted self. The Laughing Apple also represents the return of producer Paul Samwell-Smith and guitarist sidekick Alun Davies, both crucial contributors to Stevens's greatest successes. Which is fine, except that most of the album's tracks also date from an earlier era, four of them retreads of songs originally recorded for his 1967 flop album New Masters. Sadly, they haven't matured well: "Northern Wind" and "Blackness Of The Night" are inchoate evocations of drifting solitude, while the title track and another unreleased early work, "Mary And The Little Lamb", are less well-wrought examples of his fairytale parables.
Enjoy unlimited access to 70 million ad-free songs and podcasts with Amazon Music Sign up now for a 30-day free trial
Sign up
The best of the older material is "You Can Do (Whatever)!", originally written for cult movie Harold and Maude, in which possibility is wisely tempered with responsibility; while the most impressive new song is "Don't Blame Them", a similarly sage admonition to "wait, understand the world you hate, and anger will abate".
Dr John, The Atco Albums Collection
★★★★★
Download: Gris-Gris Gumbo Ya Ya; I Walk On Guilded Splinters; Stack-A-Lee; Tipitina; Right Place Wrong Time; Such A Night; What Goes Around (Comes Around); (Everybody Wanna Get Rich) Rite Away
Quite how New Orleans R&B stalwart Mac Rebennack lucked into his career as Dr John is one of pop's more baffling success stories, but there was clearly something about the humid voodoo grooves of his Gris-Gris debut that struck a cosmic chord with the prevailing hippy zeitgeist in 1968, rescuing him from a future as session player on other artists' duller records. Much of that album's mood was the work of producer/arranger Harold Battiste, and it would be another local legend, Allen Toussaint, who would restore Dr John's commercial reputation with In The Right Place and Desitively Bonnaroo, two albums on which the slinky, sinous funk rhythms of The Meters brought the best out of the Doctor. In between came Dr John's Gumbo, an anthology of hometown New Orleans R&B classics which not only restored the shine to standards like "Iko Iko" and "Stack-A-Lee", but also established him as a virtuoso inheritor of the city's distinctive piano style: like this 7CD set, it's top-notch educational entertainment.
Willie Watson, Folksinger Vol 2
★★★★☆
Download: Samson And Delilah; Gallows Pole; On The Road Again; Leavin' Blues
For former Old Crow Medicine Show singer Willie Watson, the old country-blues songs covered on this second solo outing aren't museum pieces, but seethe with a timeless spirit that speaks to all ages. Describing how "When My Baby Left Me" reminds him of his solitude, he says it "shoots straight to my soul and there we commiserate. The blues sure are a selfish thing." That's confirmed time and again on this David Rawlings-produced album, with the "high lonesome" quality of Watson's voice nicely offset on "Samson And Delilah" by The Fairfield Four's rhythmic vocal beats, and his clawhammer banjo picking lending punchy urgency to the Garden Of Eden tale "Dry Bones". The Leadbelly lament "Leavin' Blues" draws the most piercing emotion from him, including an awed "Whew!" following the line about seeing his coffin coming; but the most haunting piece is a version of "Gallows Pole" to which harmonica and woodwind quartet bring rustic immediacy and ethereal depth, respectively. A masterclass in modernist antiquity.
The Doors, Singles Box
★★★★☆
Download: Break On Through; The Crystal Ship; Love Me Two Times; The Unknown Soldier; Hello, I Love You; Roadhouse Blues; Riders On The Storm
Few bands walked the line between crazy and commercial quite as nimbly as The Doors, who stubbornly persisted in dragging art and outrage into the pop mainstream. And as this limited-edition box of their 20 American singles illustrates, few labels were as ill-equipped to control their vertiginous ascent as folk-music specialist Elektra. This allowed some extraordinary, incendiary pieces to sneak under the radar, like the extended sex/war metaphor "The Unknown Soldier" and the eerie, erotically charged vista of "Riders On the Storm". But Elektra routinely overlooked some of their most commercially potent material – burying the atavistic boogie of "Roadhouse Blues" on a B-side, and ignoring the strutting funk of "Peace Frog" and rollicking freeway roll of "LA Woman" altogether – while ransacking almost all of the bland, underpowered The Soft Parade in feverish pursuit of a hit. A discreet veil should be drawn over the post-Morrison singles, though the posthumous pairing of a live "Roadhouse Blues" with Albinoni's "Adagio" stays true to The Doors' quixotic attitude.
Eamon, Golden Rail Motel
★★★★☆
Download: Before I Die; Be My Girl; I Got Soul; You And Only You
Following the global success of his debut single "Fuck It (I Don't Want You Back)", young Eamon Doyle plummeted into a familiar spiral of drug abuse and business naivete, from which he emerges, 13 years on, suitably chastened and, judging by Golden Rail Motel, perfectly placed to slot into the retro-soul ranks alongside Raphael Saadiq and Leon Bridges. The punchy funk arrangements and Dap-Tone-style horns bring descriptive colour and bounce to tracks like "Before I Die" and "Lock Me Down". But it's Eamon's vocals that are most impressive, scorched as they are by over a decade's hard-won experience: his heartfelt demand "before I die, show me some love" is delivered in a soul howl that cuts straight to the quick, while his inflections on the exultant "Be My Girl" embody a distinctly Womack-esque character. And that experience lends a raw immediacy to mea culpa cuts like "Mama Don't Cry" and "I Got Soul", where he admits "I ain't got a fancy car I owns, 'cos I done put millions up my nose".
Register for free to continue reading
Registration is a free and easy way to support our truly independent journalism
By registering, you will also enjoy limited access to Premium articles, exclusive newsletters, commenting, and virtual events with our leading journalists
Already have an account? sign in
Register for free to continue reading
Registration is a free and easy way to support our truly independent journalism
By registering, you will also enjoy limited access to Premium articles, exclusive newsletters, commenting, and virtual events with our leading journalists
Already have an account? sign in
Join our new commenting forum
Join thought-provoking conversations, follow other Independent readers and see their replies