Album reviews: Bombay Bicycle Club, Broken Bells, Suzanne Vega, Breton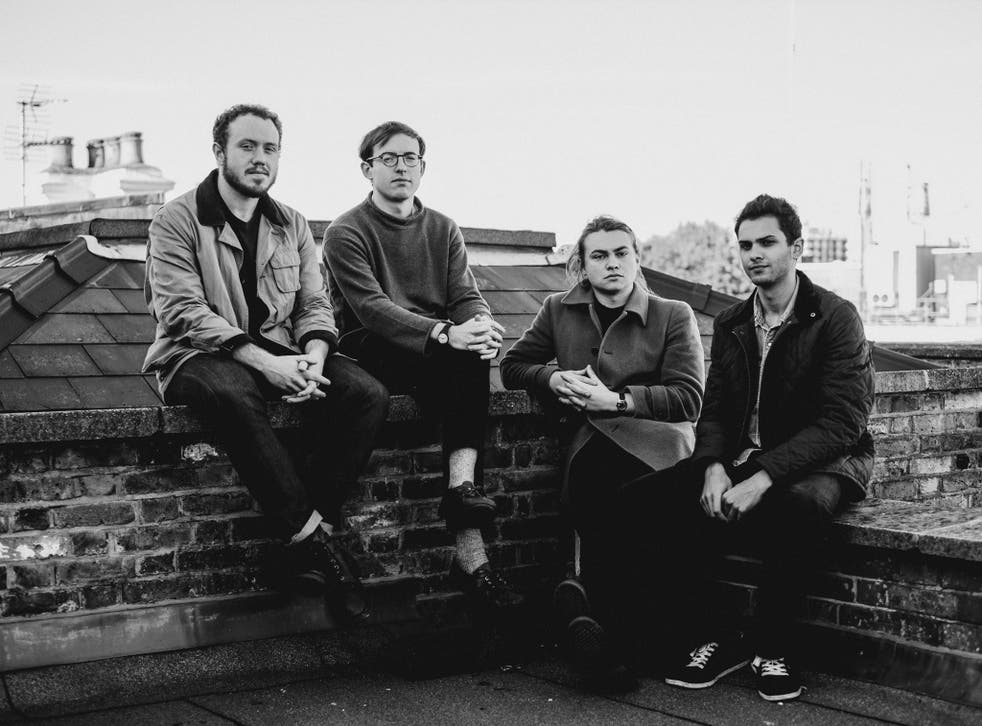 Bombay Bicycle Club "So Long, See You" (Tomorrow Island)
The argument that great bands often only have one or two core ideas, honed obsessively, comes to mind when listening to Bombay Bicycle Club's fourth album. After their indie-rock debut, folksy second, and persuasive art-rock third, the Crouch End four's expansive latest album bursts with ideas gleaned from mainman Jack Steadman's global travels. A band with ideas? That's a welcome prospect at a time when most young guitar bands have none, but So Long's strenuously busy patchwork leaves you wondering how something so superficially impressive ends up making so little impact.
The answer lies in the way the Bicycle Clubbers rarely deliver these gap-year reports with decisive force enough to thrill, or dwell on an idea for long enough to fulfil its promise. With knotty riffs, psychedelic synths, martial drums and jubilant chorales jostling for focus, the first two tracks fail to lodge in the memory. When things improve with the Bollywood-sampling prog-funk of "Feel" and broken beats of "Carry Me", you want to say there's never a dull moment.
But the stress on scale over distinction in "Whenever, Wherever" provides a workable modern definition of dull: another band who uphold early Arcade Fire as arena-targeted alt-rock's gold standard.
The buoyant "Luna" lifts the weight with a purposeful melody, but it's a loop that leaves the more lasting impression. When the album climax feeds back into its opener, it's hard to shake the sense that Bombay Bicycle Club are going round in circles: travelling a lot, without knowing where they want to go.
**
Kevin Harley
Broken Bells "After The Disco" (Columbia)
The first Broken Bells album was a glorious thing – wrapping the indie stylings of Shins frontman James Mercer in an electro-pop cloak courtesy of Brian "Danger Mouse" Burton. The collaboration felt like a small step forward.
Four years on, and the Broken Bells sound has not changed much but the pop climate has, with artists such as John Grant taking the duo's template and running with it. It is, then, not entirely Mercer and Burton's fault that After the Disco feels like a bit of a disappointment.
Matters are made worse by the duo's fascination with the 1980s, sounding like A-Ha one minute and Howard Jones the next. It is not a bad record – Danger Mouse doesn't make those – but it does feel safe and predictable rather than fresh and exciting.
Enjoy unlimited access to 70 million ad-free songs and podcasts with Amazon MusicSign up now for a 30-day free trial
Sign up
***
Simmy Richman
Suzanne Vega "Tales From The Realm Of The Queen" (Cooking Vinyl)
The Vega songwriting style is hardwearing. Essentially, she's a writer who sets words to chords and then works up an arrangement to suit her theme. As a style it runs and runs – no friction, no stress. But it is also heavily dependent on the arrangements being "interesting" where her tunes and voice are not necessarily so.
Tales explores themes to do with materialism and spirituality and takes a philosophical tone, even as it spins yarns from the realm of the author's Scheherazade imagination. The chords turn over, the tunes settle on them like fleeces and Gerry Leonard's artful arrangements do their quiet thing, a skirl of Araby here, a spike of electric guitar there, tasteful distortions and all. It is like being mobbed by lambs.
***
Nick Coleman
Breton "War Room Stories" (Believe/Cut Tooth)
Breton are a multi-media gang with an underground mentality. Live, they're all hoodies and homemade backing films; on record, they pack potent reserves of indie-dance firepower. At best, the follow-up to 2012's Other People's Problems upholds both fronts.
Recorded in Berlin, it sustains their debut's art-pop ambition and skunk-paranoia glower in the itchy dubstep of "S4" and treated agit-vocals on "Legs & Arms", yet leavens both with the steel-pan flurries of the club-friendly "Envy" and ecstatic rhythms of "Search Party".
The album's end stretch meanders, but the fidgety techno bounce of "Got Well Soon" makes its point, which is that Breton have it in them to draw converts on their own outsider terms.
***
Kevin Harley
Join our new commenting forum
Join thought-provoking conversations, follow other Independent readers and see their replies