Album reviews: Ghostpoet - Dark Days + Canapes, Grizzly Bear - Painted Ruins, Iron & Wine - Beast Epic
Plus Steven Wilson - To The Bone, Shelby Lynne and Allison Moorer - Not Dark Yet, Judy Henske - The Elektra Albums, Angelo de Augustine - Swim Inside The Moon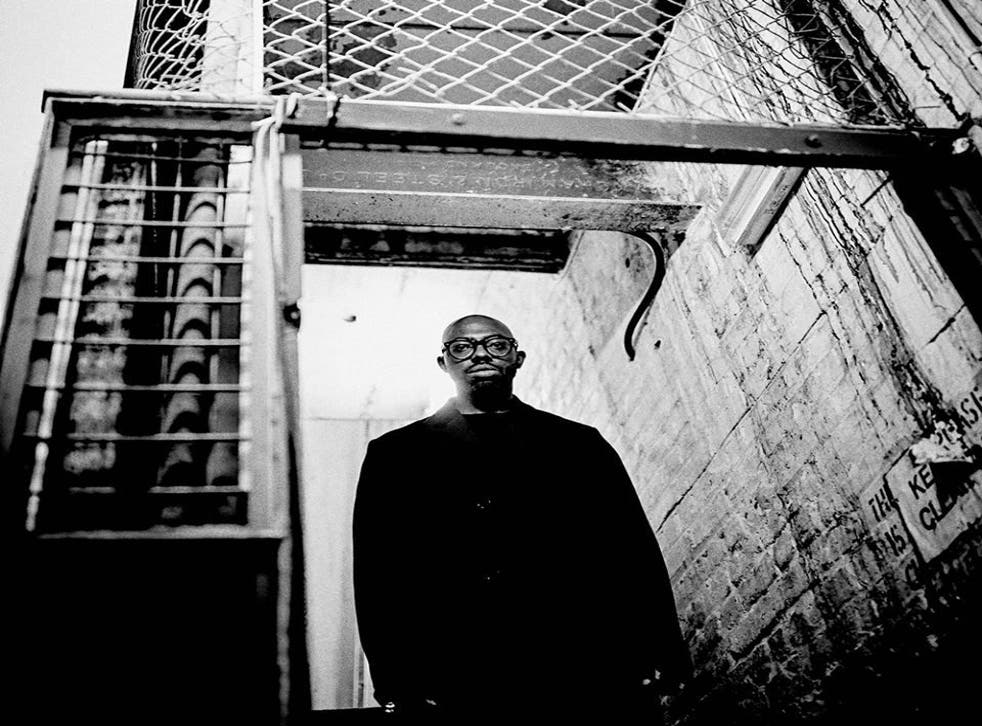 Ghostpoet, Dark Days + Canapes
★★★★★
Download this: Trouble + Me; Freakshow; Live>Leave; Immigrant Boogie; Woe Is Meee
He may be a Londoner, but Obaro "Ghostpoet" Ejimiwe's heart surely resides in Bristol; and with the times shadowed by widespread uncertainty and apocalyptic anxieties, his decision to revive the sound of Massive Attack and Tricky with the grimly alluring Dark Days + Canapes is prescient, to say the least.
The trip-hop rhythms may have been replaced by a more varied range of beats, from the languid funk groove of "Freakshow" to the de-syncing drum machines of "One More Sip", but the mood and manner of Ghostpoet's fourth album is steeped in much the same themes and textures, hauled up to date and delivered in a nonchalant deadpan akin to Roots Manuva.
"Live>Leave", for instance, uses a shifting backdrop of flanged guitar and sporadic piano chords over an itchy drum shuffle to carry its tableau of cramped, paranoiac millennial hedonism struggling with forces beyond its control: "I'm afraid of the future, I've forgiven the past/Got my head above water, wonder how long I'll last". And "(We're) Dominoes" most potently applies the Massive Attack aesthetic to evoke creeping destabilisation, with isolated smears of strings and synth in a cavernous space, circling around a piano progression as Ejimiwe wonders, "We had it all – now we're dominoes, fall like dominoes".
It's just one of several occasions where his observations flash back and forth between the personal and the public: is it a love affair that's crumbling, or some larger societal relationship? Or both?
"Freakshow" employs a similar gestalt between the general and the particular, using social media imagery – "so I swiped left and figured out it's a freakshow" – to convey confusion and clashing standards, along with a faltering grasp on attainable aspirations. "We're all living here confused by lives we can't be," reflects Ojimiwe, before seeking in the next track "Dopamine If I Do" his own cogito ergo sum basic truth: "What's mine is surely mine, carved out of me".
Elsewhere, grim realities – the drowning refugee in "Immigrant Boogie", the despair in "Karoshi" over "bloodshed and wailing, for what?" – rub up against more fanciful notions, as in the chipper, almost country and western canter of "Woe Is Meee", where Ojimiwe claims, "I had a dance with the devil, I couldn't keep his pace". It's a dialectic perfectly summed up in "Blind As A Bat…", which finds him stood on a doorstep where nobody's home, "downpour…drenching my chips", although "in my head, it's all palm trees and appletinis": the widening gulf between fantasy and actuality has rarely been better expressed.
The latter track, with its montage of re-structured string parts sourced from improvisation, is typical of Ghostpoet's idiosyncratic musical sensibility, which uses musique concrete, scarified noise and found-sounds alongside proper instruments to create sometimes nightmarish, claustrophobic swirls of sound. In this he's ably assisted by producer/guitarist Leo Abrahams, whose work with artists such as Brian Eno, Karl Hyde and David Holmes has equipped him perfectly to bathe Ojimiwe's images in swaddling guitars and illuminating sonic details. The result is a great album that bodes well for Ghostpoet's future: as he says, "Eyes wide like a flatscreen/I haven't reached my peak".
Grizzly Bear, Painted Ruins
★★☆☆☆
Download this: Mourning Sound; Three Rings; Losing All Sense
On Painted Ruins, Grizzly Bear continue diligently tracking the well-trodden spoor of Radiohead, coming closest with "Three Rings", where skittish drumming crowds slow guitar arpeggios shaded by string pad and a sheen of woodwind. "Don't you feel it all come together?" they sing, but it's not entirely convincing, partly because there's a lack of compelling emotion throughout the album.
None of their singers understands soul inflection, and the lyrics of pieces like "Aquarian" and "Cut-Out" are less like songs than outcrops to be scaled, making it even harder to impart conviction to lines such as "You are like an invading spore".
Enjoy unlimited access to 70 million ad-free songs and podcasts with Amazon Music Sign up now for a 30-day free trial
Sign up
Overall, a few winning stratagems – the way the spidery guitar figure stalks across the chunky pulse of "Mourning Sound", and the Thunderclap Newman-esque swagger to the prancing piano and syncopated drum fills of "Losing All Sense" – are outweighed by the overused formula of busy drums and arpeggiating guitars. Too much hard work – on the listener's part, as well as theirs – is invested, with scant return.
Iron & Wine, Beast Epic
★★★☆☆
Download this: Claim Your Ghost; Bitter Truth; Last Night
Few artists more ingeniously cloak complexity in simplicity than Sam Beam, aka Iron & Wine. Beast Epic is the latest in a line of albums whose beguiling melodies, guitar picking and murmurous vocals conceal lyrics whose mysteries take months to unpick. How can the "Summer Clouds" of that song be "blowing up and down the stairs"? And who are "Jesus and his trophy wives, praying for the broken to be noticed"?
Occasionally, a shard of acuity stabs through the strangeness, most often in moments of self-criticism: "There's nowhere safe to bury all the time I've killed"; "Some call it talking blue, some call it bitter truth/Some call it getting even in a song".
Musically, it's less adventurous than The Shepherd's Dog or Kiss Each Other Clean, with the core colours of guitar and piano gently tinted with occasional ghostly strings; the most intriguing arrangement is "Last Night", a sparse, atonal bricolage of pizzicato violin, cello, percussion and guitar held together by the welcoming warmth of Beam's vocal.
Steven Wilson, To The Bone
★★★☆☆
Download this: Permanating; Nowhere Now; Detonation
Citing youthful influences like Talk Talk, Kate Bush and Peter Gabriel as the inspiration for To The Bone, Steven Wilson delivers polished prog-pop which only occasionally captures that desired blend of exploration and pop appeal. And when he does, as with the catchy "Permanating", the falsetto vocal and stompy piano more strongly brings to mind Supertramp, for all its whimsical evocation of "levitating high above the ground".
It's typical of the album's methodical manner: "Nowhere Now", another missive from "here above the clouds", has a geometric melody, neat guitar break and precisely plotted arrangement, marshalled by declamatory drumming; while the modulation between quiet intro, guitar climax and piano outro makes "Refuge" an exercise in Pink Floyd dynamics.
He only really lets go on "Detonation", a slick funk-jazz fusion in Mahavishnu mode. Despite the airy fantasy of some songs, Wilson's most effective lyrics are those dealing with earthbound matters, such as the litany of self-denial in "Song Of I" and the collapsed relationship mourned in "Blank Tapes".
Shelby Lynne & Allison Moorer, Not Dark Yet
★★★☆☆
Download this: The Color Of A Cloudy Day; Into My Arms; Lithium; Is It Too Much
Despite having released two dozen albums between them, the sisters Shelby Lynne and Allison Moorer had never before recorded together until convening for this collection of cover-versions. But what's immediately clear, from the opening bars of their take on The Killers' "My List", is a lifetime of shared singing. The harmonies on this tender plaint are natural and clear, like gears slipping seamlessly into place: elsewhere, they add deeper yearning to Jason Isbell's haunting "The Color Of A Cloudy Day", and bring a slightly sulky timbre to "Lithium" which suits the song's temper perfectly.
"Not Dark Yet" is not as wearily antique as Dylan's original – the sisters' voices, in sharing the burden, lighten it a little – but they cope easily with the knotty reference to "an interventionist god" in Nick Cave's "Into My Arms", without puncturing the song's tender meniscus, before their own "Is It Too Much" brings proceedings to a close with a gorgeous alliance of their soul and folk modes.
Judy Henske, The Elektra Albums
★★★★☆
Download this: Empty Bed Blues; I Know You Rider; Wade In The Water; High Flying Bird; Lonely Train; Duncan & Brady
A blues-belting six-footer who high-heel-stomped her way through several stages, Judy Henske remains as out of step today as she was in the early Sixties when these two albums caught her between folk club and cabaret, her rasping contralto delivered with a momentous force later emulated by Janis Joplin.
Her eponymous debut was recorded live in the studio to capitalise on her club experience opening for Lenny Bruce, with plenty of razzy trombone to match the sassy character of her hipster patter between great versions of "Wade In The Water" and Bessie Smith's "Empty Bed Blues", along with folksier material like the banjo-driven murder ballad "Ballad Of Little Romy" and future Grateful Dead staple "I Know You Rider".
What were the best albums of 2016?
The accent was presciently tilted further towards folk-rock on her 1964 follow-up High Flying Bird, with outstanding treatments of the title-track and "Lonely Train" (aka "3.10 To Yuma"), plus a chipper reading of another classic murder ballad, "Duncan And Brady". Properly entertaining.
Angelo De Augustine, Swim Inside The Moon
★★★☆☆
Download this: Hope; On My Way Home; I'll Wait For The Others
Newly signed to Sufjan Stevens' Asthmatic Kitty label, the folksy Angelo De Augustine is like a cross between Elliott Smith and Devendra Banhart, employing the former's hushed intimacy in service of the latter's hippy-dippyism. His cyclical guitar picking, though, is quietly delightful, its tendrils ensnaring one's heart even when, as in the opener "Truly Gone", he's murmuring about cannabis and DMT and opening up the mind's eye.
Small wonder, then, that in "Crazy, Stoned And Gone" he should imagine that "you have no control of your mind and soul". In "Hope", the guitar is joined by a second, kora-like line as De Augustine repeats the query "Could you be my love?" in ascending pitch until his voice becomes a thin warble.
It's this choice of a ludicrously high register that's the stumbling-block on Swim Inside The Moon: while the guitar occasionally has the jaunty character of John Martyn's early work, one can't help wishing he'd opted for Martyn's warm baritone rather than this hoarse, high whisper.
Register for free to continue reading
Registration is a free and easy way to support our truly independent journalism
By registering, you will also enjoy limited access to Premium articles, exclusive newsletters, commenting, and virtual events with our leading journalists
Already have an account? sign in
Register for free to continue reading
Registration is a free and easy way to support our truly independent journalism
By registering, you will also enjoy limited access to Premium articles, exclusive newsletters, commenting, and virtual events with our leading journalists
Already have an account? sign in
Join our new commenting forum
Join thought-provoking conversations, follow other Independent readers and see their replies