Album reviews: Joe Henry – Thrum, Gregory Porter – Nat 'King' Cole & Me, Bootsy Collins – World Wide Funk
Plus: Ian Dury – New Boots And Panties!!, Lankum​ – Between The Earth And Sky, George Michael – Listen Without Prejudice Vol 1/MTV Unplugged, Bruno Maderna, Luciano Berio – Now, And Then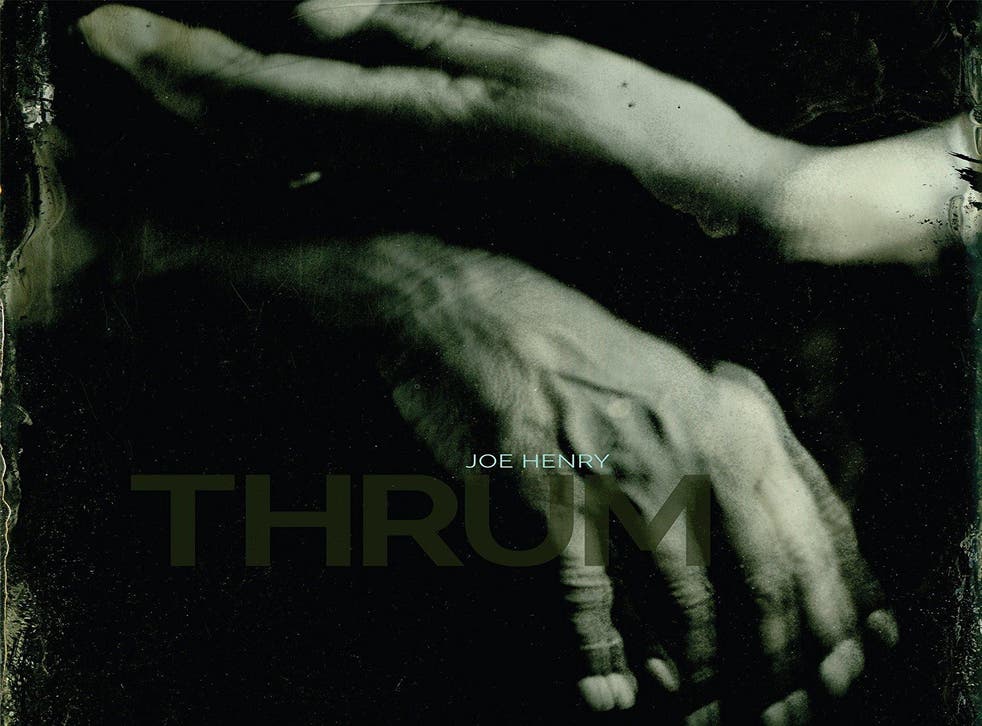 Joe Henry, Thrum
★★★★☆
Download: Climb; Dark Is Light Enough; Blood Of The Forgotten Song; Hungry
Despite a personal output of 14 solo albums, Joe Henry remains more celebrated as a producer than a performer in his own right, thanks to his knack for presenting Americana artists like Allen Toussaint, Solomon Burke and Joan Baez in a contemporary light.
But you don't work that long with legends without developing some skills of your own, and over the years Henry has matured into a songwriter of considerable accomplishment, a keen observer of human frailties able to capture subtle implications in distinctive phrasing.
For Thrum, Henry's focus has shifted, he claims, from his original music influences toward "alignment with the mystic poets Rilke and Whitman, Rimbaud and Rumi" – a lofty claim, but one he comes close to fulfilling in these thoughtful, intelligent songs. He's particularly good at the nature and need of narrative, noting in one song how "stories find us waiting for all we've given up", and in the next depicting "our future writ out on the walls of the past, in the blood of the forgotten song" – a marvellous image evoking the link between life and art that separates true creativity from mere commerce. The arrangement follows through on this conviction, its brooding reeds and piano having the drained, enervated manner of a New Orleans funeral band: a matter as serious as your life.
"The Glorious Dead" commits further to that notion, with an account of an actual funeral procession, couched in fatalistic piano and guitar and the reflective sax of his son Levon Henry. Again, it's a song bristling with vivid imagery that illuminates human hopes and needs: when he sings, "Once I put my finger to your lips, like they were a Bible written in braille", the whole business of bereavement and devotion zooms into a fresh new focus.
The album was recorded, and mixed, live to tape by Henry's long-time engineer Ryan Freeland, who was also given free rein to apply, on the hoof, the effects and ambient tones which lend a misty depth to the songs. It's a risky process necessitating a high degree of empathy between the players: again, Henry employed his preferred studio crew, including bassist David Piltch and drummer Jay Bellerose, a modern master of interpretive percussion.
"Dark Is Light Enough" exemplifies the result: the dusty clatter of drums and ambient noise creates a murk amid which glisten glints of violin and pedal steel guitar, perfectly conveying the mood of being haunted by nocturnal misgivings. Likewise, the mellotron chorale and strings of "Hungry" evoke a ghostly discontent, exposing the bony ribcage of the song's soul. Not many artists can conjure up these kinds of evocations; but then, not many bother trying.
Gregory Porter, Nat "King" Cole & Me
★★★☆☆
Download: L-O-V-E; Miss Otis Regrets; When Love Was King
Though obviously sincere and heartfelt, Gregory Porter's tribute to his greatest influence falls a touch short in some cases. His voice, while smooth and warm, lacks the silky, creamy timbre of Cole's on "Mona Lisa", and on some songs he sounds more like Kurt Elling or Sammy Davis Jr. His attempt to emulate the innocent wonder of Nat's "Nature Boy", meanwhile, just sounds stiff and sententious: you'd never guess the song came from the eponymous post-war bohemian movement that prefigured hippies.
"L-O-V-E" is much better, Porter tracking the loping bass of the song's easy swing groove, while his version of "The Christmas Song" is suitably warm and toasty chestnut-toned. Elsewhere, Vince Mendoza's orchestration comes into its own on "Miss Otis Regrets", animating the melodrama with velveteen foreboding, allowing Porter to underplay his delivery; and Porter's own epic "When Love Was King" is another highlight, the complex arrangement of woodwind, piano and strings reflecting the song's ambiguous nature, its unusual imagery pitting violent emotion against Christian meekness.
Ian Dury, New Boots And Panties!!
★★★★★
Download: Wake Up And Make Love With Me; Sweet Gene Vincent; Billericay Dickie; Clevor Trever; Blockheads
Enjoy unlimited access to 70 million ad-free songs and podcasts with Amazon Music Sign up now for a 30-day free trial
Sign up
In the standard account of rock's rich tapestry, punk is depicted as a brief but transformative scorched-earth moment in which all previous pop was dispatched in a cultural auto-da-fe. But the truth was somewhat subtler, glimpsed in the surviving, thriving undercurrents of alternative musics – reggae, krautrock, industrial, electronica – surging just beneath its surface.
Released in 1977, New Boots And Panties!! bears out this lurking eclecticism: it's an endlessly entertaining representation of almost every art-school ball from the Fifties onwards, and from music hall before that, with straightforward old-school rock'n'roll ("Sweet Gene Vincent") rubbing shoulders with comic vaudeville ("Billericay Dickie"), saucy funk ("Wake Up And Make Love With Me"), gentle sentiment ("My Old Man") and rowdy punk-rock ("Blockheads").
Reissued here in a 40th anniversary vinyl edition stuffed with several extra CDs of out-takes, demos and live recordings, it offers a timely reminder of Ian Dury's peculiar balance of threat and intellect, and of his band's ability to realise that paradoxical character in music.
Bootsy Collins, World Wide Funk
★★★★☆
Download: World Wide Funk; Bass-Rigged System; Hot Saucer; Ladies Nite; Snow Bunny
It's easy to understand why Bootsy Collins should stick so firmly to his forte on this first album in six years: when the funk gets this good, with a relaxed, propulsive charm that belies the P-Funk density of the arrangements, why bother modernising?
Even the guests are blasts from the past: fusioneer Stanley Clarke adds staccato slap-bass to the impossibly infectious "Bass-Rigged System", while the rap duties are allotted to veterans like Doug E Fresh and Big Daddy Kane, the latter romping through the food/sex metaphors of "Hot Saucer". Not that it's a boy's club exclusively: MC Eiht gives no quarter as regards her internal rhyming, verbal dexterity and attitude over the effortless funk lope of "Ladies Nite".
Elsewhere, the mysterious, KFC bucket-wearing guitar virtuoso Buckethead chips in dazzling solos fizzing with maverick energy on the title-track and "Illusions"; and in a nice touch, Bootsy's late P-Funk comrade Bernie Worrell lends his sizzling keyboards to the tribute "Salute To Bernie Worrell".
Lankum​, Between The Earth And Sky
★★★★☆
Download: What Will We Do When We Have No Money?; Sergeant William Bailey; Peat Bog Soldiers; Deanta in Eireann; The Turkish Reveille
Irish folk quartet Lankum's second album offers an object lesson in how to perform old songs in new ways, without losing the essential sense of continuity that gives traditional music its timeless appeal. The traveller song "What Will We Do When We Have No Money?" sounds as old as the hills yet as pertinent as tomorrow, with Radie Peat's piercing syllables eliding sharply over dark drones of accordion and pipes. Singing en masse on "Peat Bog Soldiers", their a cappella harmonies have a wonderful, salty astringency perfectly suited to this German anti-Nazi anthem of the Thirties, while closer to home, the mocking sneer at the hopeless army recruiter "Sergeant William Bailey" ends with a resolute jig of playful rejection.
Lankum's material ranges from rebel songs to murder ballads, including a baleful 12-minute shanty about the sinking of "The Turkish Reveille"; it wields its sharpest acuity, though, sketching the travails of the Irish diaspora in "Deanta in Eirann", with its wry closing wish for "something to be proud of in Eirann". Here's one thing, at least.
George Michael, Listen Without Prejudice Vol 1/MTV Unplugged
★★★★☆
Download: Praying For Time; Freedom! '90; They Won't Go When I Go; Cowboys And Angels
While sales fell well short of its predecessor Faith's multiplatinum haul, when heard again several decades on, Listen Without Prejudice Vol 1 sounds by far the better album. It's partly to do with the shift in attitude, effectively a move from mirror-gazing to navel-gazing, as George Michael abandoned the encumbering baggage of stardom in favour of more introspective musings on life, love and loss, as they pertained to his own situation.
It's no accident that the album's only cover version is a stark reading of Stevie Wonder's "They Won't Go When I Go", a poignant reflection on solitude and death that fits in perfectly alongside analytic anthems like "Praying For Time" and "Freedom! '90", where Michael's dissection of his private and public characters rides the album's most infectiously beguiling groove.
Elsewhere, his new-found fascination with bossa nova lends a languid mood to "Heal The Pain" and the lush waltz "Cowboys And Angels", which at seven minutes long tests the singer's taste for longueurs perhaps a touch too far.
Bruno Maderna, Luciano Berio, Now, And Then
★★★★☆
Download: Tre Pezzi; Chemins V; Canzone a Tre Cori; Palestrina-Konzert
As early proponents of electronic music and serialism, one might expect this pairing of works by Maderna and Berio to be tough going. But as the title suggests, it's another of the "ancient and modern" exercises which have become such an important part of the ECM catalogue, with several of Maderna's inventive transcriptions of baroque compositions bookending the premiere of Berio's "Chemins V" for guitar and chamber orchestra – itself effectively a re-transcription of his earlier solo guitar work "Sequenza XI".
With guitarist Pablo Marquez inhabiting the area between classical and flamenco, and lightly patting the strings to create a bass throb, the Orchestra Della Svizzera Italiana quietly explores the harmonic opportunities thus afforded in a work of subtle suggestions. But it's Maderna's transcriptions that are most interesting, as he re-imagines pieces like Frescobaldi's "Tre Pezzi" and Van Wassenaer's "Palestrina-Konzert" in innovative instrumental combinations, with the reed and string blends of the former, especially, achieving a rich, luminous intensity beyond the reach of their original creators.
Register for free to continue reading
Registration is a free and easy way to support our truly independent journalism
By registering, you will also enjoy limited access to Premium articles, exclusive newsletters, commenting, and virtual events with our leading journalists
Already have an account? sign in
Join our new commenting forum
Join thought-provoking conversations, follow other Independent readers and see their replies