Album reviews: Moby, The Breeders, Soccer Mommy and Camp Cope
Ilana Kaplan takes a look at the best new releases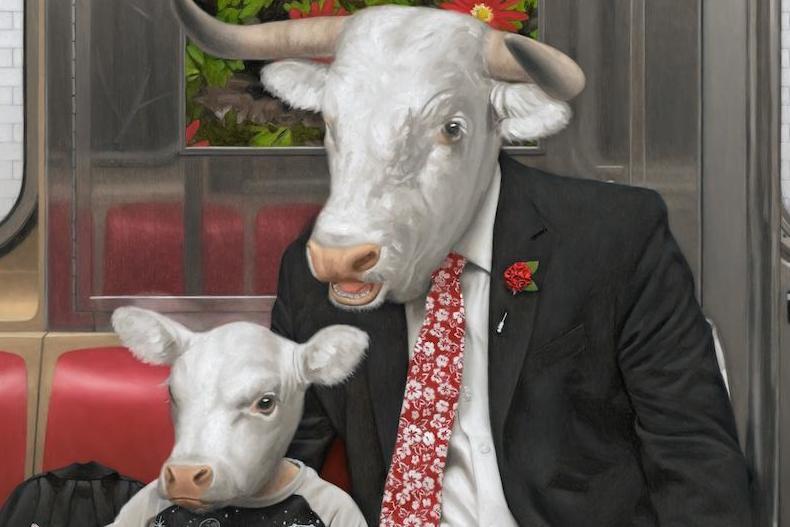 Moby, Everything Was Beautiful, And Nothing Hurt
Download: Mere Anarchy, The Waste of Suns, The Sorrow Tree, A Dark Cloud Is Coming, Like A Motherless Child
★★★☆☆
Nearly 30 years into his career, Moby still knows how to reinvent himself, regardless of public opinion. Last year, Moby released a semi-surprising record centred around politics and social issues alongside The Void Pacific Choir – something that stylistically was another shift for the 52-year-old musician. It wasn't his lauded record Play, but it showed he was still ready to take risks despite the outcome. With his latest record, Everything Was Beautiful, And Nothing Hurt, Moby returns to form, honing in on the sounds that helped him rise through the ranks of the New York City club scene. Weaved in between the 12 tracks is a pastiche of trip hop, soul, electronics and gospel.
While 2017's More Fast Songs About The Apocalypse spewed anger, his latest work finds him moving past the rage and turning it into grief. He's shifted the conversation on from Donald Trump and has returned it to examining humanity through stirring, melancholic symphonies that cushion his hypnotic monologues. Even literary references to WB Yeats's poem "The Second Coming" and the album title allusion to Kurt Vonnegut's Slaughterhouse-Five find the electronic musician looking for the answer to repairing humanity. In small ways, Moby tries to do his part. A welcome addition to the record is Moby's inclusion of female voices on every track: five featuring Mindy Jones, three songs with Apollo Jane and two with Julie Mintz. It's something that speaks volumes in 2018. While this is Moby's record, it's the ethereal female voices that keep listeners hooked.
The album begins with the cinematic "Mere Anarchy", painting a picture of an apocalypse, "For a long time we stayed down/And all we said was sleep alone/Watch the city fall/With those eyes so low." He quickly transitions into galactic, soulful territory with "The Waste of Suns" and "Like A Motherless Child", poignantly referencing the African-spiritual "Sometimes I Feel Like a Motherless Child". Despite these socially conscious connections, Moby's monologues can seem overwrought and distract from his gorgeous soundscapes, something that can be heard in "This Wild Darkness". But what he loses in ineffective monologues, he makes up for in hypnotic instrumentals of glimmering synths and bombastic drum loops.
Moby may be recovering from the past year of political turmoil like the rest of us, but he's found solace in what he knows. With his latest release, Moby is back in his trip-hop comfort zone and looking inwards, and for the most part it suits him.
The Breeders, All Nerve
Download: Spacewoman, Nervous Mary, All Nerve, MetaGoth
★★★★☆
During the past 10 years, the thought of a Breeders record coming seemed near impossible. But a lot has changed in a decade, Kim and Kelley Deal are sober and Kim and drummer Jim Macpherson repaired their relationship after a 15-year feud. With everything combined, The Breeders were able to reunite the same lineup that was behind the 1993 LP Last Splash with the Deal sisters and Macpherson joining bassist Josephine Wiggs once again.
To mark their return, they released "Wait in the Car" as their first single last autumn: a punchy release that wryly featured an opening cry of "Good morning" to reintroduce themselves to the music world. But when it came to starting the record, it was clear there was no introduction needed. Opening with "Nervous Mary," the Deal sisters' thrilling vocals captivate dramatically just as they did 25 years ago. "Spacewoman" proves that the band still know how to shift gears from sparse melodies to gritty choruses, stunning with haunting lyrics like, "I look up/I'm lonely too." Elsewhere The Breeders try their hand at dreamy balladry with "Walking with the Killer" and "Dawn: Making an Effort". With All Nerve, the band also succeeds in seamlessly blending past with present, welcoming features from Courtney Barnett and Steve Albini.
While The Breeders may not be reclaiming their youth on their latest effort, they're not trying to: they approach All Nerve with the sensibility of a band that embraces how they've grown since their early punk days.
Soccer Mommy, Clean
Download: Scorpio Rising, Wildflowers, Still Clean, Your Dog
★★★★☆
Sophie Allison is an expert at introspection and the teenage experience. At 20, she's combined her nostalgic pop sensibility with the realities of growing up: breakups, power dynamics, longing for crushes and falling in love. As Soccer Mommy, the Nashville singer-songwriter first garnered attention via Bandcamp where she released her bedroom pop singles and EPs for the past two years. She has since gained plaudits for her Nineties alt-rock ethos and the universally applicable themes in her songwriting.

Enjoy unlimited access to 70 million ad-free songs and podcasts with Amazon Music
Sign up now for a 30-day free trial
Sign up

Enjoy unlimited access to 70 million ad-free songs and podcasts with Amazon Music
Sign up now for a 30-day free trial
Sign up
The combination of melancholy interspersed with anger dominates Soccer Mommy's debut as she reels through the limbo of young adulthood: it's something that would make both Alanis Morissette and Taylor Swift proud.
Through the delicate opener "Still Clean" Soccer Mommy laments a relationship that doesn't work out, but shifts gears to play with the "cool girl" trope on the record's second single "Cool". With "Your Dog" Soccer Mommy proves she does power pop as well as she does balladry, as she rails against an emotionally abusive relationship: "I'm not a prop for you to use/When you're lonely or confused/I want a love that lets me breathe/I've been choking on your leash." But Soccer Mommy truly shines as she wistfully lilts, "You're made from the stars/That we watched from your car," about a lover who strays, on the album's central anthem "Scorpio Rising".
Despite the situations Soccer Mommy finds herself in, Clean isn't just about the teenage experience: it's a 10-track album that encapsulates emotions and situations that are as versatile as her sound. Whether you're reminiscing about late-night make out sessions in high school or surrounded by plenty of "cool" girls in your city, Soccer Mommy's introspection is something that defies age.
Camp Cope, How to Socialise & Make Friends
Download: The Opener, The Face of God, Anna, I've Got You
★★★★☆
While Camp Cope may have first appeared on the radar because of their music and opening slots for Against Me! and Modern Baseball, they've recently made headlines as activists calling out Australia's Falls Festival for its lack of female acts on the lineup. For Georgia Maq, Kelly-Dawn Hellmrich and Sarah Thompson, enacting change is as empowering as it is to grow through their own life experiences. It's something they first demonstrated on their 2016 self-titled debut LP.
Now they've taken it one step further. Camp Cope's new record is as personal as it is political, with the trio refusing to be quiet, back down or be complacent. How to Socialise & Make Friends tackles everything from female representation in the music industry to death and friendship and does so emphatically. The record begins with the punk ethos of "The Opener", which slams sexism with Maq's shivering screams and sets the tone for an emotionally intense album. "Anna" and "Sagan-Indiana" celebrate female friendship, while the title track emphasises the beauty of independence. On "The Face of God", the trio confront the reality of victim-blaming after experiencing sexual assault. Maq perfectly ends the record with a deeply personal solo ballad – "I've Got You" – about her late father's battle with cancer. "I'm so proud that half of me grew from you/All the broken parts too/I've got you," she sings. It's emo at its finest, and the record ends as emotionally as it begins. By the final track, How to Socialise & Make Friends shows that Camp Cope are driven by the band unapologetically being themselves.
Join our commenting forum
Join thought-provoking conversations, follow other Independent readers and see their replies