Album reviews: Nina Nesbitt, Penguin Cafe, Michael Bloomfield
Friday 14 February 2014 15:02 Comments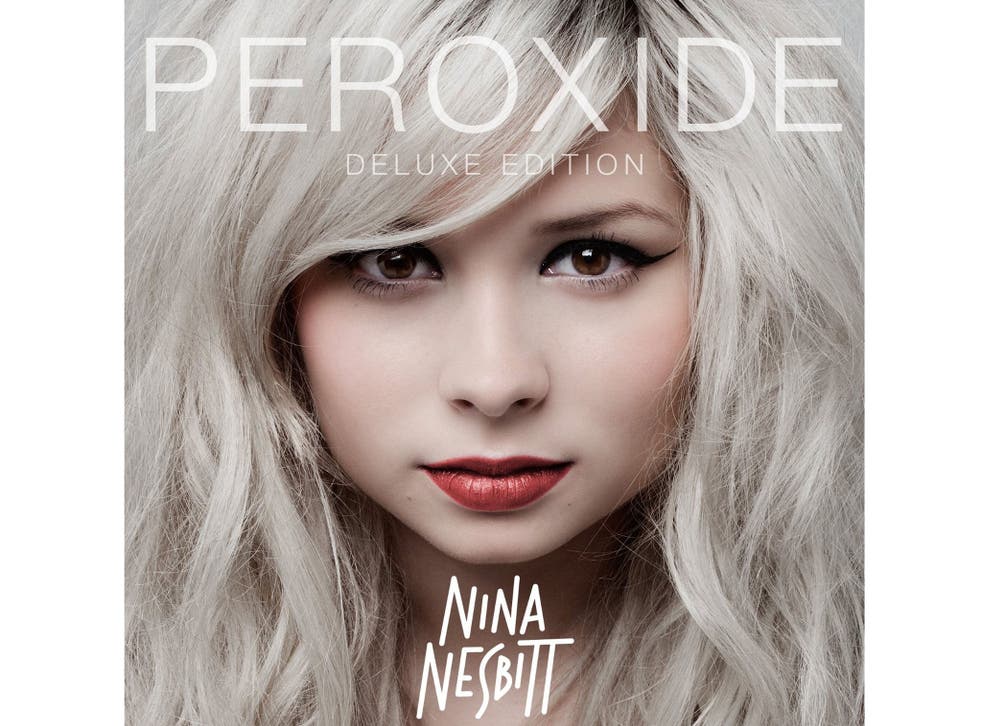 Nina Nesbitt Peroxide (Island)
Young Scanda-Scot popstrel Nina Nesbitt has a firm grasp on contemporary teenage mores, and the snarky attitude to dissect them, whether it's the arrogant pick-up attempt brushed off in "Mr C", or the retro-Britpop lads in "Stay Out" who "think they're from the '60s, but they were born in 1991". The latter is perhaps the most potent example of Peroxide's main theme, the struggle to develop an authentic self in an age of post-modern prodigality ("All these boys and girls and people, looking for someone to be"). In "Selfies" and "Two Worlds Away", her Scots brogue addresses the issue of "who you'll be one day" with husky urgency, yoked to jaunty jangle-rock and prancing piano-pop which doesn't anchor her in too parochial a terrain, giving Peroxide a broad appeal potentially akin to Ellie Goulding.
***
Download: "Stay Out"; "Two Worlds Away"; "Selfies"
Neil Finn Dizzy Heights (Lester)
It may have seemed like a good move for Neil Finn to employ Dave Fridmann as co-producer of his latest solo album. But while Fridmann (best known for his work with Mercury Rev and the Flaming Lips) weaves his usual psychedelic magic, the accentuation of purely sonic elements – glitchy loops, textural effects, the miasmic tone – is at the expense of Finn's core songwriting strengths. "Impressions" is typical: neat, diffident guitar fills, cosmic mantra, murmured backing vocals, swathes of strings, instantly forgettable. The formula is repeated, reaching a nadir with the ugly, portentous organ and falsetto vocal of the dream-narrative "Divebomber". Things pick up later: "In My Blood" has a decent hook and "Recluse" accesses Finn's former songsmith potency, but it's too little, too late.
**
Download: "Recluse"; "In My Blood"
Penguin Cafe The Red Book (Editions Penguin Cafe)
There's an intriguing space theme running through parts of The Red Book, though you wouldn't know it simply from listening – Penguin Cafe's music continuing to explore the more earthly pleasures to be found at the confluence of world, folk, minimalism and chamber music. "Aurora" features a cyclical piano figure gently addressed with cymbals, droning strings and melodica, while "1420" has ukelele and cuatro cycling slowly out of sync over a harmonium bed. Elsewhere, mutant ethnological forgeries hold sway in the faux-Madagascan syncopation of "Bluejay", the Indo-Celtic-Caribbean blend of "Odeon", and "Black Hibiscus", inspired by what Cafe leader Arthur Jeffes regards as the "Mexican" flavour of a Chopin Nocturne, a cross-cultural notion harking right back to the group's 1972 origins.
***
Download: "Aurora"; "Black Hibiscus"; "Odeon"; "1420"
Yvar Mikhashoff Panorama of American Piano Music (Mode)
As its title suggests, this is an extraordinary 4CD survey of 20th-century American classical piano music, exploring virtually every tributary and meander from early pieces by Ives, Cowell, Gershwin, Copland and Nancarrow, through to late-Eighties works by Lou Harrison and Alvin Curran. Nods to ragtime and jazz-rock are included in works by Zez Confrey and Frank Zappa, while the pieces by Morton Feldman and LaMonte Young position them as extending a bridge from Fifties avant-garde to Sixties minimalism. Yvar Mikhashoff was adept in all styles, and especially authoritative when handling avant-garde works, but John Cage's presence on all four discs points to his towering, protean stature. A remarkable, monumental collection.
*****
Download: "Suicide in an Airplane"; "In a Landscape"; "Vertical Thoughts 4"; "Opening; Souvenir"
Michael Bloomfield From His Head to His Heart to His Hands (Columbia Legacy)
Michael Bloomfield was the American Eric Clapton: a white kid unnaturally blessed with an affinity for the blues, and the skills to instill emotional fire into his playing. He is best known as the guitarist of Dylan's "thin wild mercury sound" on Highway 61 Revisited, a gig which he and fellow session hustler Al Kooper parlayed into the SuperSession spin-off, the 1960s root of American jamming-band culture. This "Audio-Visual Scrapbook", compiled by Kooper, comprises three CDs tracking the guitarist from solo demos through his time with Dylan and the Butterfield Blues Band, his band the Electric Flag, and the SuperSession era, to his later period, plus a DVD of Bob Sarles' documentary Sweet Blues.
****
Download: "Like a Rolling Stone"; "Tombstone Blues"; "East-West"; "Killing Floor"; "Stop"; "Her Holy Modal Highness"
Hard Working Americans Hard Working Americans (Melvin)
Explaining his new band's name, Todd Snider writes about "taking back patriotism for the silly and the absurd, the broken and the bleeding, the subversives and the stoned", which just about covers the debut by this aggregation of American jam-band veterans. Though most effective as a droll raconteur, Snider here relies on covers of songs by the likes of Gillian Welch and Lucinda Williams; fortunately, guitar wizard Neal Casal is on top form, lacing snarling slide guitar around the rumba-rock rhythm of "Blackland Farmer". Underclass loser anthems abound, but the standout is the chunky "Stomp and Holler", which does what it promises: "I'm like James Brown, only white and taller/ All I wanna do is stomp and holler."
***
Download: "Stomp and Holler"; "Blackland Farmer"; "Wrecking Ball"
Helena Tulve Arboles Iloran por Lluvia (ECM New Series)
Ancient and modern influences entwine with an austere elegance in the music of Estonian composer Helena Tulve. "Reyah hadas 'ala" employs Yemenite Jewish text and melody, two countertenors occupying a stratospheric space where they blend into the high, keening sibilance of Ensemble Hortus Musicus' period strings. A similar confluence of soprano, glass harmonica and oboe underpins the haikus written by Mother Immaculata Astre for "Silences/Larmes", gnomic utterances like "The air is woven from all our sorrows". Tulve continues to explore the higher registers throughout the album, with the regional nyckelharpa featured on the title track, and the violins of "L'Équinoxe de l'âme" delivering a thousand tiny slashing cuts.
***
Download: "Reyah hadas 'ala"; "Silences/Larmes"; "L'Équinoxe de l'âme"
Miloš Aranjuez (Universal)
On Aranjuez, Montenegrin guitar prodigy Miloš Karadaglić returns from the Latin American terrain of 2012's Latino to the Spanish guitar's core Iberian repertoire covered on his debut album, only this time dominated by the giant figure of Rodrigo, with a dash of De Falla. The restraint of the LPO under Yannick Nézet-Séguin is crucial to Rodrigo's "Concierto de Aranjuez", conveying thrills with darting strings and winds that don't overwhelm the delicacy of Miloš' guitar. But it's Rodrigo's "Fantasia para un gentilhombre" that is the surprise, both more quixotic and sentimental than the better-known concerto, and hugely appealing. The set concludes with a gently florid solo interpretation of Lennon & McCartney's "Michelle", Miloš playing freely with the tempo.
***
Download: "Fantasia para un gentilhombre"; "Concierto de Aranjuez"; "Michelle"
Register for free to continue reading
Registration is a free and easy way to support our truly independent journalism
By registering, you will also enjoy limited access to Premium articles, exclusive newsletters, commenting, and virtual events with our leading journalists
Already have an account? sign in
Join our new commenting forum
Join thought-provoking conversations, follow other Independent readers and see their replies