Album reviews: The xx, Elbow, Run The Jewels, You Me At Six, Sundara Karma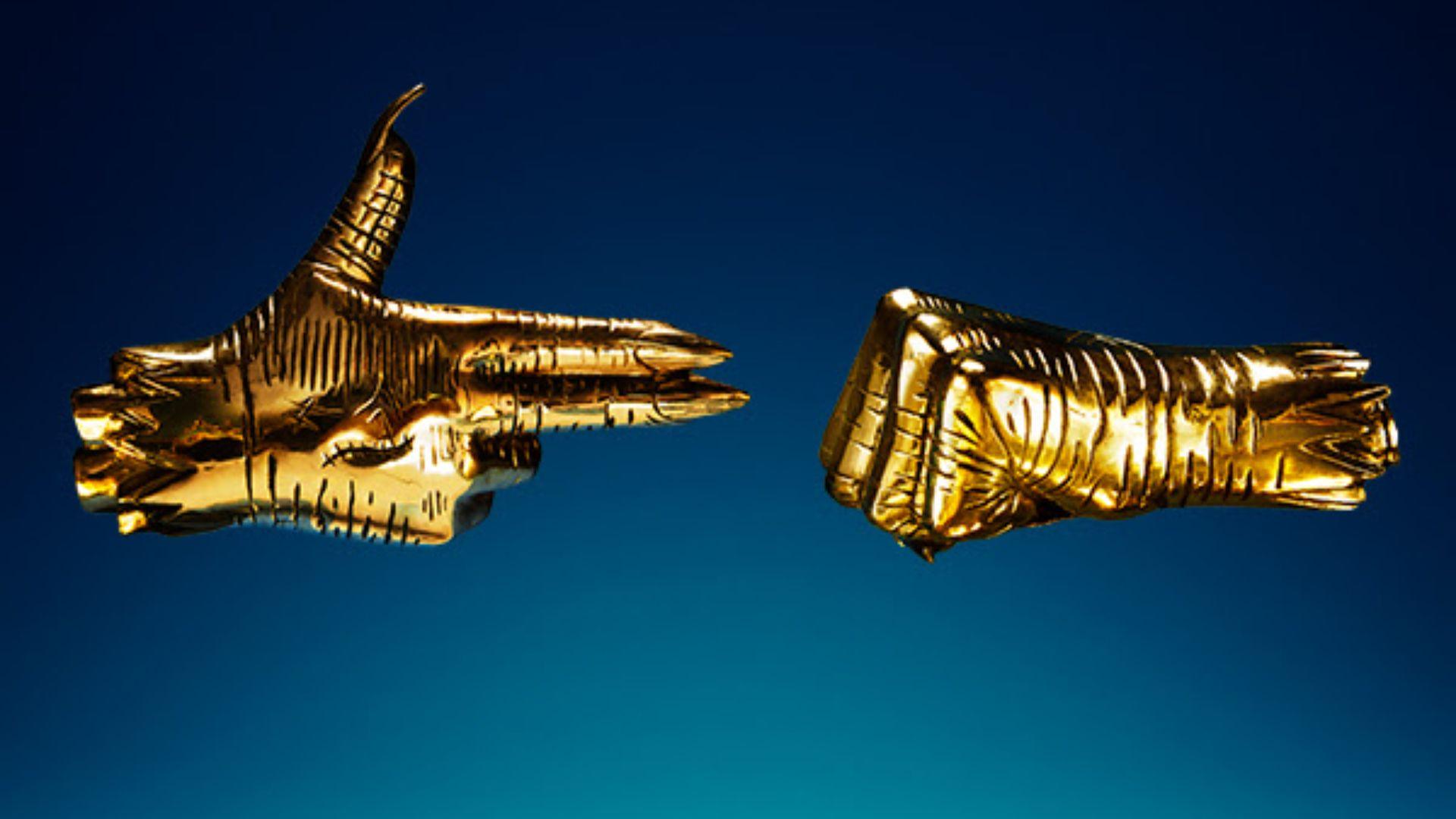 The xx, I See You
★★★★☆
Download this: On Hold; Dangerous; A Violent Noise; Say Something Loving
One of the most highly anticipated releases of 2017, the xx are back with this ingenious and invigorated third album that takes a pointedly different direction to its predecessors.
When they arrived on the scene with their outstanding debut xx in 2009, it felt as though the London trio were ahead of the times in the way they expressed their feelings of anxiety and human fragility; in a tone that was both tentative and heartbreakingly confessional.
It's unsurprising given the success of xx that the band succumbed to the pressures of producing a follow-up. On Coexist, they stuck to what they knew rather than venture out of a comfort zone that had already won them a Mercury Prize.
Now, inspired by the sunshine and sweeping landscapes of LA and Iceland, where they recorded I See You, the band succeed in bringing some light into the picture while also acknowledging that some of those feelings of anxiety or inadequacy are still there.
Jamie Smith has picked up a few new tricks as a solo artist (a vintage Oberheim synthesizer being one of them), not to mention a Mercury Prize nomination of his own, and fuels I See You with the vibrant energy he brought to his album In Colour with a burst of horns on opener "Dangerous", and in a daring sample of Hall & Oates during "On Hold", the album's first single.
Oliver Sim sings over scattered, echo-chamber beats on "A Violent Noise": "I do myself a disservice/ To feel this weak, to be this nervous."
"Brave For You" sees Romy Madley Croft confront deeply personal issues involving family; her quavering voice ripples across sparse, respectful instrumentation: "So I will be brave for you/ Stand on a stage for you/ Do the things that I'm afraid to do."
It's a surprise to hear such honest lyrics – all three band members are naturally private and had a perpetually stunned look on their faces when xx reached dizzying levels of acclaim, thrusting them reluctantly into the spotlight – and it's a rare privilege.
The xx have maintained that element of mystique which is so vital for their music. They are exciting precisely because they refuse to reveal everything about themselves, and because there is an ambiguity to be found in lyrics that come across as bluntly personal. It's a talent that was present in their first two albums, only this time, they've let the light in a bit.

Enjoy unlimited access to 70 million ad-free songs and podcasts with Amazon Music
Sign up now for a 30-day free trial
Sign up

Enjoy unlimited access to 70 million ad-free songs and podcasts with Amazon Music
Sign up now for a 30-day free trial
Sign up
Run The Jewels, Run The Jewels 3
★★★★☆
Download this: Thieves! (Screamed the Ghost); Everybody Stay Calm; Oh Mama; Thursday in the Danger Room
Well it's not as if they were going to be short on material, is it?
Bursting back onto the scene (they never really left) with their third album in three and a half years, Killer Mike and El-P bring typically sharp, visceral observations, chugging beats and superb guest artists onto their most successful studio effort to date.
Run The Jewels 3 has more of a call-and-response feel than 2; El-P and Killer Mike riff off one another and build on that bristling energy, assembling a set of songs that alternate between hard-hitting social commentary and boasts about how great Run The Jewels are.
"Thieves! (Screamed the Ghost)" samples police sirens and a strikingly relevant quotes from an episode ("The Obsolete Man") of Rod Serling's series The Twilight Zone.
"This is not a new world," character Romney Wordsworth begins. "It is simply an extension of what began in the old one. It has patterned itself after every dictator who has ever planted the ripping imprint of a boot on the pages of history since the beginning of time.
"It has refinements... technological advances... and a more sophisticated approach to the destruction of human freedom. But like everyone of the super-states that preceded it, it has one iron rule: logic is an enemy and truth is a menace."
"No more mums and dads crying/ No more arms in the air," Killer Mike snaps on the same track. "We put firearms in the air/ Molotov cocktails thrown in the air."
A closing verse from Rage Against the Machine's Zack de la Rocha on "A Report to the Shareholders / Kill Your Masters" is a standout guest appearance, along with Kamasi Washington's turn on "Thursday in the Danger Room".
When A Tribe Called Quest released We Got It From Here... Thank You 4 Your Service in 2016 they called for unity in observations of racism in present-day America – a peaceful resistance.
Run The Jewels, on the other hand, are ready for a fight – El-P raps on the beginning of "Down" that he "came from feeling what a pure absence of hope can do". Regardless of whether they are certain they can win, they are compelled to try.
Elbow, Little Fictions
★★★★☆
Download: Magnificent (She Says), All Disco, Gentle Storm, Head For Supplies, Montparnasse
Elbow's warm, familiar themes of optimism, love and a sort of fatherly concern for how the rest of the world is behaving are continued in their seventh studio album; their first since 2014's The Take Off and Landing of Everything.
In a career spanning more than two decades, Elbow have always taken things at their own pace, and this shows in Little Fictions' pleasing rhythms.
The band allow for a sparseness in many of the songs compared to the grand, elaborate details featured in past albums; there's a cyclical feel to this album that heralds a return to basics (although they couldn't resist throwing in some cinematic strings for the uplifting "Magnificent (She Says)".
Drummer Richard Jupp is absent on this album, after it was announced that he was leaving the band after 25 years to focus on various other creative projects, which perhaps explains a new, beat-heavy focus on the likes of "All Disco".
Glorious heavy piano notes accompany clacking rhythms on "Montparnasse", and again on "Firebrand & Angel"; while closer "Kinding" – where the band's snatches of conversation are heard at the end of the song – draws things to a steady, contented halt.
You Me At Six, Night People
★★★☆☆
Download this: Night People; Plus One; Can't Hold Back
The heady, stomping title track on You Me At Six's fifth studio album is slick, catchy and made for radio, but the songs that follow suggest something different altogether.
YMAS have had a fairly hard time when not being featured in Kerrang! which is simultaneously fair and unfair.
Yes, their songs are loaded with anguished and often clichéd lyrics about ruined relationships, but sometimes that's what you need to hear… particularly if you're an anguished teenager despairing over a ruined relationship.
Harking back to the early Noughties American punk rock bands who featured on soundtracks for One Tree Hill and The OC, "Heavy Soul" recalls the now-disbanded American band Jack's Mannequin.
"Take On The World" throws the listener for a loop, going for the tedious, euphoric guitar build that Jared Leto liked to cram into the intros on 30 Seconds To Mars songs – others ("Brand New") make half-hearted attempts to draw on the Eighties synth-pop that has proven successful for Blossoms and The 1975.
Cliched rock band they might be, but the problem lies more with the fact that they used to be bloody good at it. Night People is a painfully disjointed album that shows a band at an impasse, unsure about which direction they want to go in. Stylistically, it's a mess that even their most loyal fans might find it difficult to sift through.
Sundara Karma, Youth Is Only Ever Fun In Retrospect
★★★★☆
Download this: Vivienne; Flame; Olympia; A Young Understanding; She Said
Reading four-piece Sundara Karma have been knocking about for seven years now and are just putting out their debut, Youth Is Only Ever Fun in Retrospect, right in time to fill a Maccabees-shaped hole in the British indie scene.
Frontman Oscar Lulu has a knack for crafting arena-sized indie anthems and opener "Young Understanding" is no exception, evoking wistful feelings of teenage years gone by, while "Olympia" recalls the sun-soaked nostalgia of The Cure's "Friday I'm In Love".
While they don't try to paint themselves as try-hard intellectuals, songs are littered with references to Shakespeare ("Loveblood"), and Plato ("Flame"); the latter with lyrics that refer to the philosopher's Allegory of the Cave and apply it to the modern day, how social media, politicians, terrorism and consumerism cast dark shadows that blind those who fall prey to them.
That's not to say this is a pessimistic album, though – for the most part the songs are full to bursting with youthful melodies that lift the weight off the more serious of topics. So you can think seriously about the state of the world and have a dance at the same time.
Join our commenting forum
Join thought-provoking conversations, follow other Independent readers and see their replies