Album reviews: Tim Burgess, Alexis Taylor, Sting & Shaggy, Kimbra, and A Perfect Circle
In this week's roundup, Tim Burgess' new album proves impulsively replayable, while Alexis Taylor makes a statement in human authenticity
Nick Hasted
,
Ilana Kaplan
Wednesday 18 April 2018 16:40 Comments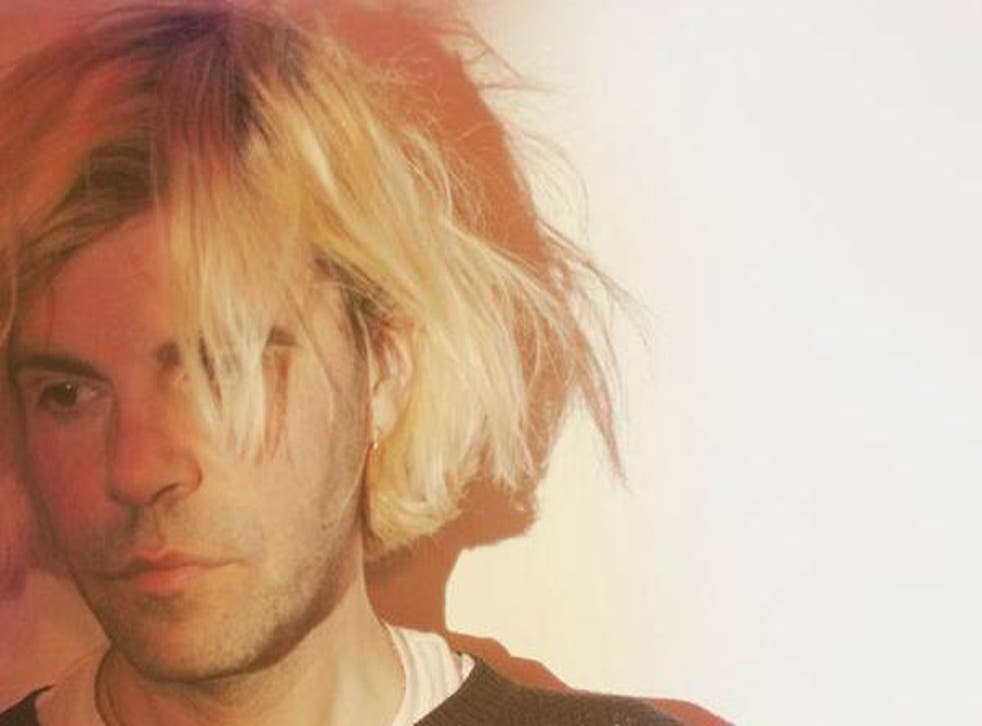 Tim Burgess – As I Was Now
★★★
Download this: Clutching Insignificance, Inspired Again, Another Version of the Truth, The Savages (A Table For Their Heads)
This lost Burgess solo album was recorded in the dog days between Christmas and New Year in 2008, with an ad hoc indie supergroup including Horrors guitarist Joshua Hayward, My Bloody Valentine bassist Debbie Googe, Primal Scream keyboardist Martin Duffy, Klaxons drummer Steffan Halperin, and Ladyhawke on vocals.
The compulsion to make a record for its own sake then, simply wanting to burn off boredom and unused energy with some friends, typifies the second act of Burgess's career, with and without The Charlatans. In the last decade, sobriety has been put at the service of tireless, diverse creativity.
From his underground record label O Genesis – which is releasing As I Was Now on vinyl as part of the singer's long-term commitment to Record Store Day, before general release in two weeks' time – to his autobiography's scabrously hilarious confessions, to the itinerant Tim Peaks Diner, which joins with kindred spirits to add a counter-culture edge to summer festivals, to the Charlatans' permanency, the singer has hit 50 with youthful innocence and vigour.
"Clutching Insignificance" begins this 2008 flashback with vigour, at least, riding in on a darkly majestic Duffy organ riff which pays implicit tribute to the late Rob Collins' Hammond presence at the Charlatans' early core.
The mood is one of recrimination and vengeance, as Burgess dismisses a former friend who's "all too quick to compromise". This sense of lingering bitterness is perhaps a holdover from the Charlatans' most volatile album, 2006's Simpatico, recorded towards the end of Burgess's period of headlong, unhappy hedonism, when his faith in the Charlatans' future was at its lowest.
A breezy duet with Ladyhawke on "Just One Kiss (One Last Kiss)" has an unlikely hint of the Lightning Seeds' "Lucky You" in its sunny chorus, though the song includes awareness of that mood's underside: being dead to the wonder of being alive, and "all caught up and crushed inside".
"Many Clouds" meanwhile refuses the very notion of sleep, as Hayward's guitar giddily buzzes and squalls sufficiently to wake the dead. "Another Version of the Truth" could be pre-Tellin' Stories Charlatans, another keyboard-heavy burst of untroubled optimism from before their story bruised and darkened for a while.
"Nik V" is little more than a synth riff, a drum machine and a sliver of Burgess vocal – a song sketched on a matchbook's back.
Enjoy unlimited access to 70 million ad-free songs and podcasts with Amazon Music Sign up now for a 30-day free trial
Sign up
"Inspired Again" is a better demonstration of the value of making music almost privately. "In the silence, the night's your own," Burgess sings with spooked intimacy, as Duffy picks out woozy piano, and candlelit, solitary thoughts you'd rather not face crawl unbidden in the shadows.
A relationship and art seem entwined, as Burgess condemns himself as "shamed", "the child denied"; if this is how songwriting will be, then "I don't want to be inspired again". The mood sounds improvised but wholly convincing.
So too does the song's close cousin, "The Savages (A Table For Their Heads)". Oblique and addictive, it finds Burgess and Halperin combining in an acoustic reverie suggestive of both a John Fowles novel and The Cure in its hints of perversion.
Play it once, and you may find the needle helplessly returning to the start. For what's in essence a forgotten footnote to Burgess's output, there are some strange beasts here, set down with their skin still fresh. (Nick Hasted)
Alexis Taylor, Beautiful Thing
★★★
Download this: Dreaming Another Life, Beautiful Thing, Roll On Blank Tapes, Hit Song
Alexis Taylor's early records with Hot Chip were a continuation of New Order's fragile-voiced English electronica. His singing is significantly stronger now, as is a solo career which is beginning to make his band seem like the side-project.
Beautiful Thing is a confident statement about musical and human authenticity, with production by UNKLE's Tim Goldsworthy which builds dub-like echo chambers, inside which a kitchen sink's worth of sounds claustrophobically rattle.
The need to get transformatively out of your head is a frequent theme, not least in "Dreaming Another Life", with its thin slivers of sensitivity-signalling acoustic guitar, and yearning for other dimensions.
"Roll On Blank Tapes" references the old industry canard that "home taping is killing music", but favours the magpie musical progression such sharing inspires. It's one of several songs which consider their own place in the world.
"Hit Song" is a meandering, improvised-seeming deconstruction of perfect pop, in the mini-tradition of Elton John's "Your Song" and The Beautiful South's "Song for Whoever". "High notes don't always tell the truth," Taylor advises, in a dig at the tremulous sub-Nick Drake school attended by Metronomy, James Blake, alt-J and, on occasion, himself.
Even as he pulls pop apart, though, Taylor is really trying to say something about where it can take you. In amongst this record's rasps and clangs, he's starting to shake off old English embarrassments, and pine for a state of grace. (Nick Hasted)
Sting & Shaggy, 44/876
★★
Download this: Morning Is Coming, Waiting for the Break of the Day, Crooked Tree
"The ghost of Bob Marley haunts me to this day," Sting reflects on 44/876's title track. Such unquiet spirits are only to be expected when you insist on adopting the sort of cod-Jamaican accent rarely heard since The Police's 1980s prime, as Sting proceeds to here.
In truth, his former band were the only rockers to usefully absorb reggae rhythms, and Marley's ghost is as likely to rattle and wail at Shaggy's woefully reduced pop dancehall powers, in a purposeless collaboration brokered by management.
There's little meeting of musical minds, as mild reggae rhythms and brushes of ska brass can't conceal how often Sting sinks back into his jazz ballad comfort zone, and Shaggy toasts in the song's general direction.
Atmosphere appears on "Till the Break of Day", as gospel piano stalks Sting's vocal in the mode of Dylan's "Blind Willie McTell", and in a rare, telling interjection, Shaggy apocalyptically prophesies the collision of "passing ships" in the night. "Just One Lifetime" meanwhile quotes Lewis Carroll, allowing Sting to muse: "The time has come, as Shaggy says, to speak of many things."
The partnership has brief reason to exist on "Crooked Tree", as Shaggy slips on the robes of the old ska character Judge Dread to sentence Sting for crimes including "drug dealing, human trafficking", only for the condemned man to claim in his defence that God "carved my crooked soul out of a crooked tree". It's mildly funny and philosophically intriguing. Little else is in this team-up of exhausted pop forces. (Nick Hasted)
Kimbra – Primal Heart
★★★★
Download this: Top of the World, Past Love, Version of Me, The Good War
Kimbra has never been one to shy away from experimentation: since her 2011 debut Vows, she's evolved fearlessly as an artist making outsider pop. Originally slated for January, the New Zealand artist's was pushed to April likely for more promo time.
On Primal Heart, Kimbra once again shows she can easily transform herself with the help of collaborators like Natasha Bedingfield, Skrillex and John Congleton, fusing pop R&B and '80s dance-pop. To introduce the 28-year-old's new sonic era, she revealed the deeply intimate "Everybody Knows", forcing listeners to pay attention to her, "Now the whole world's watching you".
But that track is just one of the many facets of Kimbra: her friendship with Skrillex helped craft the anthemic "Top of the World", uncovering how the record can seamlessly transform from vulnerable to explosive.
Elsewhere Kimbra slows down, wistfully crooning on "Past Love," but quickly finds herself jubilantly energetic on "Black Sky". Perhaps it's her wisely chosen collaborators or more life experience, but Kimbra's exploratory ethos has never been so on point. (Ilana Kaplan)
A Perfect Circle – Eat The Elephant
★★★★
Download this: Eat The Elephant, Disillusioned, So Long, and Thanks For All The Fish, "Get The Lead Out"
It's been 14 years since A Perfect Circle released their last record, and it finds Maynard James Keenan and Billy Howerdel seamlessly blending the past with the present. While their early work was heavily driven by orchestral rock, their latest effort Eat The Elephant shows the band balancing darkness with a more subdued sound.
Their fourth full-length finds the band exploring the heaviness of politics, culture and mortality: an evolved version of 2004's anti-war cover LP Emotive. From the philosophical "TalkTalk" to the stirring "Hourglass," A Perfect Circle show that they remain dynamic even when toned down.
Tackling topics like technology addiction ("Disillusioned") and the deaths of celebrities ("So Long, and Thanks For All The Fish"), the band forges a sobering look at the world with the maturity that comes from being on a long break. Despite the changes, Eat The Elephant is a solid return for the supergroup. Like the rest of us, A Perfect Circle are stuck in the exhaustion of being sad and angry and trying to move forward one song at a time. (Ilana Kaplan)
Brothers Osborne – Port Saint Joe
★★★
Download this: Weed, Whiskey and Willie, Pushing Up Daisies, While You Still Can
Inspired by the sunny Port St Joe – a town tucked away in the Florida panhandle, the Brothers Osborne found the sound for their latest record, aptly titled Port Saint Joe. Their latest record finds them evolving from their rising country star beginnings on 2016's Pawn Shop into established artists.
On Port Saint Joe, swampy southern rock that falls in the alt-country category becomes their focus as they find themselves immersed in the mainstream. The group's six-minute first single "Shoot Me Straight" is a drawn out country funk track that challenges traditional country standards, while "Slow Your Roll" is a feel-good drinking song that the LP could do without.
One highlight of the album is "Weed, Whiskey and Willie", which combines balladry with uptempo country in a way that's dark and intriguing. But while the record has some highlights, Port Saint Joe comes off as another generic, mediocre country album. (Ilana Kaplan)
Register for free to continue reading
Registration is a free and easy way to support our truly independent journalism
By registering, you will also enjoy limited access to Premium articles, exclusive newsletters, commenting, and virtual events with our leading journalists
Already have an account? sign in
Join our new commenting forum
Join thought-provoking conversations, follow other Independent readers and see their replies